There is a common thread that weaves this year's Standing Ovation Award winners together – leadership.  In each instance, our colleagues stepped forward and didn't wait for someone to tell them what to do.  Their award-winning work illustrates their success in being proactive, creative and innovative.
In the Vibrant Communities category, we recognized two projects:  The replacement of the Heritage Recreation Center Field and the Pierce County LIFE program.
If you have athletes in your life you are probably familiar with the health concerns over crumb rubber playfields. They have been the subject of medical research for those who come into contact with the little black rubber pellets that kick up when you land on the turf or save a goal.
In light of these concerns, Benjamin Barrett in Parks and Recreation stepped forward and managed the effort to convert the field at Heritage to EnviroFill, a healthier and more environmentally friendly alternative.  It's the first field of its type in Pierce County and only the second in the state!  Way to lead the way, Ben!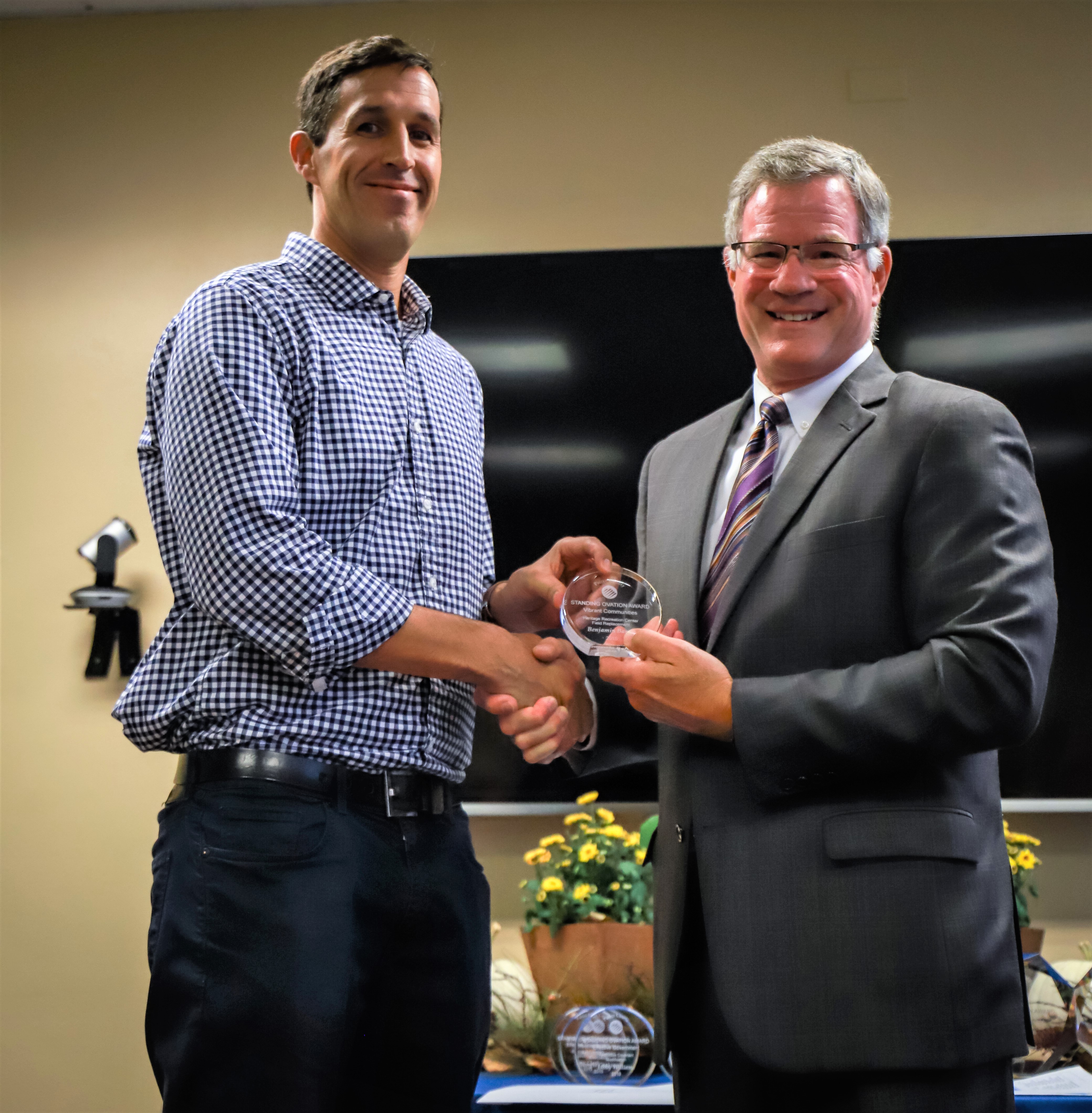 Our Juvenile Court team does a fantastic job in providing positive ways for our court-involved youth to build skills and develop ways to cope with the challenges in their lives.  The Pierce Outdoor LIFE program is an innovative new program that not only demonstrates great leadership but also highlights the importance of partnerships – another of my favorite themes!
The Outdoor LIFE partnership brings together Planning and Public Works, Parks and Recreation, WSU Extension and the Juvenile Court to give young people an outdoor experience that builds confidence and a sense of purpose.  Classes in search and rescue, orienteering and many others give our court-involved youth new ways to connect and lead, away from the trouble of their past and connecting with our natural environment.  Forty youth, ages 13-17, took part this year.  And next year, the program will be expanded to include an ongoing mentoring element!
Thank you to Kyle Wintermute, Steve Hill, Brian Brandt, Becca Boyle, Mark Richards, Payton Clements, Sangkros Lok, Cody Jewell, Jessica Stone, Cindy Haverkamp, Ryan Misley, Stephanie Leisle, Kari Ann Elling, Gail Cook, and Mary Coleman for investing in a group of kids who really need it.

In the Entrepreneurial Climate category, we recognized a large team that works together to get things done!  If you've been reading this blog for very long you know that one of my priorities is having more and better jobs here in Pierce County! Our residents shouldn't have to spend hours of their day commuting for a family-wage job.  We want businesses to invest in Pierce Count and our people!
Key to creating jobs in Pierce County is making it easy and more cost-effective for people to start or expand a business here – and add jobs. To help attract new companies, former Executive Pat McCarthy created a priority project initiative.  At its core, our Economic Development team helps recruit new businesses that bring new jobs (or expanding existing companies with new jobs!) to Pierce County, and then facilitates the planning and permitting to get the projects done as quickly as possible – so our residents can get hired.
The Permit Streamlining team from Economic Development, Planning and Public Works, and the Fire Marshall's Office has done a great job, resulting in hundreds of new jobs coming to Pierce County!
Thanks to Kevin Clegg, Don Hill, Larry Kelly, Steve McClain, Tricia Bennon, Marcia Lucero, Cory Ragan, Seth Schade, Gary Langevin, Tami Sisco, Jonathan Staats, Jeff Kidston, Dave Peterson, Bill Peterson, Lori Roosendaal, Laurie Bischof, Rod Lasher, Dave Dupile, Scott Sissons, Jaime Robinson, Amy Wakefield, Amanda Scott, Debra Hunter, Jennifer Frederickson, Jennifer Connors, Helen Parks and Becky Garza for their work to make Pierce County a great place live AND work!

The Effective Government category features three inspiring examples of empathy, kindness – and initiative!
Mike Fitta in the Auditor's Office was recognized for his important work to safeguard the payment card information used by our residents when they make online payments to the County – for me, it is when I buy my car tabs.
Making payments online has become so commonplace that it's easy to forget potential threats to the security of our personal and financial data – that is, until your bank notifies you that your card has been hacked. And sadly, the news is full of stories of businesses and government agencies who are hacked with thousands of people's personal information compromised.  Not here in Pierce County!  Mike's compliance program to protect Pierce County residents' data has been so effective it has been recognized by the state Department of Licensing as the best program in the state – and used as the model for their program!  Mike and Pierce County lead the way!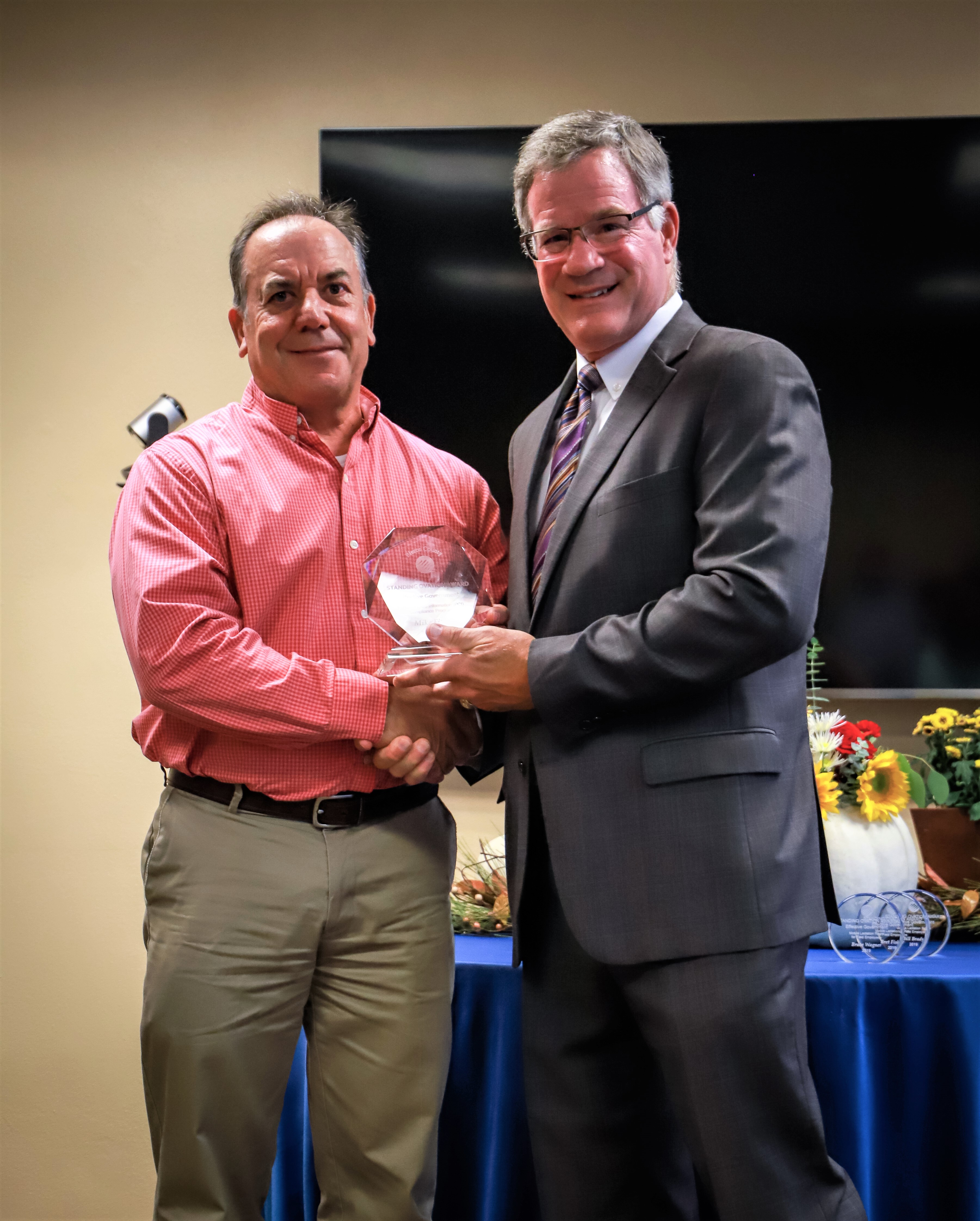 Imagine buying a home and learning that the archaic and illegal covenants attached to the property theoretically prohibited you from living in that community, because of your race or religion.  These offensive covenants have persisted over time because of our laws surrounding real estate transactions.  These ugly vestiges of "redlining" – a time when African Americans and others were limited in where they could live – still exist in restrictive covenants in parts of Pierce County.
That is especially true in the West Slope section of Tacoma. Covenants dating back to the 1940's didn't allow people of color, Jews or Italians to buy homes in that area. The New Tribune did an excellent story on this dark period of our history.
A change in state law gave us the ability to eradicate these discriminatory provisions.   A team from the Auditor's Office stepped up to right these injustices so they proactively went into neighborhoods and assisted homeowners in removing the offensive language from their covenants. They didn't wait to be asked or directed to act.  They seized the initiative to erase this dark mark on this not-too-distant history of our region.
My thanks to Casey Kaul, Cathy Shearer, Georgia Cookson, Rosemary Johnson, Libby Williams and Ann Clark for your decency, compassion and diligence in righting this wrong.
It's amazing what people do when they lead with empathy and thoughtfulness.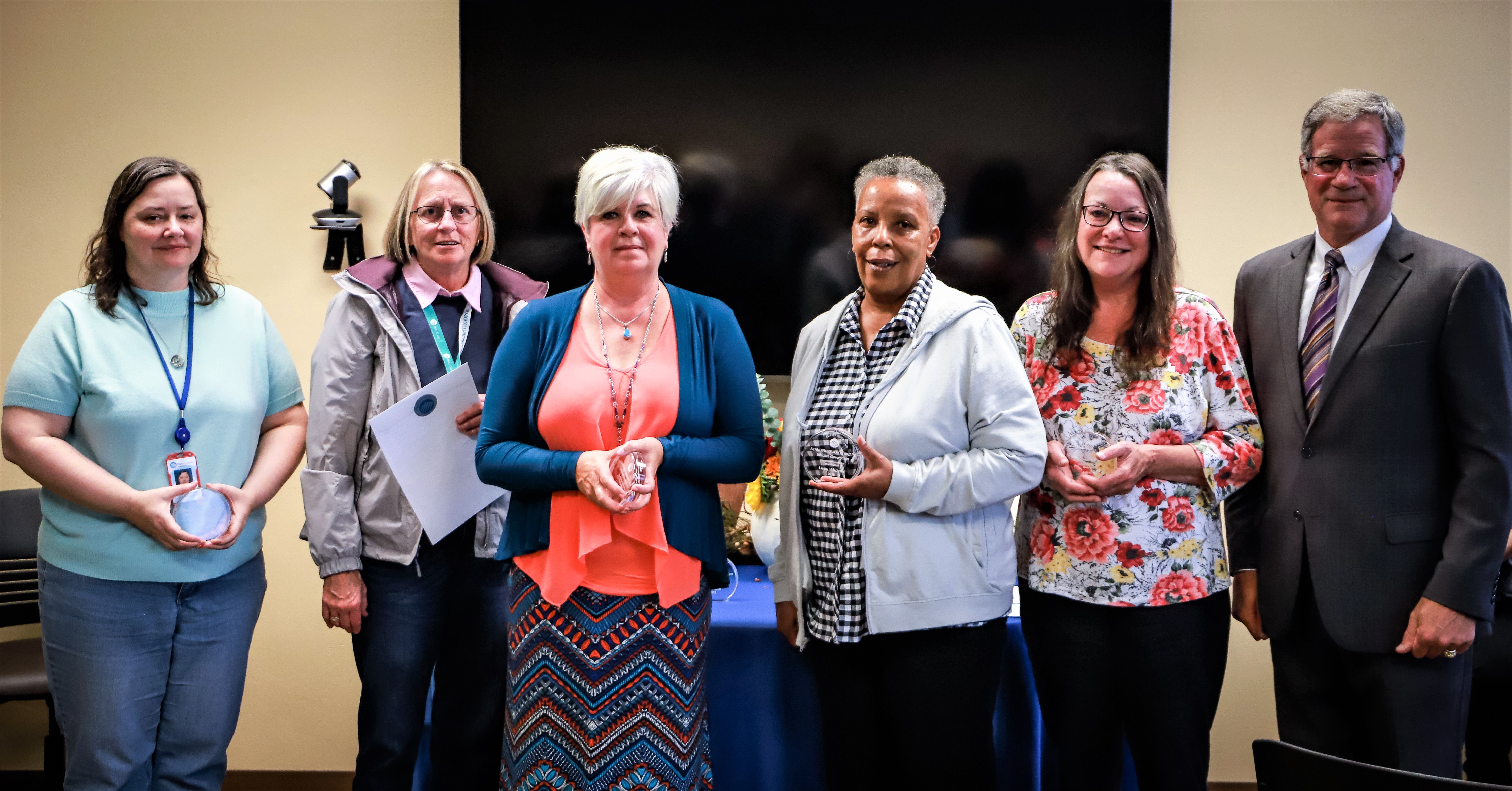 Lastly, hard hats off to Bruce Wagner, Bret Fisher and Bill Brady for bringing their heart to work.
These three guys realized the hardship their colleagues faced when returning to work as nursing mothers.  It's especially difficult for those moms who work in field jobs.
Bruce, Bret and Bill sprang into action and created a mobile lactation facility for women who needed a quiet, clean and accessible place to pump and store their milk. They found and retrofitted a van and added the touches that make it a welcoming place.
I am thankful that they saw a need in another employee and found a way to meet it.  Bravo!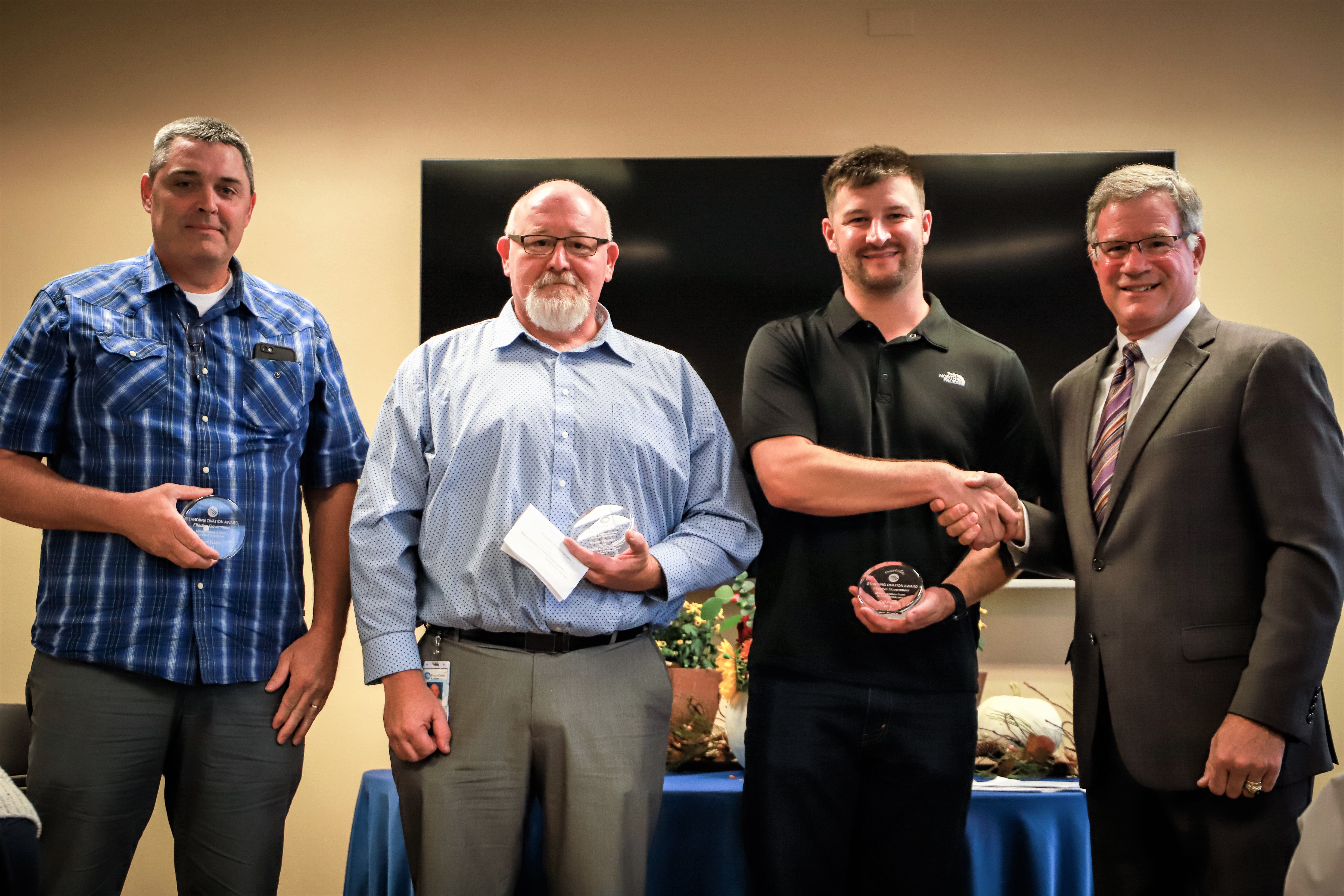 Congratulations to our SOA winners, and to the many others who were nominated. I am extremely proud of your work and how you serve the people of Pierce County!
I encourage you to join us at the 2019 Employee Recognition event on October 23rd where we will salute these amazing County leaders and celebrate many others with milestone work anniversaries.  It's a fun and encouraging evening – and you might even win a great raffle basket!
Tickets are available here.
————————————————————————————————————————-
Switching gears, I want to thank Heather Moss and the crew in Human Services for inviting me to join them at their annual Staff Appreciation Picnic.  As you can tell from the photos, the weather was beautiful, the games were fun, and the pulled pork was delicious!
In the picture below I'm proudly pointing out that I didn't get a drop of the BBQ sauce on my white shirt – that's quite a feat.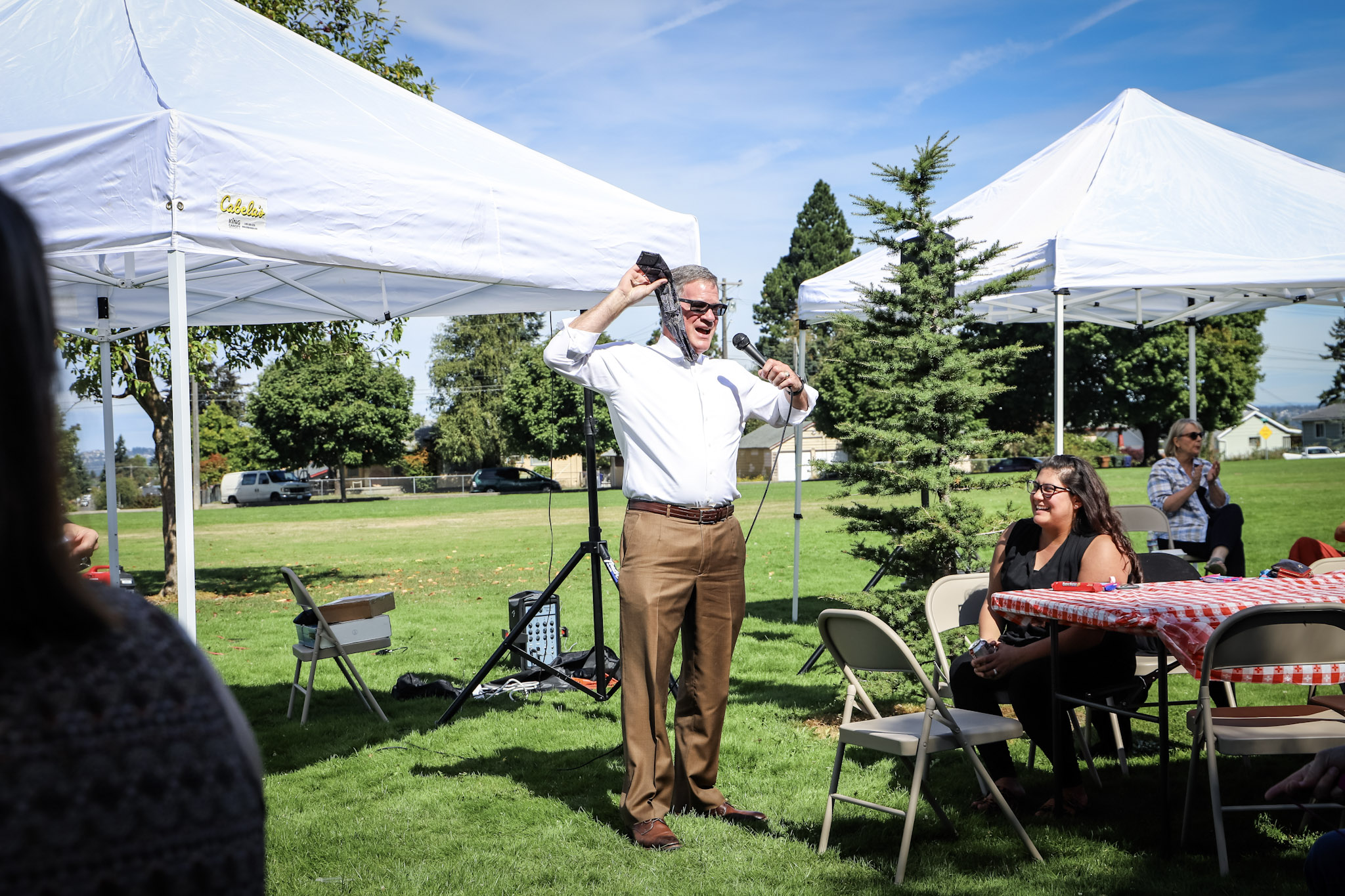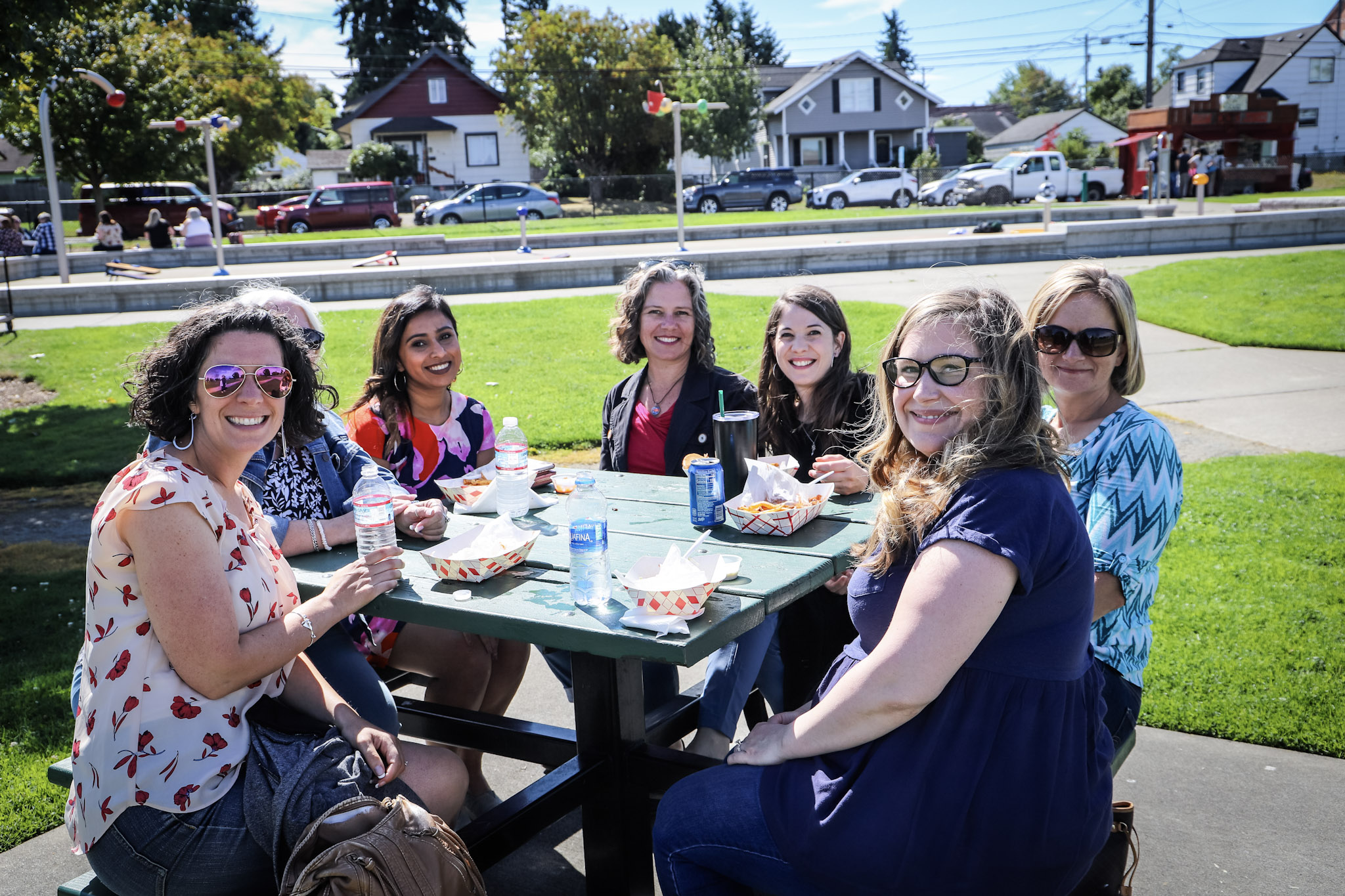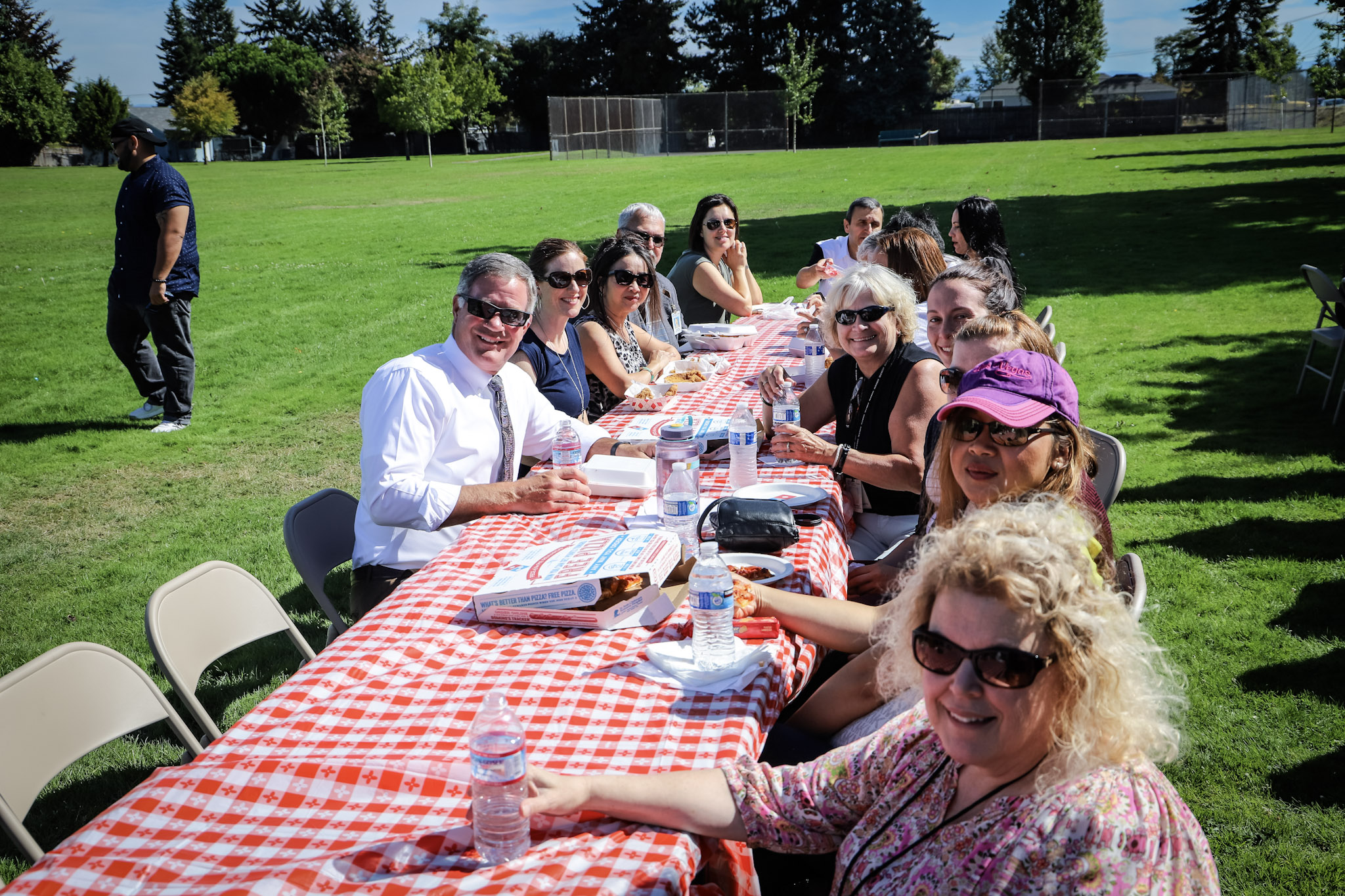 I hope you do something fun to enjoy our last summer weekend, but I'm afraid it will include rain instead of sunshine.
Thanks for reading,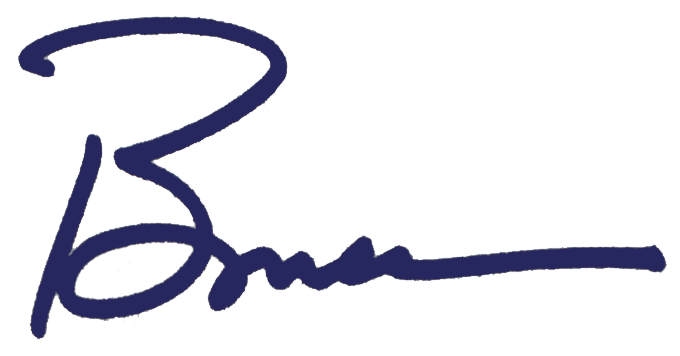 Bruce