Greetings from the bunker!
So, I learned this week that September is National Recovery Month. I'm not going to lie…I had to look it up to learn "recovery from what?" You already know that our focus this month (and for many of us, EVERY month) is on recovery from mental and substance use disorders. I heard a judge speak recently, who said, "mental illness is the silent epidemic of our time," so it's great that we are shining a light.
These disorders fall along a wide spectrum of severity, and my hunch is that we all have friends and family – as well as clients – who suffer somewhere along that spectrum. And, we know from these relationships that recovery is not easy, and it is an ongoing battle.
So, while we may be acknowledging Recovery Month in these few days of September, we also need to remind ourselves and others that recovery is forever. Recognize it today, remember it always.

Here at the County, we are involved in many recovery efforts. From the soon-to-be-built Crisis Recovery Center in the Parkland/Spanaway area to the newly-codified MCIRT (Mobile Crisis Intervention and Response Team) program. And, many of you, our valuable partners, have your own programs and services to address mental and substance use disorders. Thanks to those of you who support this important effort today, this month, and every day.
Finally, on the subject of Recovery Month, please share widely these local resources from the Tacoma/Pierce County Health Department. Post these on your agency website, in social media, and at your reception areas. You never know when you'll reach a person in need – today, this month, or sometime in the future. SAMHSA also has a handy treatment locator, a confidential and anonymous source of information for persons seeking treatment facilities in the United States or U.S. Territories for substance use/addiction and/or mental health problems.
Thank you for your partnership and for recognizing National Recovery Month with us here at Pierce County Human Services. Remember: recognize it today, remember it always.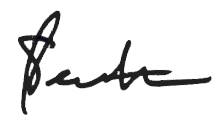 P.S. Don't forget to attend and help spread the word for our Aging Out Loud conference later this month. It's going to be really cool!