I love seeing all of the celebratory social media posts recognizing June as Pride Month.  I live just around the corner from The Mix, one of Tacoma's busiest gay bars, and I look forward to the annual Pride festival they host.  Like everything else, I'm sure it will be different this year, but hopefully it will still accomplish what I see as it's main purpose: a celebration of Love.
I am a straight woman, married to my best friend, Scott, for almost 30 years now.  Growing up in Billings, Montana, and leading what I've come to realize has been a fairly sheltered (narrow?) life, I've had few gay friends or family. I would describe myself as open and tolerant of others, but I also am learning that even I have biases that shape who I befriend, how I engage with others, and what I think.  That indicates a lot of work that I have to do as an individual, to be not only aware of my biases, but to go even further to engage with, celebrate, and lift up people who are different from me.  I'm a work in progress.  What I can say with absolute certainty, though, is that no one should be able to tell me who I can love.  Scott's my person, and has been since we were teenagers in college.  I chose him, he chose me, and no one else did (or should ever) have a say in that.  Pride is about that…celebrating everyone's right to love whomever they choose.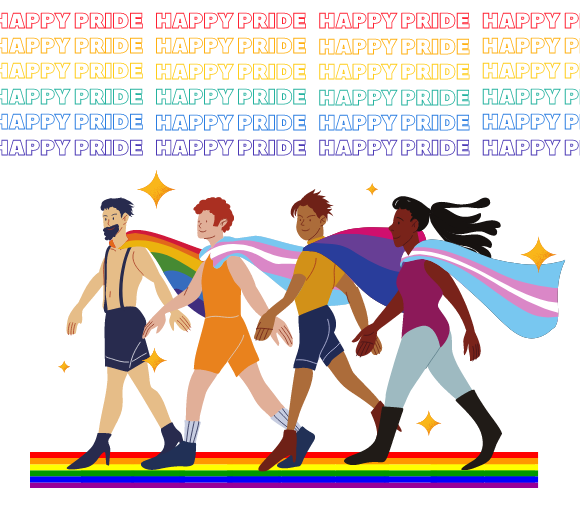 Pride is also about loving yourself, no matter your gender identity.  We've come a long way as a society to celebrate our differences, but there are still biases and harmful behavior we need to mitigate.  Our LGBTQIA+ youth in particular face lots of bias, so I'm happy to share again this valuable list of resources that Kid's Mental Health of Pierce County has developed for your reference and use.  Please check out and amplify the resources below.
Happy Pride Month, friends!
With Love and Pride,