Pierce County Council Strongly Urges Statewide Solution to Public Drug Use, Possession
Pierce County Council Strongly Urges Statewide Solution to Public Drug Use, Possession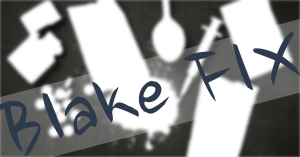 By Bryan Dominique, Communications Manager
Office of the Pierce County Council
Agree or not with the policies, but the 2023 Legislative session yielded a lot of bills – most of them by bipartisan votes and a majority of them unanimous. Many of those legislative actions support priorities in areas of housing affordability, infrastructure, and public safety that are aligned well with priorities of the County Council established prior to the session.
The Legislature provided $14 million in funding to preserve and create affordable housing opportunities, with the Pierce County Housing Authority (PCHA) and Habitat for Humanity helping to promote the availability of affordable homeownership in the County. They appropriated more than $5.5 billion to Pierce County transportation projects through at least 2029, including more than $2.5 billion for the State Route 167 Puget Sound Gateway project. This project completes critical missing links in the highway network in the Puget Sound and will connect the Port of Tacoma with Highway 167, providing a vital highway link between Tacoma and Puyallup.
They also provided funding to the Pierce County Ferry System that moves people between Anderson Island and Steilacoom to provide free ferry rides to kids. This will have an important financial impact on families who rely on the ferry for transportation between the island and the mainland.
One noticeable absence, however, was a bill that addresses drug possession and public use of controlled substances across the state.
"We were hopeful late into the session that Senate Bill 5536, in some form, would pass the House, and if a concurrence was needed from the Senate, they would be able to do that quickly," said Pierce County Council Chair Ryan Mello (District 4). "That's not what happened though."
Senate Bill 5536, often referred to as the Blake Fix, is in response to a 2021 State Supreme Court ruling where they ruled the state's simple possession of drug laws unconstitutional, in part because it didn't differentiate between knowingly and unknowingly possessing drug paraphernalia. The State Legislature passed a temporary bill in 2021 to address that, but the bill is set to expire July 1.
"There really is no exception to a statewide solution," said Mello. "Without a statewide solution, it's just confusion and chaos."
Without a statewide solution to drug possession, jurisdictions across the state are working to adopt ordinances to address drug possession in the boundaries of their cities and unincorporated areas of the counties. For Pierce County's part, the County and cities are in communication on what a countywide, interlocal response to drug possession and public use of drug laws would look like.
"Out of an abundance of caution, we have members of the Council working together on a local bill," said Mello. "My goal is to work with our other cities and towns in Pierce County cooperatively. We can't have different laws for drug possession across the county; that would cause chaos for prosecutors, the court system and law enforcement."
If a statewide solution is to be found this year, it will have to be during a special session of the Legislature, and only the Governor can call that. For his part, Governor Inslee has indicated he plans to call a special session beginning May 16.
"The House has great leadership in House Speaker Laurie Jinkins, and the Senate in Majority Leader Andy Billing," said Mello. "A statewide solution is within reach, and speed on this is important, but it also needs to be done right. Drug addiction is a disease, and it must be treated as such to effectively get at this crisis."
In the meantime, though, the Pierce County Council is working hard to find a cooperative path forward with the different branches of County government and the County's cities and towns.
"Some folks need the incentive and encouragement to seek treatment and the treatment needs to be ready when needed," said Mello. "I assure you, sitting in a jail cell does not treat addiction. It is cruel and only enables the person to spiral more, likely losing their job, housing and support system and not treating the behavior that may lead to criminal activity. I urge the Legislature to act to find a solution that brings evidence-based accountability to bear."