Introducing The Hitchen Post
Introducing The Hitchen Post
Good day to all that stumbled across my first blog entry. Because my newsletters have been a tad on the long side, and even then, there was more info I wanted to share, it has been suggested I start a blog. As someone that is all about sharing information and listening to the community, it seemed like a great idea. I thought in the first entry I would take a few minutes to share a little about me as a person.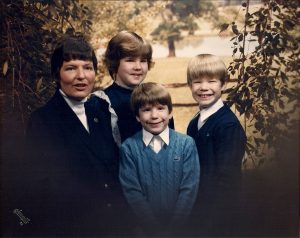 I grew up in Olympia, WA with two younger brothers (Gordon and Donny), my mother Barb and my Nana that lived in a duplex across the street. My father passed away when I had just turned four. To this day, I am still not sure how my mother could do what she did as a single parent that worked as a bookkeeper for non-profits and small businesses, a member of the Olympia School Board, and a board member or leader in many different organizations around the city; she was amazing.
I have five older half-brothers that live across the country which brings a variety of nieces and nephews that I don't see very often. Like so many large families, we lost touch but with the advent of tools like Facebook and other social media, we reconnected virtually.
Throughout my time growing up in Olympia, I attended public schools, was a caretaker for many of the children in my neighborhood and an active member of my school choirs. After graduating from Capital High School (go Cougs!) and wanting a change, I applied for a position at St. Albans Girl Scout Camp in Belfair, WA. I got the job, and for the next 10 summers I found joy working with young women ages 7-17 that were trying new things. My last summer I had to choose between becoming a full time Camp Director and program staff with Pacific Peaks Girl Scouts or ending my time there and continuing my work that I loved, teaching. Teaching won, but I still go back to camp to volunteer and enjoy time on the lake shore, the trails and by the campfire.
My summer job overlapped with my time at Pacific Lutheran University, which is how I ended up in Parkland. I began my college education while living on campus. I loved dorm life and immediately jumped into leadership roles in our RHA (Resident Hall Association). For four years I worked to learn how to be the best educator I could. I had the opportunity to visit, shadow and practice in schools in the Franklin Pierce, Bethel and the Tacoma school districts. Though I had every intention of being an elementary teacher, I really enjoyed the phenomenal science department at PLU and took as many classes as I could.
After finishing my student teaching, I subbed mostly in Tacoma elementary schools until I was hired to teach at Lochburn Middle School in the Clover Park School District. Because of my strange combination of science background, technology skills and kindergarten-eighth grade general teaching endorsement, I was asked to teach Technology Education. A course that was crafted to allow sixth to eighth grade students hands-on exploration and learning around STEM (Science, Technology, Engineering and Math).
I had students learning how to code in HTML on one side of the room, while others were designing trusses for bridges, building rockets, or creating videos. I loved the diversity, and when new ideas were brought forward, or a new technology was introduced that got kids excited, I would work with the district to see if there was a way to bring it to Lochburn. While there, I also took on the role as the leadership teacher and coach, ran our school video news, supervised the student store, and oversaw the yearbook. To say I was busy, was an understatement, but I loved every minute of it.
While working at Lochburn, I finished my master's degree from University of Washington-Tacoma and took additional science courses. This allowed me to add two endorsements to my teaching certificate: 4-12 Biology and General Science. This meant I had the flexibility and certification to teach at every level of public school. Even with the new certifications and a master's degree, leaving Lochburn wasn't on my agenda.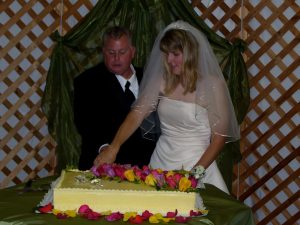 I met my husband at Lochburn and we married in 2007. It messed with my students for a bit as my name changed, but I continued to work with the students and families to push for youth-first activities that allowed for creativity beyond the classroom and in general help kids find their paths. Thousands of kids walked through my doors, each with different backgrounds, interests, and curiosities. It was a work of love to find ways to connect, push them to try new things and challenge themselves. However, I started to think about a change for myself.
In 2008 I applied and was hired for a science position at Spanaway Junior High in the Bethel School District.  Because of my endorsements I could truly teach any science but fell in love with ninth grade Physical Science-introduction to physics and chemistry. In 2010 I helped open Liberty Junior High and two years later moved up with the ninth graders to Graham-Kapowsin High School.
Throughout the last 10 years I had been getting more and more involved with my union and with politics in Pierce County. I became a PCO and started reaching out to organizations to learn as much as I could and work with them in areas I thought would be impactful for my community and was of interest. So again, I became busy. It truly is a theme in my life.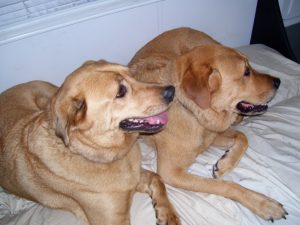 My husband Paul and I had two large dogs and a variety of recreation type vehicles that we were able to enjoy, especially in the summer. We travelled across the country and around the state to enjoy the lakes, campgrounds and sites. As our dogs slowed down, we started staying closer to home, but eventually they were no longer part of our family. We always intended to get another dog, but things got in the way.
Paul had retired early due to medical reasons and for a couple years he had time to heal and enjoy retirement. But in late February of 2019 he was admitted to Good Samaritan Hospital. Though he fought, he did not ever leave that hospital. So as a 46-year-old woman I became a widow. I was surrounded by friends, family, and peers that reached out to help, but it was a challenging time.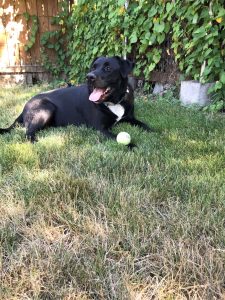 With the house so empty I decided that summer to get a new friend. So, in August 2019 I adopted Dexter from the Tacoma Humane Society. He and I are avid walkers in Parkland and have a love of the many parks and paths around the county. He helped keep me going during Covid, and like so many people spending a lot of time at home, he was my partner.
In closing, I hope this helped you get to know a little bit about me. If there is something you are interested learning about, talking about or you just have something to share, please touch base with me through the tools on this page or pop me an email.
Stay safe,