My week started out powerfully with the celebration of MLK Day. I had the honor of speaking to those attending the annual celebration of Dr. Martin Luther King's birthday in Tacoma on Monday. The County was well-represented at the celebration as our own Carol Mitchell served as the emcee.
I had prepared some remarks for the celebration that were tied to the event's theme, Beloved Community, but after watching a powerful movie the day before I decided to change my comments.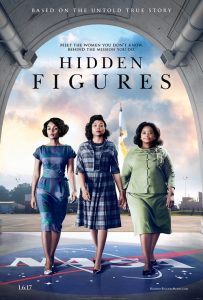 Last weekend I watched "Hidden Figures." The movie is a true story and based on a little-known group of brilliant African American women who supported the NASA space flights in the 1960s. Their math and science skills directly led to the successful rocket launches and landings during the heyday of the Apollo missions. They were trailblazing women described by one writer as "the brains at the back of NASA's bus."
Hidden for far too long, it is well past time that we have the opportunity to know and appreciate the remarkable achievements Dorothy Vaughan, Katherine Johnson and Mary Jackson contributed to our country and to the generations that followed them.
But the week that started out so well went downhill quickly when, like many of you, I came down with the flu. While I wanted to be at work, I knew the best thing was to focus on getting well as quickly as possible and not infecting others. Although I was able to keep current on email and had a few conference calls, I did fall behind of my visits to our departments. I look forward to catching up on those visits when I'm back in the office next week.
The warmer weather is bringing lots of rain and the threat of flooding to our waterways. Many thanks to Tony Fantello and the Surface Water Management team for their close watch on our rivers. We appreciate your work to keep our residents safe!