How was your Monday morning? Mine started with breakfast and a tour of the Medical Examiner's office while their team reviewed the previous weekend's deaths.
I entered a world that few citizens see – at least while alive – and, let's be honest, most of us never want to be a part of.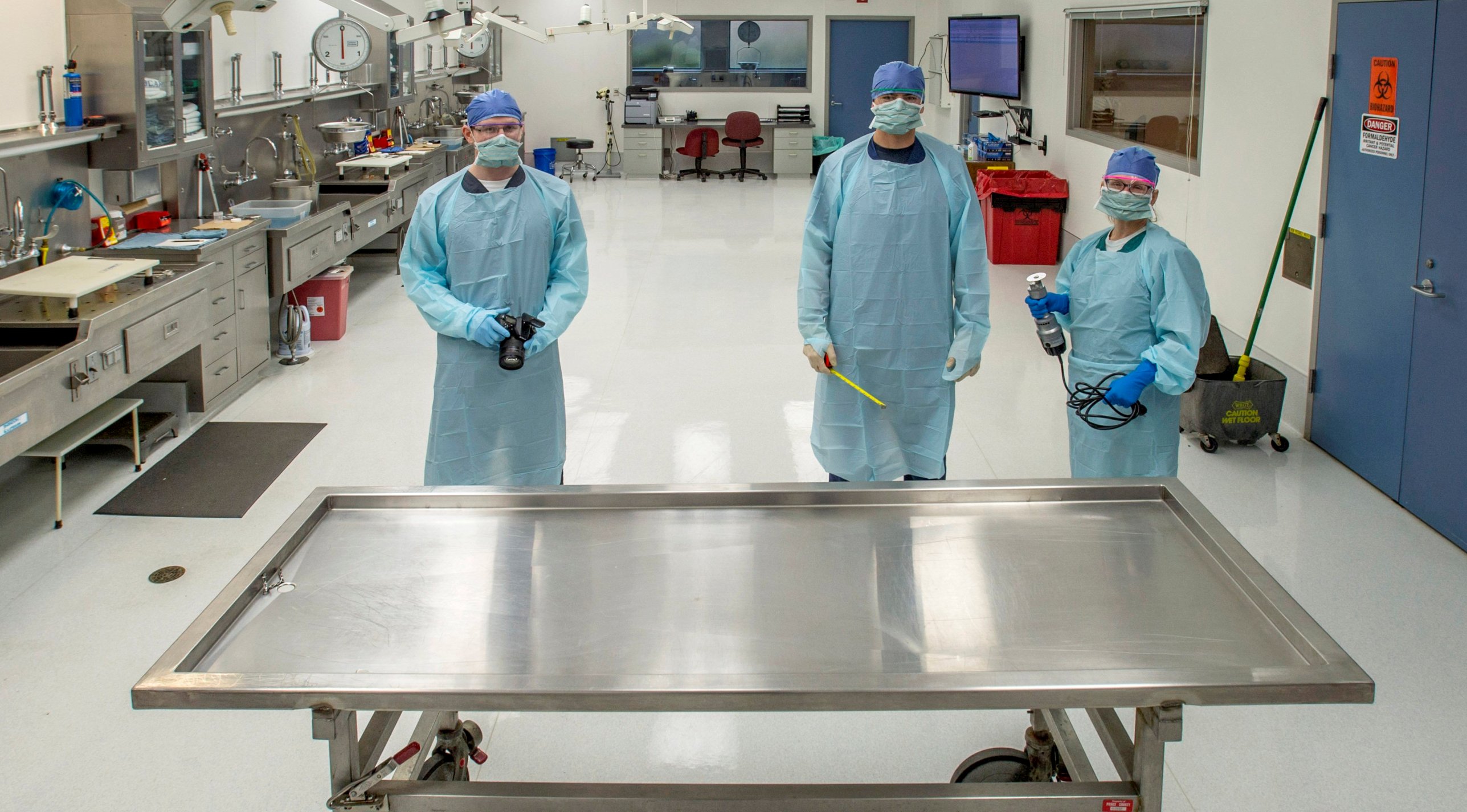 I was impressed by the professionalism and care with which Dr. Tom Clark and his team do a very challenging job. Case in point: on the morning I visited, the group was discussing the death of an infant and two suicides that had recently occurred.
I'm thankful that we have investigators with the skill, persistence, and, in some cases personal courage, to go to death scenes and do what needs to be done. Can you imagine having to rappel down a hillside or wiggling through a tight crawl space under a home to retrieve the body of someone who recently passed? Those are just two of the many stories I heard.
The ME team continually deals with families who have lost a loved one – often shockingly – on what is likely the "worst day of their lives." Occasionally, however, something positive can come from the tragic loss of life.
Thanks to a partnership with nonprofits such as SightLife, families and loved ones can authorize the donation of corneas, tissues and organs to those who desperately need them. Those donations take place at the ME's office, ensuring timely and viable transplants. These donations can also be a blessing to the family members of the lost.
I recently listened to Brock Huard's "Above and Beyond" podcast where he interviewed Super Bowl Champion Coach Tony Dungy. Coach Dungy and his family were greatly comforted after the suicide of their son, by the donation of his corneas to preserve sight for two different women. I hope you will consider being an organ donor and having your choice reflected on your driver's license.
Talking about death and dying is never easy. But, I'm thankful we have talented and dedicated people who respectfully and diligently determine the cause of death for those who pass in Pierce County.
Another uncomfortable topic is violence in the workplace.
No one wants to think about what could happen if someone brought a gun into the place you work. But, what if they did? Would you know what to do?
It's difficult to imagine how you would react in that terrible situation but I know I'm better prepared thanks to the training we recently received from Sergeant Scott Brown of the county's SWAT team. If you haven't had the opportunity to meet him – and I strongly suggest you do – he is the perfect blend of no-nonsense reality and a wonderful dry sense of humor.
I have worked on school safety for more than 16 years and drove some key policy reforms and investments in school security while in the Legislature. During the training, I learned that my instincts are to try and talk my way out of a situation. The experts know, that you have only three options should the unthinkable occur, and they must happen immediately: RUN, HIDE, or FIGHT. Sergeant Brown also walked us through our offices, giving excellent feedback on our plan to respond.
I'd like to end on a much more positive note (!) and recognize a terrific honor recently given to one of our own. I offer my congratulations to Mary Schmidtke, Fiscal Services Manager in the Auditor's office. She was awarded the Financial Executive of the Year in the government category by the Business Examiner. Way to go Mary!
Here's to May Flowers!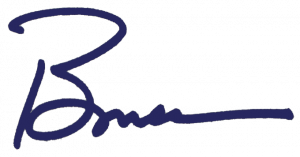 Bruce