I have just returned from vacation, rested from a peaceful few days on the waters of Puget Sound and parts north. Despite the smoke from the B.C. fires, I can assure you that a terrorist attack was not in the forefront of my mind as we anchored at some pristine inlets.  That is, until I walked into a counterterrorism exercise last Tuesday morning.
I had been asked to welcome the Joint Counterterrorism Awareness Workshop this week.  As I prepared for the remarks and reviewed the agenda, exercise pre-reads and attendance list, the importance of the gathering was magnified.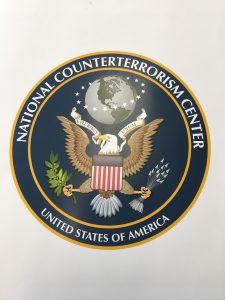 Thanks to the leadership and foresight of Lowell Porter and Scott Heinze in DEM, we hosted, along with Tacoma, Puyallup and Lakewood, an amazing assembly of first responders, law enforcement, medical professionals, government officials, the Port of Tacoma and many others.  The event was sponsored by the U.S. Department of Homeland Security, FEMA, the FBI, and the National Counterterrorism Center.  It was the only workshop of its kind on the West Coast this year.
Fundamentally, I have a positive outlook on life and love our community, therefore I have a difficult time conceptualizing some of the evil in the world and the prospect of it striking here in Pierce County.  My view was forever altered, however, on November 29, 2009 with the brutal murder of the Lakewood Four.
One huge advantage of hosting the two-day event here, was the "potential complex terrorism" scenarios were all set locally. However, when I looked at the "attack sites," it sent a chill up my spine.  Each of the sites I knew well, had been to multiple times, and knew the people who would likely be there, should such an attack actually take place. (I am not naming the actual "sites" to both protect the validity of the exercise and not cause an undue concern for community.)  The scenario envisioned a coordinated attack over multiple locations with more than 30 deaths and 171 injured.  Even in an exercise, the prospect of that kind of attack is extremely sobering.
However, I left the workshop upbeat and encouraged.  That's because I saw nearly 200 professionals from throughout the County, thinking through these unthinkable scenarios.  I'm extremely grateful that these smart, capable people are better prepared and have practiced ways to coordinate and respond when the unthinkable happens and seconds count.
Along those same lines, now would be a good time to remind you that our website has a wealth of information about ways you can prepare for an emergency – both at work and at home.  Check out http://piercecountywa.org/945/Emergency-Preparedness for tips for building an emergency grab and go kit, making a family communication plan and what you need to have in your car at all times.
Thanks for reading,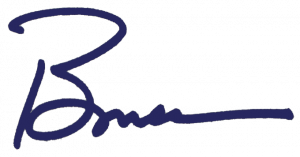 Bruce