Where were you when the sky turned dark?  Okay, let's be honest.  Around here, the sky didn't look dramatically different but the eclipse was still a cool rarity to witness.
I was at the STOP facility filming a video on emergency preparedness for DEM when the eclipse occurred.  It was fun to step outside with the staff and look to the sky.  I borrowed a pair of official glasses and was amazed at the sight – also by the strange shadows from the trees.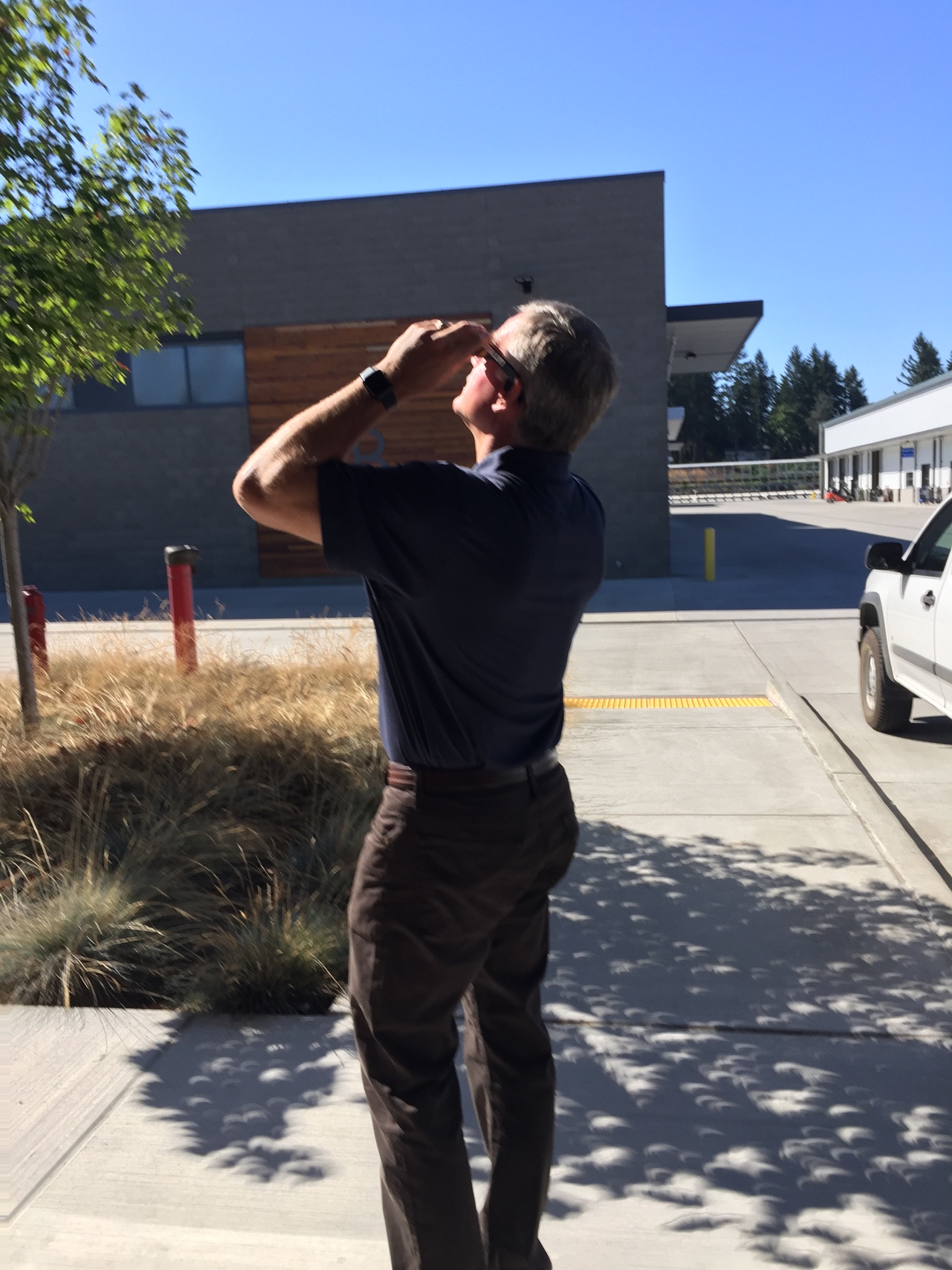 In contrast to some of the issues from last week's blog, the eclipse seemed to transcend our differences and allow our country to share a moment of unity.   Nice!
As part of the DEM video I was also over at the Spanaway/Parkland precinct this week. I had fun filming with the deputies, even though it started at 6:30 in the morning!  They were good sports, even when I cracked my shin on a trailer hitch while walking behind a Tahoe and delivering my line.
I always appreciate learning more about the people behind the badge. That morning included two deputies I think of as our "bookends" of law enforcement.  One of the deputies, Travis Hoffman, is our senior deputy in the department.  Travis has served our community for 36 years and is still patrolling the streets.  That's an amazing record of service and we can't thank him enough for those many years of keeping our County safe!
At the opposite end of the spectrum is Deputy Danielle Bendixen.  She has been on the beat for less than 36 days. She is currently in field training and will be departing for the Law Enforcement Academy soon.  We are eager for her to make her mark with the Sheriff's office – hopefully over the next 36 years!
Another highlight of this week was stuffing 75 school supply bags for Christensen Elementary in the Franklin Pierce School District – as part of the Human Service Department's "Summer Fiesta."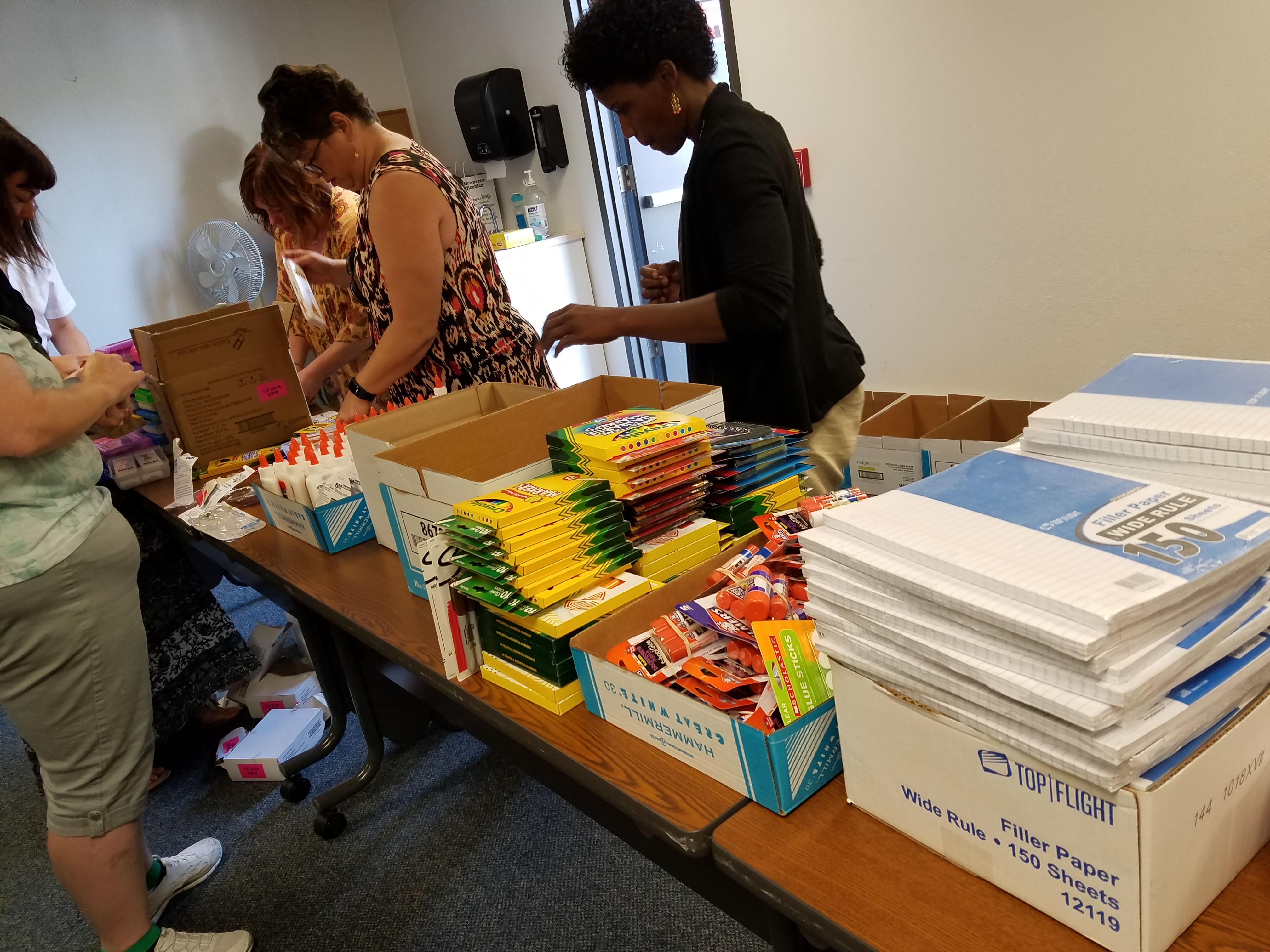 Thanks to Yolanda Wilson and her team for organizing the project – and it was well organized into three assembly lines, one each for 3rd, 4th, and 5th graders! You can see Steve O'Ban and Dan Grimm in the photo, too.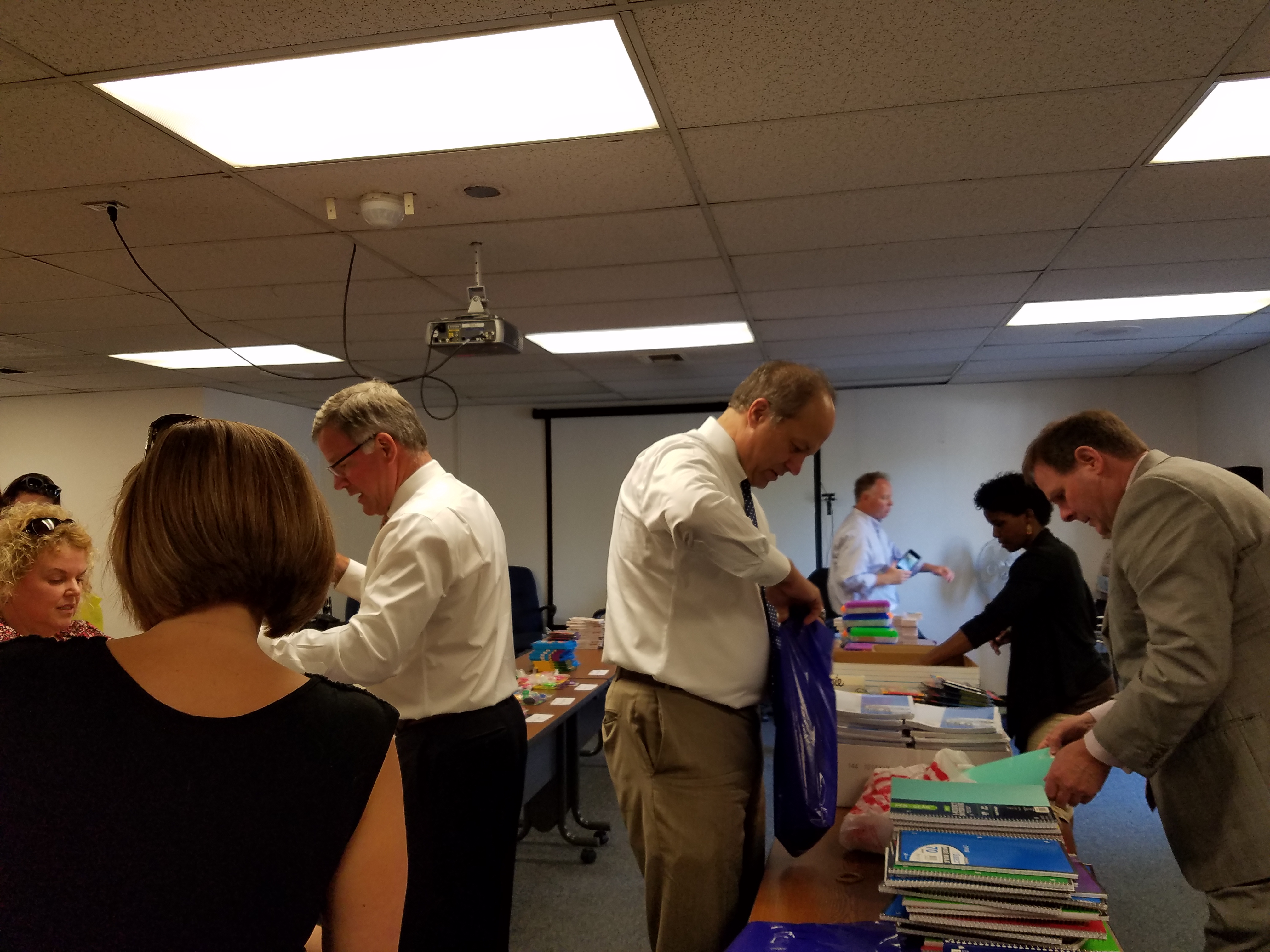 We had fun "optimizing our work flow" and turned it into a friendly competition. Do I even need to tell you who won?  I appreciated being able to be part of helping 75 students get the supplies they need for their new school year.
Week in and week out I hear about and see the many ways that you care for each other and for our neighbors. Thank you.
Have a great weekend and go Hawks!
Thanks for reading,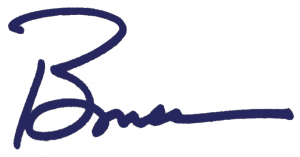 Bruce