Lauren and I are hosting our extended family for Thanksgiving.  When 33 of my relatives get together in one home, it will be fun and a little crazy.  I am very excited to have my sister and her family in from Vermont for the first time in a few years.
Like many of you, while I will be settling in to enjoy a wonderful meal and getting caught up with my relatives, it's important to keep in mind that many County employees will be hard at work on Thursday – like every other day of the year.
Our road crews will be ensuring county roads are open and safe as we travel.  Sadly, the extended holiday weekend will likely be busy for our jail staff and the Medical Examiner's team. Our Sheriff's patrol deputies and wastewater treatment plant operators will be on duty to protect the public safety – and your plumbing!
So, thank you to everyone who will be working on Thanksgiving.  I appreciate your willingness to step up and support your community as we celebrate.
---
While we are being thankful, I wanted to pass of some of the nice feedback that I have received highlighting the outstanding performance of our colleagues.
Here's one for Beth Manley of Planning and Public Works:
In the midst of my busy day, I'd like to take the time to express my sincerest appreciation for Beth Manley. She is truly the model "HR Partner" whom I wish ALL departments' HR Partners were like! No exaggeration… Beth is worth every penny that the County pays her to do her job.  So many times, she has provided me with what we call "value-added" service.
Chris Gallagher of PPW earned this thank you:
A woman called today while I was at the (PPW) front desk for help finding the approved contractors list.  While helping her navigate the website she wanted me to pass along how appreciative and impressed she was with Chris Gallagher who came out to do a water inspection.  She stated he was very professional, took his time explaining everything to her and she was extremely pleased with his knowledge and patience.  She said that she learned a lot and wanted to make sure we knew how awesome he was.
This one came in from the Key Peninsula Community Council:
On behalf of the residents of the Key Peninsula, the Key Peninsula Community Council, (KPC), sends our heartfelt thanks to the Engineering Department of the Pierce County Public Works, for re-paving the road in the Key Center area. The finished result is amazing! The KPC has heard nothing but positive comments about the hard work of the road crew, particularly regarding the promptness of this project.  In addition, residents have commented on the extended turn lane, and how much they appreciate having easier access to our library, and fire station, as well as other businesses.
Many thanks to Ingela Gordon, our code enforcement officer.  Her great work earned the appreciation of the community:
I wanted to say thanks to everyone for their hard work to help keep our community clean. With the property both being cleaned up and emptied, I (and others) have noticed a huge difference in the immediate neighborhood. The foot & bike traffic is way down on the street, there haven't been any fireworks or other explosions that were happening and the adults going under the bridge at 131st Street South are pretty much gone. It's also nice not having the eyesores and the smells in the neighborhood next to houses of people who work hard to keep their property groomed.  Again, thanks for your hard work, it doesn't go unnoticed.
Thanks to Sharon for her great customer service:
I would like to give you some feedback on the service I received from Sharon Predoehl.  I contacted her to help me find some information on a project that I worked on while I was living in Washington.  She was extremely helpful and professional.  She was able to retrieve the information in a very short period of time.  She took time with me on the phone to get exactly what I needed.  She is an asset to Pierce County.  I hope I do not need the service again, but if I do, I know I will be in good hands with Sharon.
Alma Arroyo, a sewer engineer, impressed folks for her work on Sunset Elementary:
Thank you, Alma, for all of your attention to this project.  It is appreciated!  The responsiveness of everyone has been fantastic!
And, lastly, from the City of University Place:
I am writing to express great appreciation for the staff at the Pierce County Roads Department. This year they performed more than thirteen miles of chip seal for (us). I have received numerous compliments from our citizens commenting not only on how nice the road in their neighborhood looks, but how polite and accommodating the workers were. I have had the pleasure of working with Pierce County staff since 1995. Your staff at the Pierce County Roads Department has never been more knowledgeable and professional than what I have experienced this past year.  Bruce Wagner, Paul Marsh, Tom Zurfluh and their outstanding staff represent you and all of Pierce County extremely well and have my utmost admiration.
That's it for now.  My congratulations and thanks for everyone who provided such great service! Please keep the notes and emails coming as I love to read and share them.
As I close, many of you will be reaching out this weekend to help those less fortunate.  I know colleagues who will be delivering turkey dinners to struggling families and others who will be serving meals to those in need.
I want to remind you that it is also time for the United Way's Annual Giving Campaign.  I have headed up this campaign in the past and really appreciate the work that United Way does to bring people and organizations together to address some of our most pressing challenges.  If you are looking for an opportunity to give back to our community, I would encourage you to consider supporting the United Way.
I hope you and your families enjoy a wonderful Thanksgiving – celebrated this Thursday or whenever you are off duty!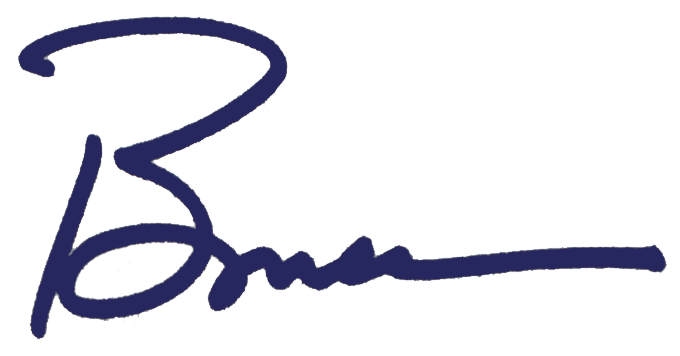 Bruce