I have had way too many close calls with drunk drivers and have experienced the havoc they inflict on our community.  I have been hit twice previously by drunk/drugged drivers.  Both occurred in the morning, neither had a valid license, and both were driving borrowed cars.  Most shockingly, one had been driving under the influence the night before and decided to use PCP while on the way to get the car out of the impound lot.  However, in both cases, I was not seriously hurt.  I have also spent time with local families who have been devastated by the loss of a loved one to the scourge of DUI.  On Christmas night, my family nearly joined their ranks.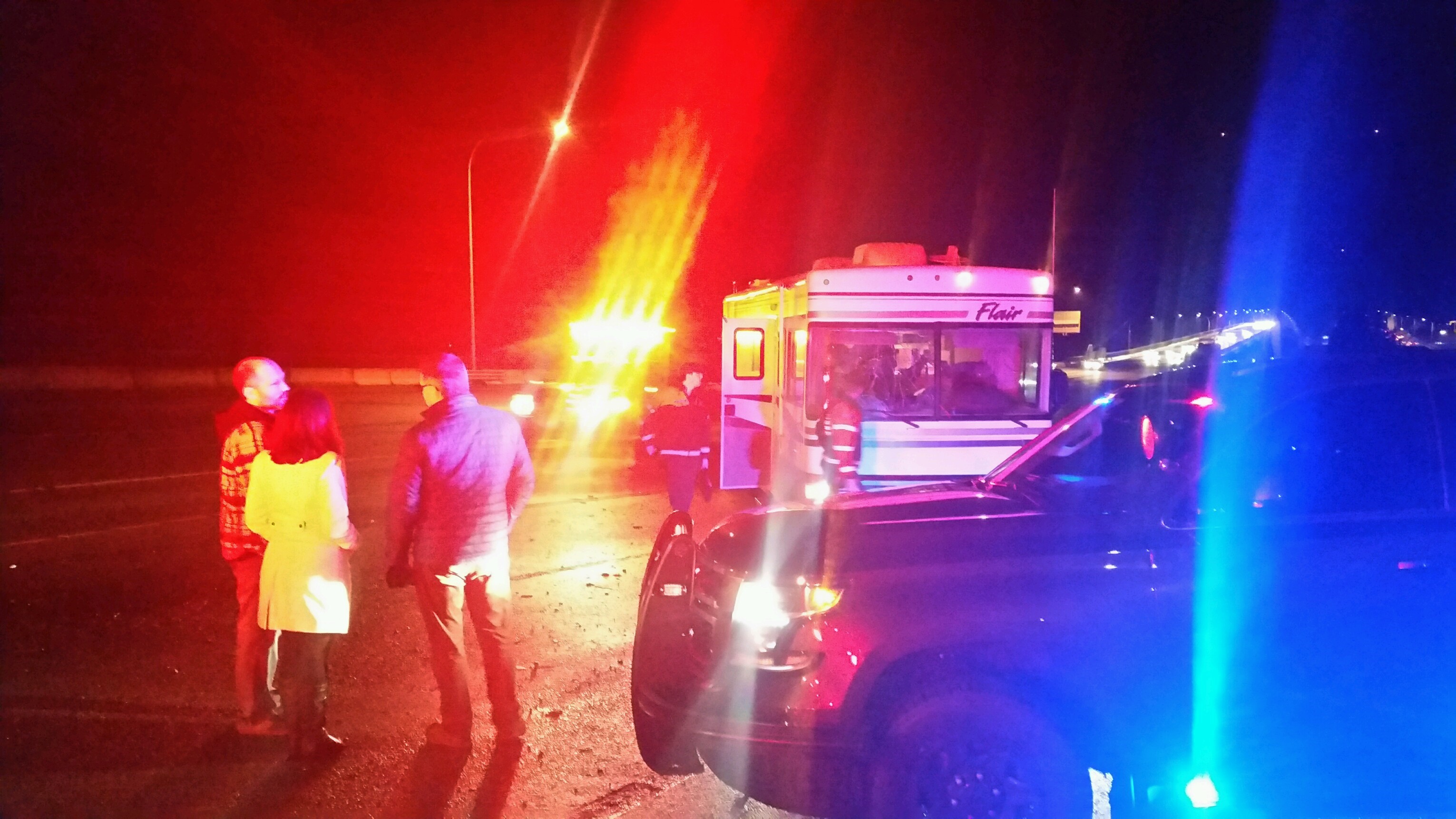 My wife, two sons, and I were going home from the Artondale area after spending Christmas dinner with my cousins.   As I headed up Stone Drive NW toward SR 16, an RV came careening down 26th Ave NW by the Tacoma Narrows Airport.  Fortunately, I was able to hit the brakes and veer across the oncoming lane to avoid the RV that didn't stop and barely navigated the turn onto Stone Dr NW.  At first I thought it might have been ice on the roadway (not with Pierce County Roads on their de-icing mission!), but as I followed him while he swerved all over the road and hearing the debris he was dragging from the vehicle, I knew it was a drunk driver.
I was on the line with 911 as his erratic course took him down the 24th Street NW on-ramp to the Tacoma Narrows Bridge.  Fortunately, most of the drivers saw him coming and were able to stay clear as he hit high speed and crossed over every lane on the bridge repeatedly.  On the Tacoma side, I breathed easier as he started up the Jackson off-ramp.  But then he made a sharp left turn, again crossing all lanes of traffic before thankfully stopping on the left shoulder, which was wide enough to keep him out of the roadway.
Soon, we were joined by four Washington State Patrol (WSP) Troopers and two Gig Harbor Fire Medic units.  The driver was so high that he could not walk – it took two troopers to get him out of the RV and into the Medic unit.
Here are my take-aways from this most recent experience:
MIRACULOUSLY, no one was hurt!
The WSP troopers serving Pierce County on Christmas night were incredibly young, but highly professional. I'll bet three of the four troopers were under 24!
Even on Christmas night, Gig Harbor Fire was staffed by seasoned professionals.
I have no tolerance for DUI – and continue to be frustrated by Washington's relatively lax DUI laws.
All that said, I was very thankful to make it home safely with my family on Christmas night.
On another note and before I sign off on this blog, our Annual Point in Time Count of the homeless in Pierce County will be Friday, January 26th.  I would encourage folks to volunteer by helping to perform the count.  We need 300 folks – it will broaden your perspective!  If you are interested, please click the link www.piercecountywa.org/pointintime.

See you around the County!
Bruce