Hearing our customers – that is, the residents of Pierce County – gives us the opportunity every day to adapt and improve our work. Their feedback helps us see were we can improve, what investments we need to make, and how we can work together more effectively.  How we respond to that feedback is one of the ways we demonstrate our commitment to accountability and transparency.
When I first arrived, I created the Director of Constituent Services position in my Executive Team with nearly 1 million people in mind. Sarah Thomas filled that role until she chose to be home full-time with her infant son. I couldn't compete with Jackson but I still think he's a more demanding boss than I am!
The director role has several responsibilities, including managing the responses to inquiries we receive on the 7th Floor from residents via community meetings, the mail, and phone calls. In addition, we receive more than 100 inquiries each month just via our website.  This role does not supplant the other customer service folks we have in departments throughout the County, but on many occasions, coordinates our responses with them.  Furthermore, this position is key to working on our responses, and in some cases identifying opportunities to improve across traditional department boundaries.  Customers don't care how we are organized internally – they just want the service!
In addition, we have countless boards and commissions filled by community volunteers doing important work for our County.  The director recruits, interviews and evaluates applicants for the positions that I ultimately appoint and the Council confirms. This is a much bigger task than you might imagine!
Lastly, I tap this person to coordinate much of my personal interaction with our community groups.  The director works with both Connie and Libby on my community speaking engagements and makes sure I am getting out to all corners of our 1,800 square miles!  If I can't accept an invitation to meet with community groups and gatherings, the director represents me – and occasionally delivers the speech!
When searching for the right replacement for Sarah, we cast a wide net and identified a talented pool of candidates for the open position.
I had a list of attributes I hoped to find in one standout applicant. The ideal person would be a bright problem-solver with a strong work ethic; outstanding communication skills were a must; as well as a commitment to service.  As with every member of the Executive Team, I also wanted a perspective that didn't currently exist on the 7th Floor – diverse perspectives make us stronger!
I was delighted when our process identified an individual that met my criteria – and then some. Ultimately, I selected Nima Sarrafan to become our new director.
Nima joined us from the U.S. Army, where he most recently served as a former artillery officer before transitioning to psychological operations. He brings a strong analytical, data-driven background to the County, no doubt the result of his Masters' degree in Business Management he is finishing from the London School of Economics, as well as the M.A. he earned in International Relations and Affairs from The George Washington University.
On his first day on the job, he joined me at a community meeting at Brookdale Greens – where residents were concerned about a planned development on their neighborhood golf course.  Welcome to the County Nima! (Thankfully he came back for day 2!)
After a few more days on the job, I asked him to fill in for me at a community gathering to celebrate the Cambodian New Year at a local Buddhist temple. If you've never been, it is a colorful event with the sights, sounds and cuisine of a beautiful part of our world, as the photos below attest.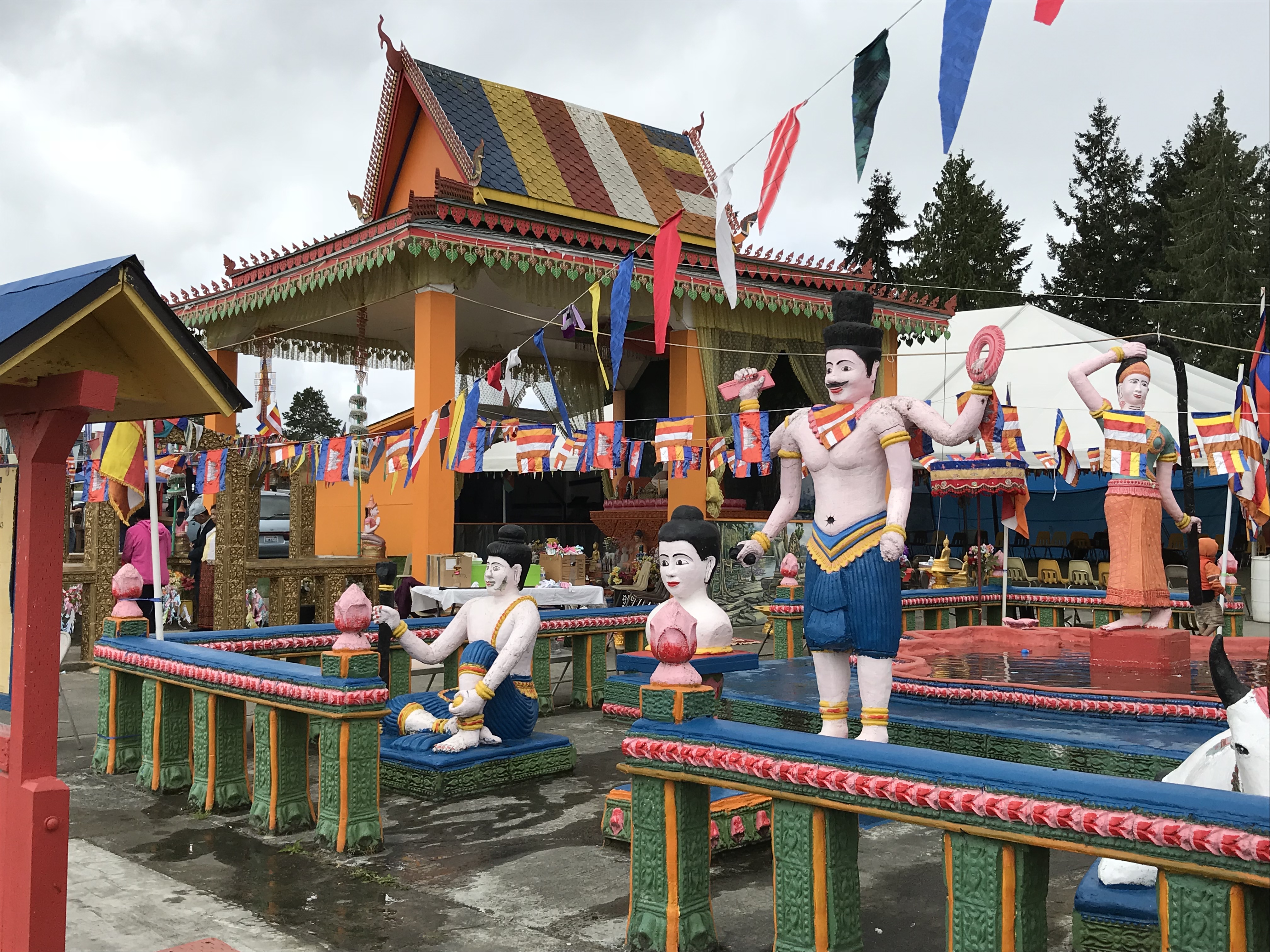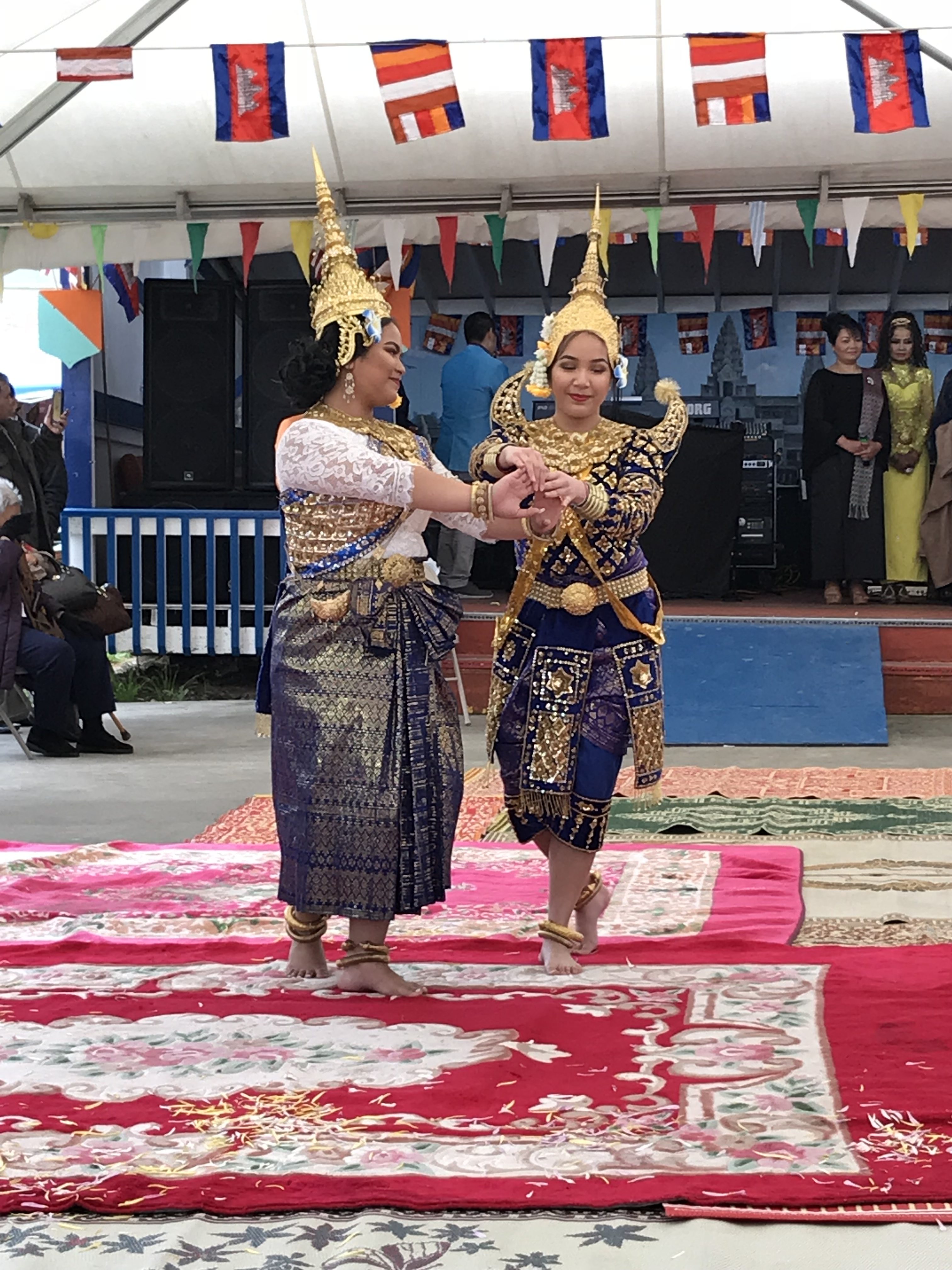 I look forward to seeing how Nima's work will help us all improve the way we serve Pierce County!
And finally, for the Star Wars nerds out there – and I include myself in that group – May the Fourth Be With You!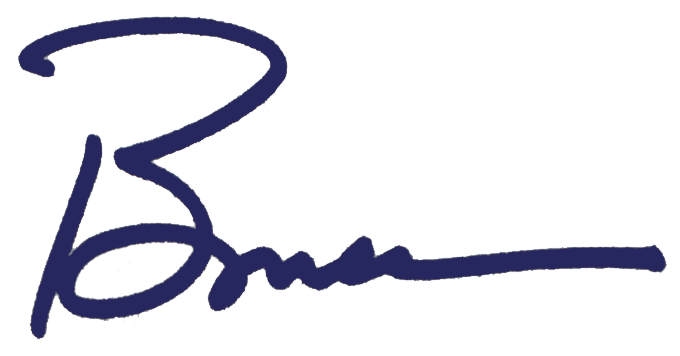 Bruce