When meeting with employees from our Facilities Department last week, I drew the following question from the hardhat (which contained all the questions they submitted): "Professionally, what are you most proud of?"  That is a very thoughtful question, and while I answered it with them, based on what immediately came to mind, I have continued to reflect on both the question and my answer.
For the group, I broke up my answer into segments of my varied work life:
During my service in the Navy, one of the highest compliments I ever received was from Construction Mechanic Second Class Faulkner while I was leading a 125-man detachment of Seabees working in Guantanamo Bay, Cuba.  Petty Office Faulkner was a great front-line leader, so it meant a lot to me when he said "Lieutenant, you tell us things we don't want to hear, and made me glad we heard them!"
My family has been in the printing business in Pierce County since 1934 and my work was always on the operations side – getting the work done. (My brother was an exceptional sales leader and my sister had a huge cultural impact as part of Human Resources.)  One of my most powerful memories at our company was leading a cross-functional team redesigning the process for "exact repeat orders." Through our efforts to simplify and streamline the production process, we reduced the cycle time from 28 days to under 4 days – delivering both higher "throughput" and increased customer satisfaction!
I am a true believer in public education and its importance in our society.  Early in my time serving on the Puyallup School Board, we were faced with a discrimination lawsuit by some students at Puyallup High School.  I was deeply saddened to learned that, in fact, many of the allegations were true – we had significant work to do.  When I finished my time on the Board, I am very proud that we used that low point as a catalyst to make the entire Puyallup School District a more diverse, stronger and better school system for all students.
Passing laws is very challenging.  You need to bring together vastly different geographic and philosophical perspectives from throughout the state and find a solution that can get at least 50 House votes,25 Senate votes, and the Governor's signature.  I am proud that I was known for bringing legislators together to resolve some of our thorniest challenges – including both new, complex policies as well as capital and operating budgets.  In today's world where differences and division seem to dominate the news cycle, finding ways to find agreement and get things done for our citizens is critically important.
That brings me to the last 18 months with the County.  I am very proud of the many, many things our County team has done.  However, one thing that happened this week immediately comes to mind.
I have the utmost respect for Karl Imlig. In every organization, leaders emerge who can get difficult jobs done with a strong professional reputation.  Generally, you can watch them move from one challenging assignment to another.  It did not take me long to see that Karl was one of those key leaders at the County.
Karl most recently completed the exceptionally challenging upgrade of our Wastewater Treatment Plant. So, when the need arose, I was not surprised Karl was recommended to serve as the interim director for the Facilities Department.  Furthermore, it was no surprise Facilities received very positive reviews from many of their County customers under the leadership team of Karl and Facilties Deputy Director Tia Bertrand.
As a result, I knew Karl was the right person to lead the Facilities Department long-term.  When I spoke with him about the opportunity, he requested some time to think about it.  This assignment would not be short-term and would take him out of the Planning & Public Works Department, so I understood his need to give it careful thought.
I am pleased to formally announce that Karl has accepted this new opportunity to serve as our Facilities Department Director and I look forward to submitting his appointment to the Council for consideration.
I know this will be a good professional move for Karl and great for both the Facilities Department and our residents.   As Karl accepted, he spoke about his excitement for the challenge but particularly mentioned the positive camaraderie and support from both the 7th Floor and fellow department directors. I am proud of our team and our teamwork!
So, I went first and provided my answers. What are you most proud of, professionally?  Give it some thought – I would love to hear your answers!
As I close, I want to share a photo from Pierce County Trails Day last Saturday.  Thanks to our sponsor, ForeverGreen Trails, Roxanne Miles and our Parks team had the opportunity to talk about our trails and open space plans with many of the riders/walkers/runners at several of our trails throughout the County.  Our trail users are active and engaged stakeholders!  I hear Roxanne even convinced her husband to help, as well!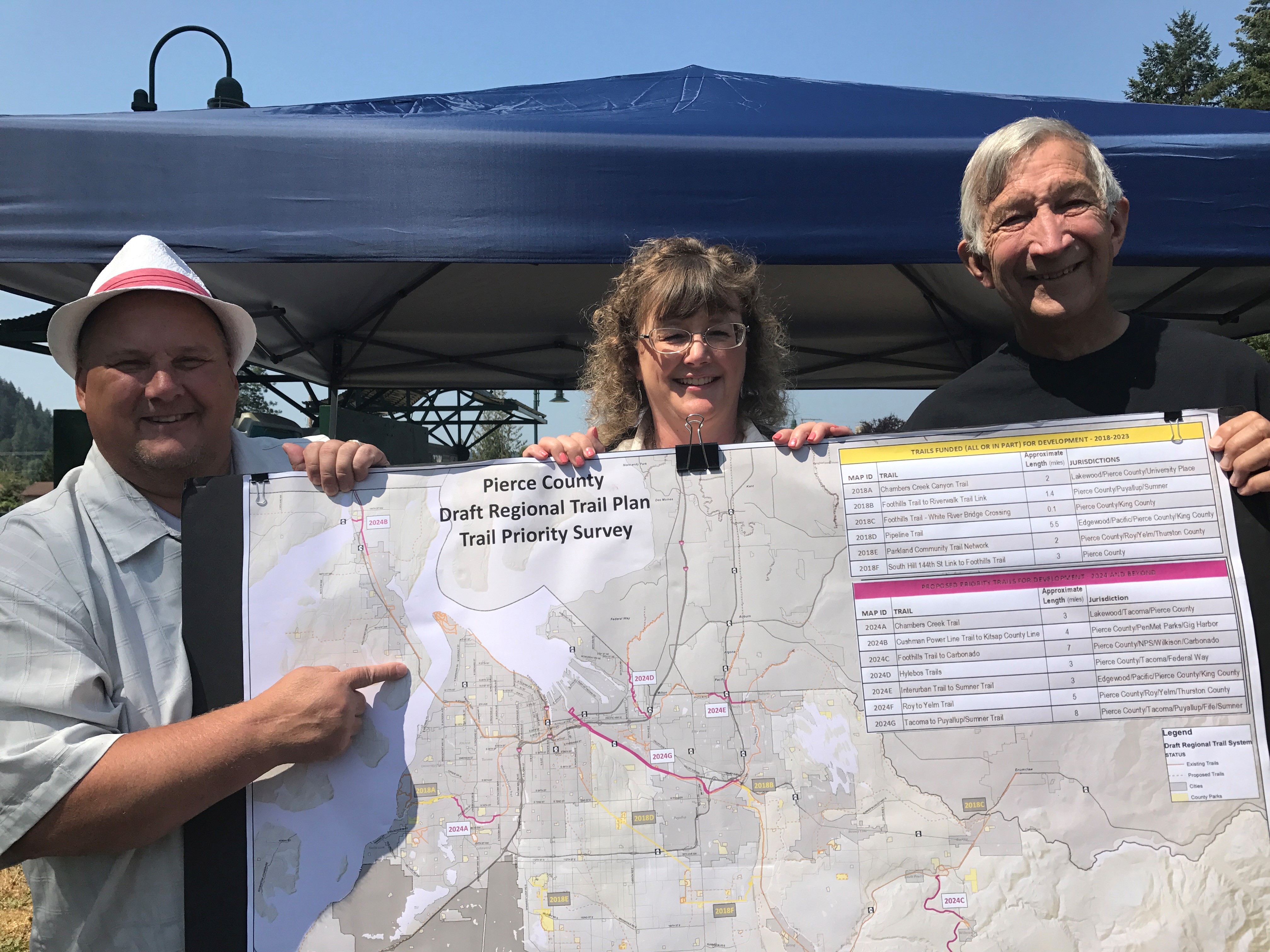 Thanks, and have a great weekend!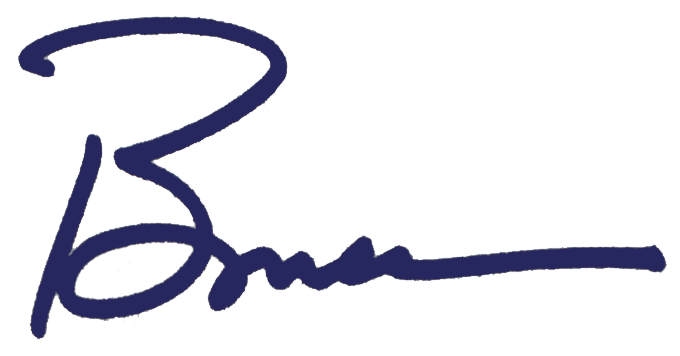 Bruce