Summer is upon us and that means it is a great grilling barbeque season.  And while barbecuing may be perceived as 1% inspiration and 99% perspiration – especially with the hot weather we've had lately –  the secret to success is always in the sauces you use and who you invite to share the great results with.
Some of my favorite family and friend memories revolve around food.   As a new addition to the County family, I have been soaking up all the terrific outdoor opportunities and food options we have in Pierce County.
And wow, Pierce County is cooking up a ton of good stuff!  Like a tech-filled wonderland for the mouth and the mind.  Yes, Tacoma is one of 10 cities on a national tour for Sue's Tech Kitchen (STK).  And, we're the tour's only West Coast stop!  This science-driven dining experience features the main ingredient, the pursuit of knowledge delivered with a spoonful of sugar.
You can read more about Sue's Tech Kitchen in this TNT story.
Great recipes include a "secret ingredient" or two — and Sue's Tech Kitchen takes that to a whole new level. Cooking up STEM (science, technology, engineering and math) skills with 3D -printed S'mores, robotics controlled by candy, edible chemistry experiments, treats dropped by drones and more. That may sound like crazy talk but it is really an interactive way to engage kids at an early age with future STEM-oriented careers. Created by serial entrepreneur Randi Zuckerberg, designed by a NASA scientist and featuring technologies from all corners of the modern imagination — Sue's Tech Kitchen offers a STEM-inspired adventure for the whole family that empowers kids to engage with tomorrow's technologies and revolutionizes family dining in the process.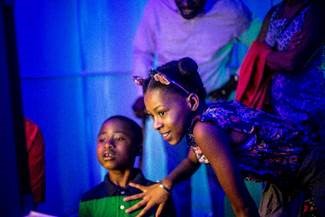 Sue's Tech Kitchen has fun for all ages and will be held at the Armory (near the CCB) on August 23-26.  Advanced tickets required, which you can buy here.
You might ask, what does this have to do with Pierce County economic development?  Our focus at the county is to grow and attract great family-wage jobs and investments. Part of the selection menu companies have at the top of their list is access to great skilled talent.  The treats and technologies under development in Sue's laboratory helps get kids excited about STEM and prepare our future talent pool for jobs of the future.
Innovation and educational experiences aren't new to Pierce County. I've quickly learned Pierce County has many terrific things happening. But, sometimes we are so busy getting things done that we forget to highlight these areas.  So, here are a few quick "Did You Know's" that you can weave into your summer barbecue conversations.
Did you know…
Bellarmine Prep hosts the oldest robotics competitive teams in the Pacific NW?  Their competition was established in 1999.
The military jobs cluster is a more than $8 billion economic engine for our county?  Many of these jobs are based in advanced science and technology.
 Our Farnborough aerospace delegation at the recent London airshow visited 43 international companies and 37 US companies, logging over 10 miles a day in meetings?  Great planes are created by great engineers!
 That Pierce County leads Seattle and Bellevue with over 3.9 million square feet for use by potential industrial companies looking to locate here?  The Logistics sector is driven by technology, including robotics.
A special shout out to all of you "chefs" who are cooking up a storm in Pierce County's economic kitchen.  Collectively, you help make our region a place where people want to invest, work, play and be part of the fabric of our community.  You truly are the secret sauce that makes it all happen!
Have a great weekend and cook up something fun!
Betty