Wednesday was a national day of mourning for our former President George H. W. Bush, who passed away Nov. 30, 2018 at the age of 94. The 41st president was the last World War II veteran to serve as Commander in Chief.  In 1942, then 18-year-old George enlisted, becoming one of the youngest pilots in the Navy, flying a total of 58 combat missions.
His decades of service were only just beginning after the war. After graduating from Yale, he went on to become a U.S. representative, a diplomat, our chief spy, vice president, before occupying the Oval Office.  A recipient of the Presidential Medal of Freedom, and generous humanitarian, his favorite position was always that of a family man.
President and eldest son, George W. Bush said it best in his father's eulogy, "Dad taught us that public service is noble and necessary, that one can serve with integrity and hold true to the important values like faith and family. He strongly believed that it was important to give back to the community and country in which one lived. He recognized that serving others enriched the giver's soul. To us, his was the brightest of a thousand points of light."
I've always been impressed by the quiet dignity and class of George H.W.  He believed in and bragged about our country and our people – but not himself.  A perfect example of his commitment to integrity, character, and humility is found in the letter he left for incoming President Clinton on inauguration day.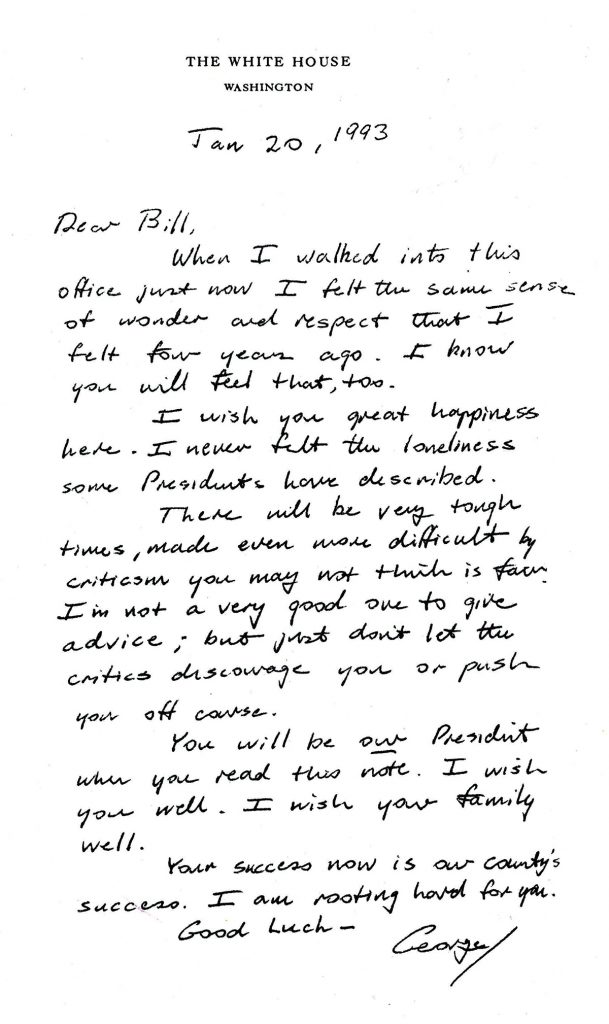 As we know all too well, soulmates oftentimes are never separated for very long. I can't help but smile knowing that the Navy pilot took his final flight home to the First Lady Barbara Bush and their daughter, Robin. John and Abigail Adams got nothing on these two.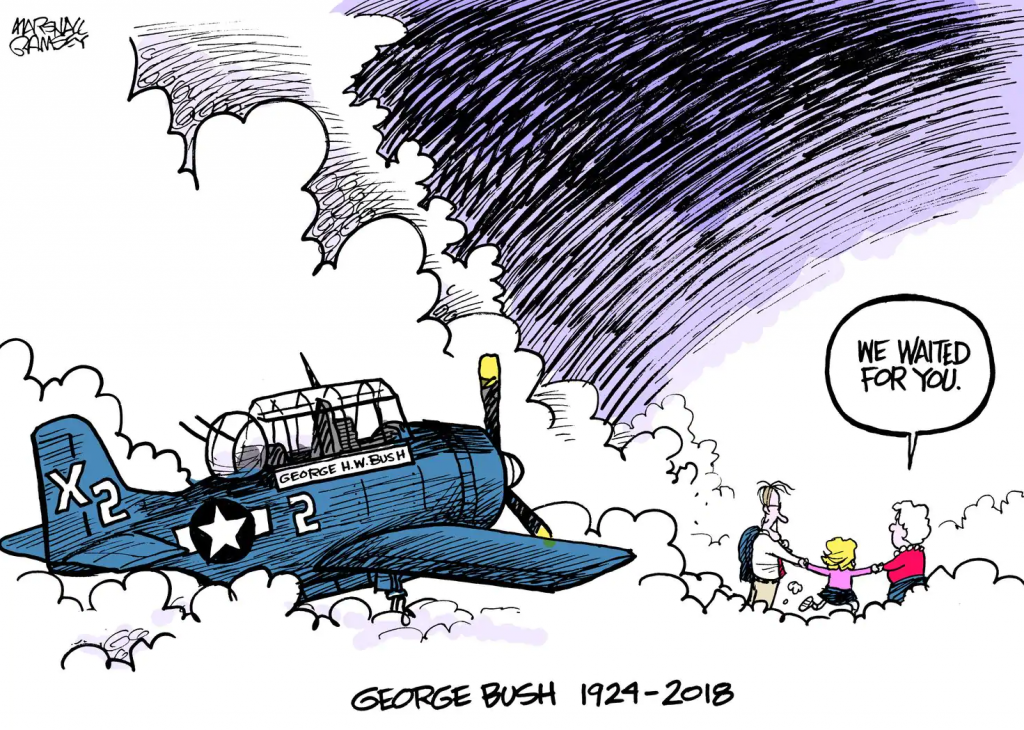 Our thoughts, prayers and gratitude go out to George, Jeb, Neil, Marvin, Doro and the entire Bush family.
Whether you served or have Navy, Army, Marine Corps, Air Force or Coast Guard family members, I hope all of you donate to this week's food drive as we remember one of the Greatest Generations.
GO NAVY!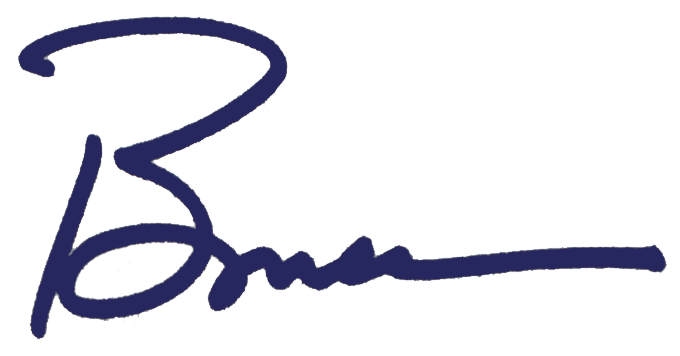 Bruce