While I enjoy traveling occasionally, I am biased toward what we have to offer here in Pierce County.  I love our South Sound, our mountain, our people and living "Like the Mountain is Out."  There are more things that I would like to do here in Washington than I can ever fit into my calendar.  By the way, did you see that Washington was ranked the #1 state in country by U.S. News and World Report. I agree!
So, two missions took me to DC.
The first trip had to do with seeking federal partners in the completion of SR 167 from Puyallup to the Port of Tacoma.  This project has global trade implications for our Port and our nation.  Beyond freight mobility, completing this highway will also reduce local congestion and improve connectivity of our local transportation system.  I met with the U.S. Department of Transportation and our federal delegation, advocating for their partnership with the State and our local communities in completing this vital piece of roadway.  We should know the outcome of our INFRA (Infrastructure For Rebuilding America) grant request by the early fall.
The other reason for my second trip to the East Coast was far more significant.
Council Chair Doug Richardson and I joined Sheriff Paul Pastor and our deputies in honoring Deputy Daniel McCartney and supporting his family.  Our country has been honoring fallen law enforcement officers on May 15 since 1962, when President Kennedy created and proclaimed Police Week.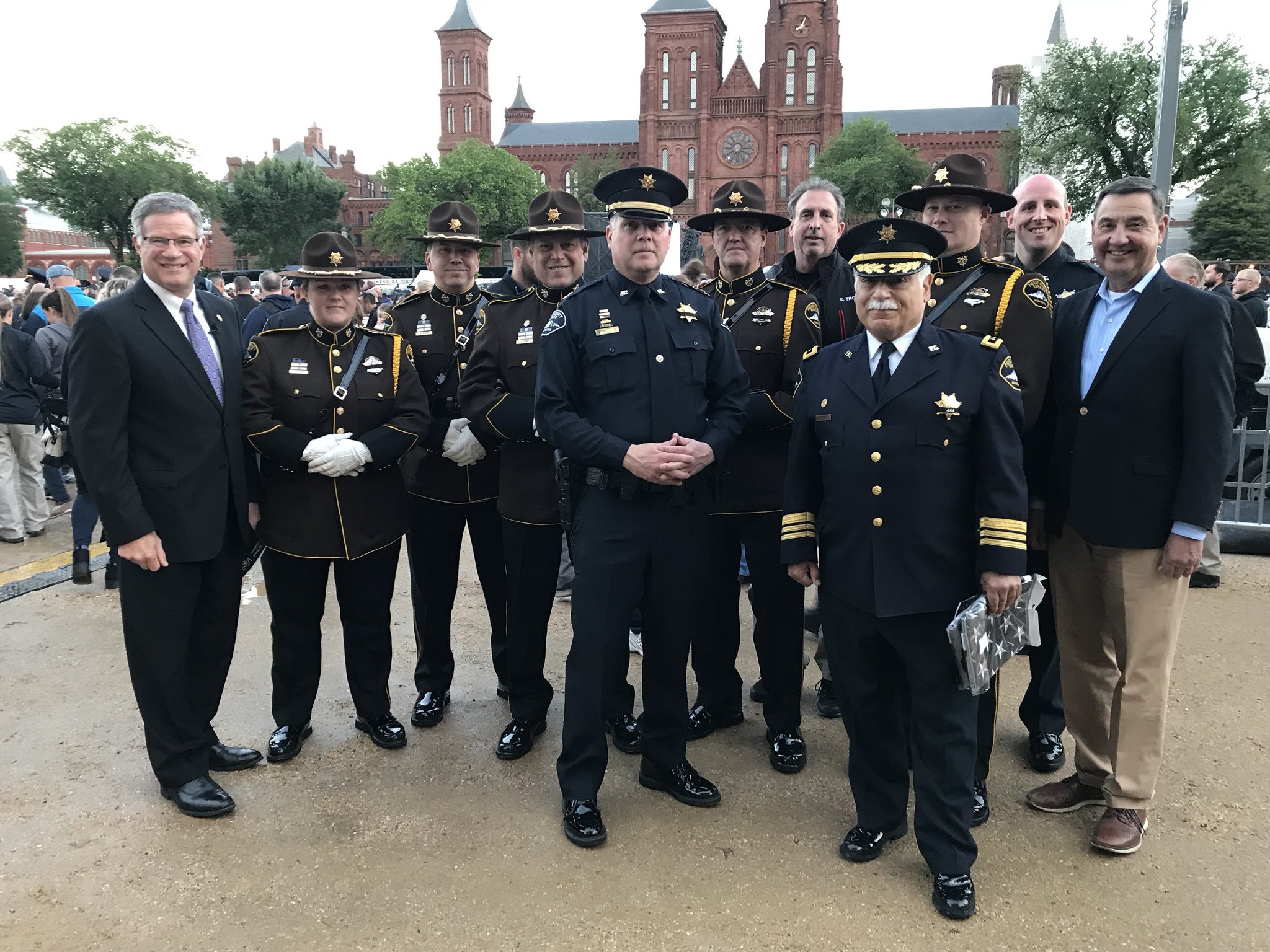 This year's Police Week began with a Monday night Candlelight Vigil on the Mall – attended by tens of thousands from the law enforcement family and their supporters.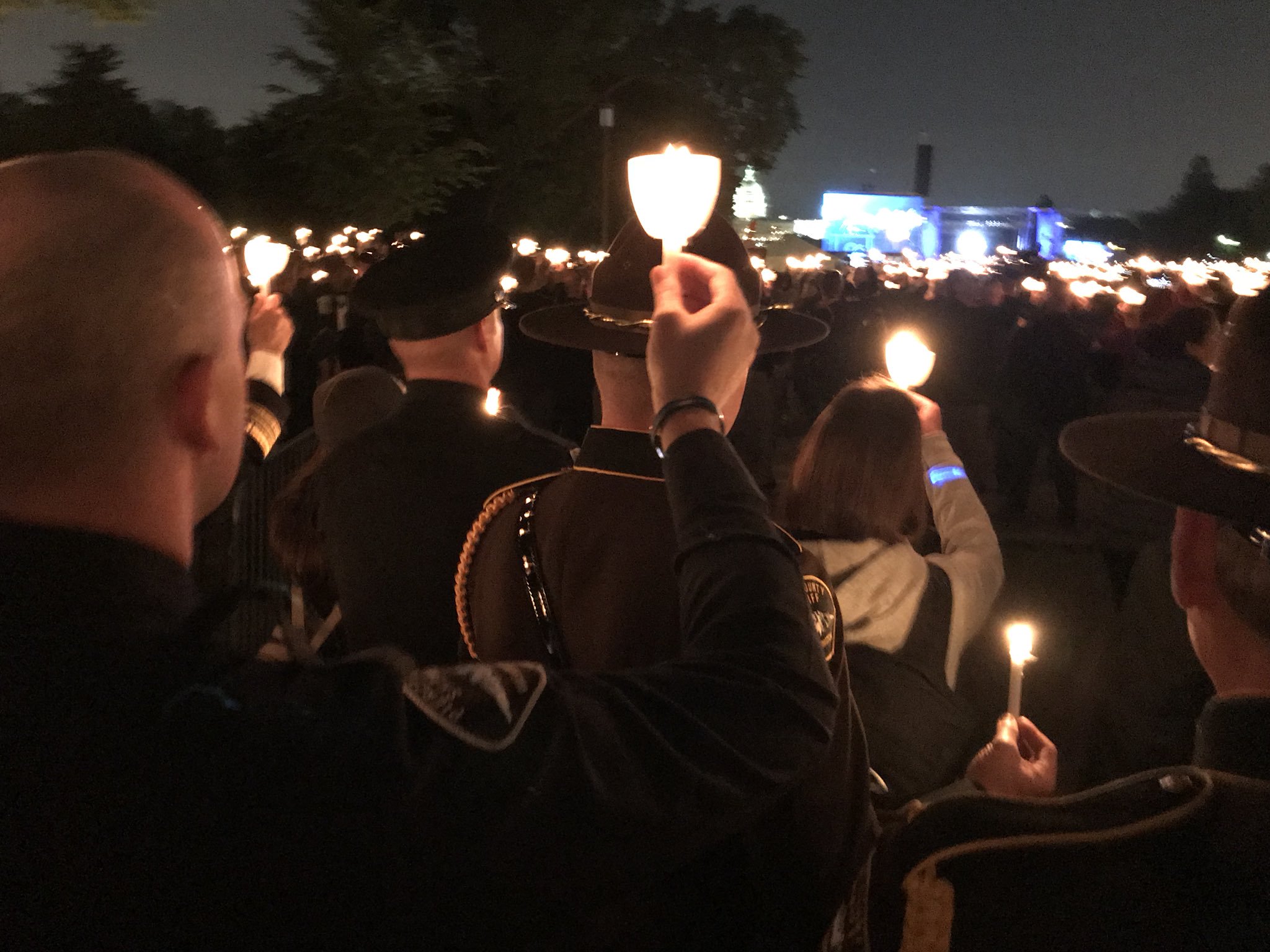 On Wednesday we attended the 38th Annual Law Enforcement Memorial Ceremony on the Capitol Lawn, where over 200 heroes where honored.  I was thankful that the highest leaders in our country attended, including President Trump, Speaker Pelosi, Attorney General Barr and several other Cabinet secretaries.
What impacted me most, as I represented the people of Pierce County at the poignant 3 1/2-hour ceremony?
My heart continues to go out to Deputy McCartney's family.  Seeing his widow, Cierra, and their boys – each dressed up in little PCSD uniforms – reminds me that they bear an unfathomable burden as the result of Deputy McCartney's service and sacrifice for our community.  I'm thankful to see so many members of the Sheriff's Department continuing to rally around to support them.
Our Pierce County community was not alone in our grief.  I visited with Mayor Ralph and members of the Kent Police Department, who were there to honor Officer Diego Moreno.  But, the tributes went far beyond Washington as communities and departments from throughout the country were there remembering their fallen heroes.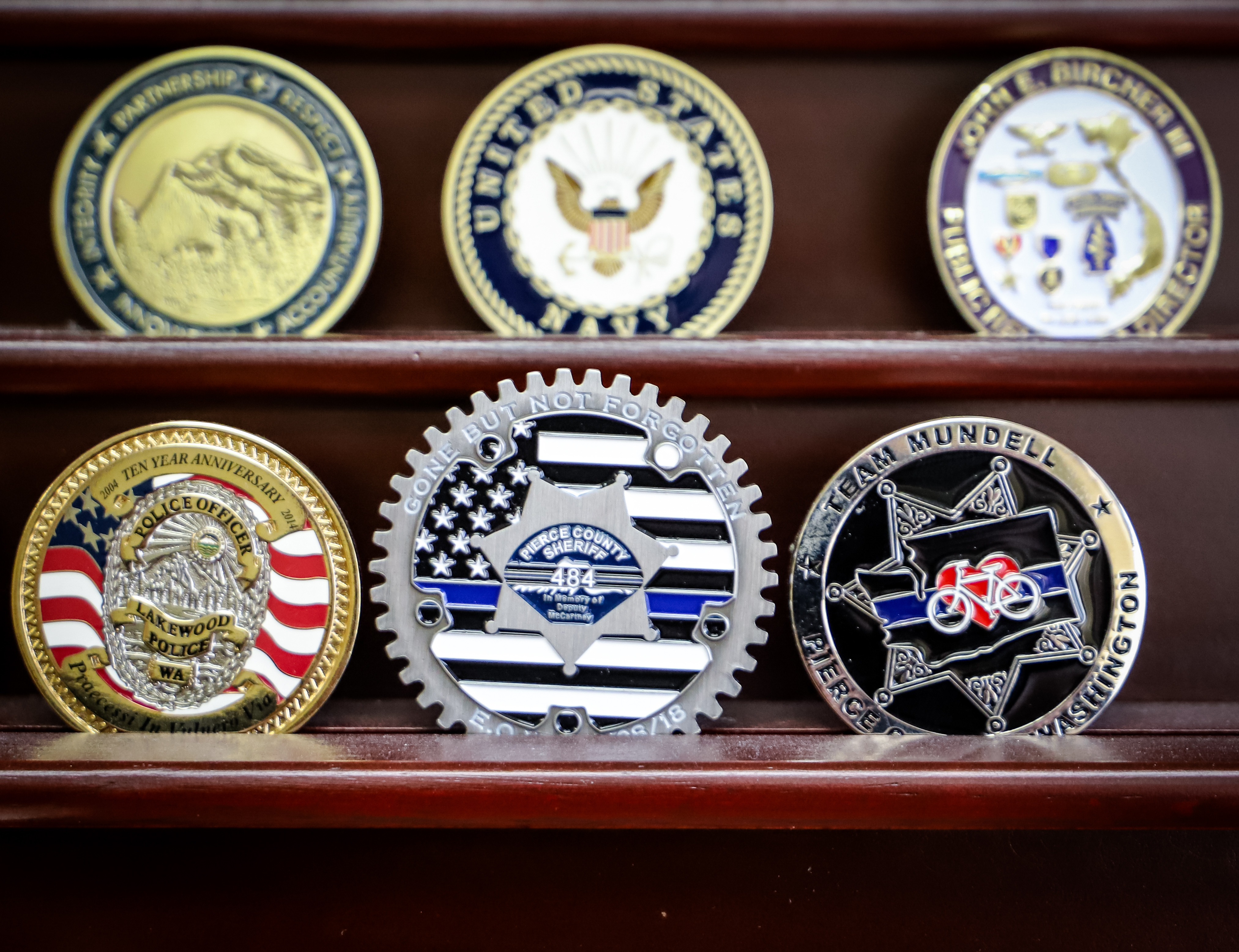 As I listened to the names of those lost and watched their families approach the stage, the changing face of law enforcement throughout our nation was readily apparent.  While women and people of color are becoming ever-increasing members of the law enforcement community, sadly, so too are they in the roll call of those who sacrificed for their neighbors.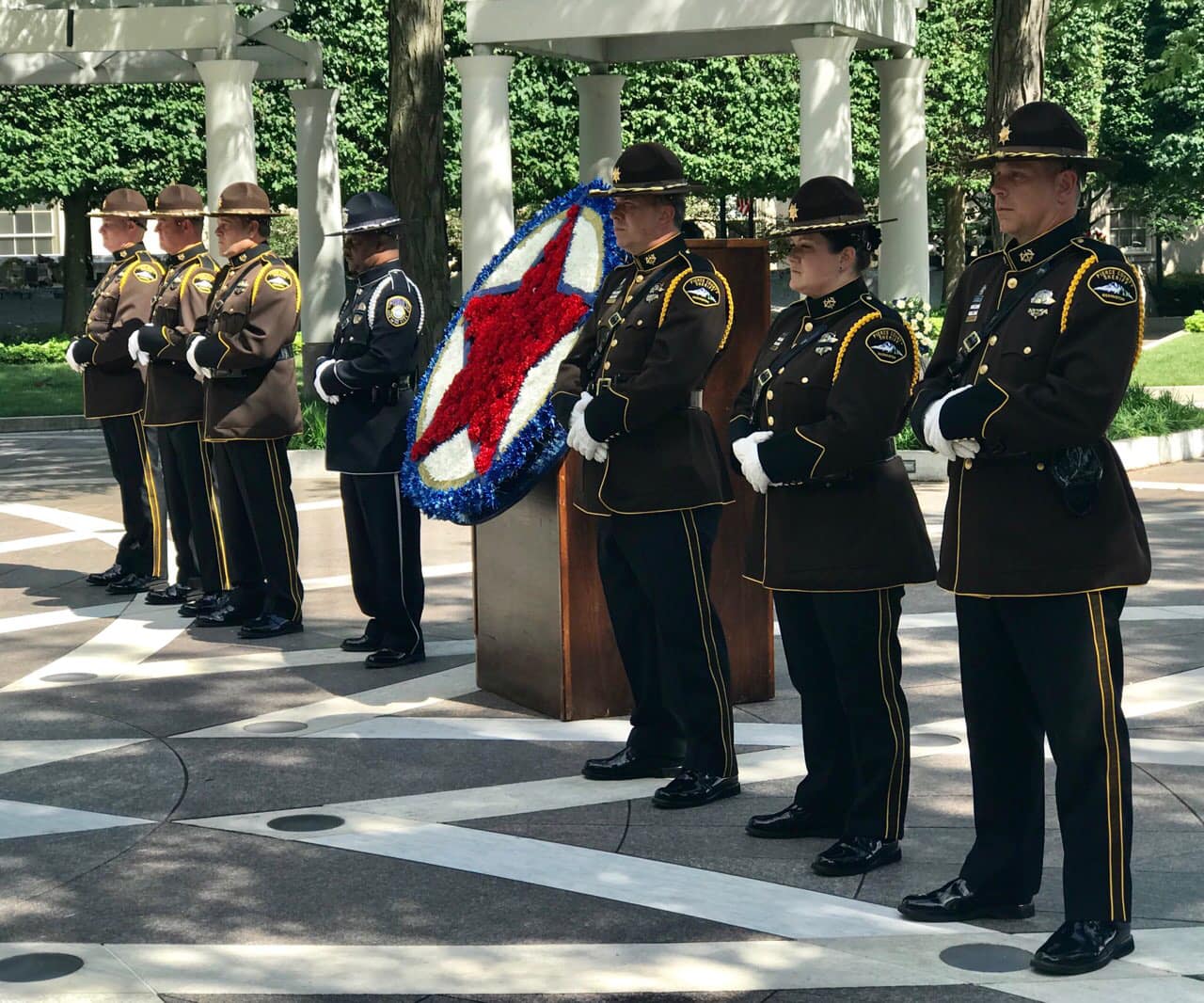 Finally, I saw countless police and sheriff's departments represented in the crowd. The colorful variety of their uniforms represented the uniqueness of the communities they serve.
I continue to be awe of and deeply thankful for the men and women who respond to the call to keep our communities safe.
Thanks for reading,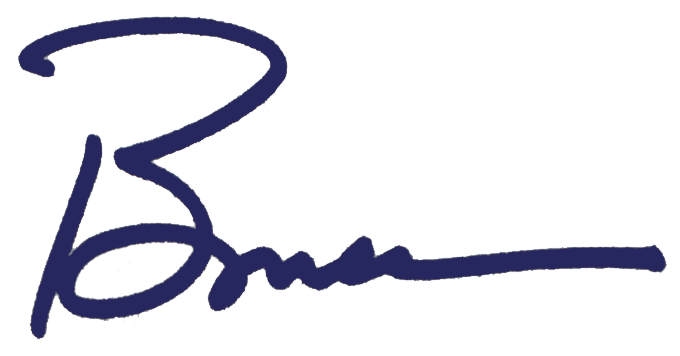 Bruce