Every day, I have challenging conversations with our colleagues and those outside the County about our work to build a brighter future for the people of Pierce County.  Many of those conversations revolve around more and better jobs, safeguarding and enhancing our natural environment, strengthening our educational options – improving the quality of life for our residents.  When I have these future-focused discussions, I am comforted knowing that the people in our Human Services Department are clearly focused on helping those in our community who need assistance today.
If you have never had the chance to visit our Human Services team, the amazing staff of compassionate professionals would impress you.  They are an extremely diverse group – coming from multiple countries and speaking many languages – all united by a heart for serving people who need help – for them, it is as much a personal mission as a job.
[Best_Wordpress_Gallery id="36″ gal_title="Human Services"]
And the programs that we provide and residents we support are nearly are varied as our team! They range from hundreds of our littlest ones in the Early Learning (ECAEP) classes to the thousands of seniors cared for through the Aging and Disability Resources division.  We help hundreds of veterans – those who have served us first!  Many times, this service can be a one-time action, like helping with an emergency home repair, or sometimes it is a combination of services and a long-term relationship.  Often, we are helping someone respond to a crisis in their life, but we are also focused on prevention.  The support may come through making a home more energy efficient, or helping a person battle addiction.
Take a second to view this At-A-Glance summary , describing their work in 2018.  But be careful.  You can tend to become amazed at the numbers.  While numbers are important, the key lies in the name of the department – and the all caps heading of the summary – HUMAN.  Behind each number is a person who needed help and is supported by a person in our department.
This is vital work and it requires a talented and compassionate leader.  I'm delighted to share with you that we have found such a person in Heather Moss.
Heather has an impressive combination of experience and skills that make her an ideal person to lead Human Services as their new director. She brings both the heart and the head to this work!  Heather has accepted the position and will begin in mid-July, pending Council confirmation.
Most recently, Heather served as Deputy Secretary of the Washington State Department of Children, Youth and Families.  Previously, Heather served as the Director of the Washington State Department of Early Learning.   She also worked as a Senior Policy Analyst for the Washington State Office of Financial Management.  Notably, Heather is a long-time resident of Pierce County and lives in downtown Tacoma.  So she is exchanging a commute to Olympia for a 10-minute walk to her office!
The Human Services' leadership team had a chance to meet Heather last week and I received enthusiastic reports that they are excited for her get started!  And she came away impressed by the team and equally eager to get started!
I'd like to thank Aaron Van Valkenberg for his stellar work as the Interim Director during this time. He has done a great job wearing several hats while Human Services has had a few key open leadership positions.  I'm relieved that with Heather's arrival Aaron will be able to lose one of those hats!
Before I close, I want to be sure to encourage you to recognize your talented colleagues by nominating them for a Standing Ovation Award.  I know that we work with folks who are doing great work to support our goals to create vibrant communities, foster an entrepreneurial climate and design ways for operate a more effective government.  So, please take the time to get those nominations in by the June 28 deadline!
Thanks for reading,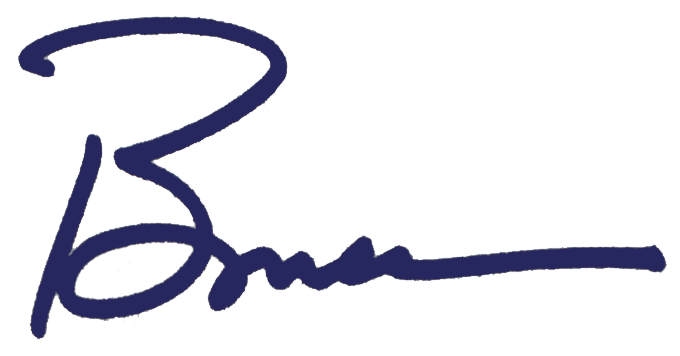 Bruce