Those of you who have seen me "out and about" in our County know that I strongly believe that some things can only really be appreciated by seeing them firsthand.  Whether it's a needed repair at a ferry dock, a sewer wet well, or Baby Court, just reading about something does not give you the complete picture.  Seeing with your own eyes is essential to gaining a full understanding!
That is why when the Seattle Chamber of Commerce announced their annual "in-state study mission" trip was planned for Pierce County, I was excited to help host.  The Chamber selects a different community each year for a study trip to learn best practices and strengthen its regional ties.
For two days last week, Seattle and King County leaders, mostly from their business community, learned about our aerospace hub, education system, beautiful parks and trails, entrepreneurial spirit and opportunities, as well as our tourism work.
I joined the group of visitors at Joint Base Lewis-McChord to talk about the advantages we enjoy with the joint base in our region.  For many who live in Seattle, JBLM is merely a congested part of I-5 on the way to Olympia.  I had the privilege of welcoming them to the I-Corps Headquarters before Colonel Diaz briefed them.  I highlighted our 100+ year relationship with the base and the key role it plays in our national security.
I really got their attention when I mentioned JBLM's nearly $9 billion in annual economic impact to our region!
But I know they were even more surprised when I talked about how one of every two service members leaving the military from JBLM stays in our community – and continues to serve, even though they have hung up their uniform!  You too might be surprised to learn that DuPont Mayor Mike Courts, Steilacoom Mayor Ron Lucas, Lakewood Mayor Don Anderson, UP Mayor Kent Keel, Tacoma Mayor Victoria Woodards, Orting Mayor Josh Penner, Council Chair Doug Richardson and myself are all veterans!
Furthermore, much of our community's rich diversity has connections to JBLM.   Community icons like Harold Moss, Thomas Dixon, and Willie Stewart all became part of the fabric of Tacoma due to their military service. The base has also given us vibrant connections to key Pacific partners and their cultures.  Our amazing Filipino, Korean, and Japanese communities, sharing their food, music and celebrations, are due in part to our military connections throughout the Pacific.
A special welcome was due to former Tacoma Mayor and current Seattle Chamber President/CEO Marilyn Strickland.  She was the force behind this visit to our County and the education panel included her husband, Pat Erwin, the innovative and long-serving principal at Lincoln High School.  Welcome home, Marilyn!   Glad you got to be home for dinner with Pat!
—————————————————————————————————————
Earlier this week, I was honored to be part of an even better and more inspiring celebration.
On a beautiful sunny day a few of us grabbed a shovel, turned a bit of soil and officially broke ground on the new Orting Veterans Village.
A series of "tiny homes" will be built on the property of the Washington Soldiers' Home in Orting.  In that supportive place, our veterans experiencing homelessness will have access to not only a safe place to live but the services and mentors that will help them rebuild their lives and fulfill their potential.
This project was a great example of the Pierce County Way.  It took strong leadership with a clear vision, incredible partnerships, and undaunted perseverance.  I first heard about this project back when I was in the State Senate!    The partnerships included: Washington State Department of Veterans Affairs; AMVETS; United Way; local realtors; the City of Orting; and many more organizations.  I'm grateful that Pierce County was able to play a part in making this new community possible.
In Pierce County, no one who has served and sacrificed for our Country, should be left without a place to rest their head.  I am even more excited for the ribbon-cutting and to see our local veterans getting the support they need – and have earned.  Welcome home.
Joining me at the ceremony was Councilmember Dave Morell, as well as John Barbee, Bryan Schmid, and Sean Dennerlein from our Human Services team.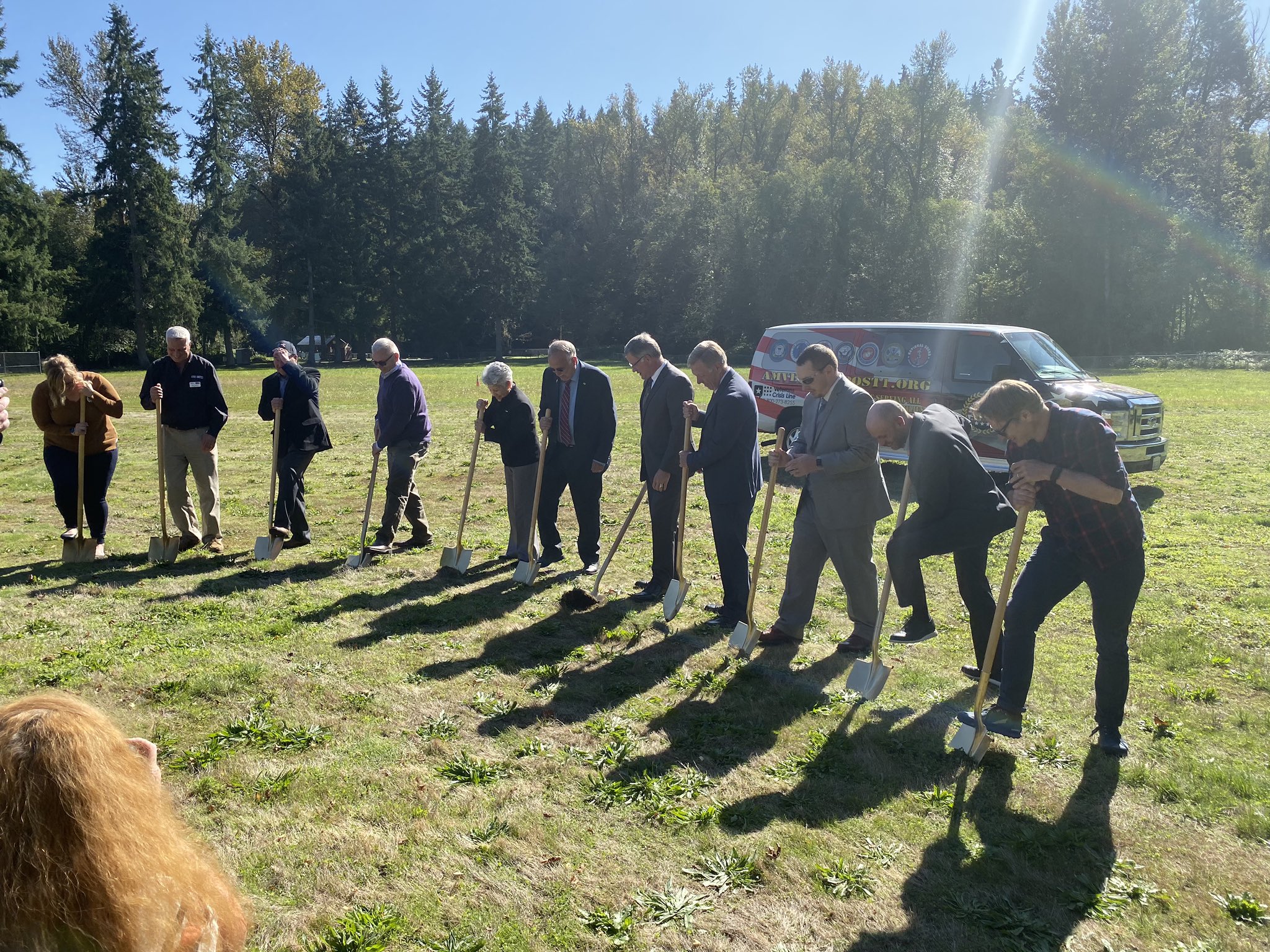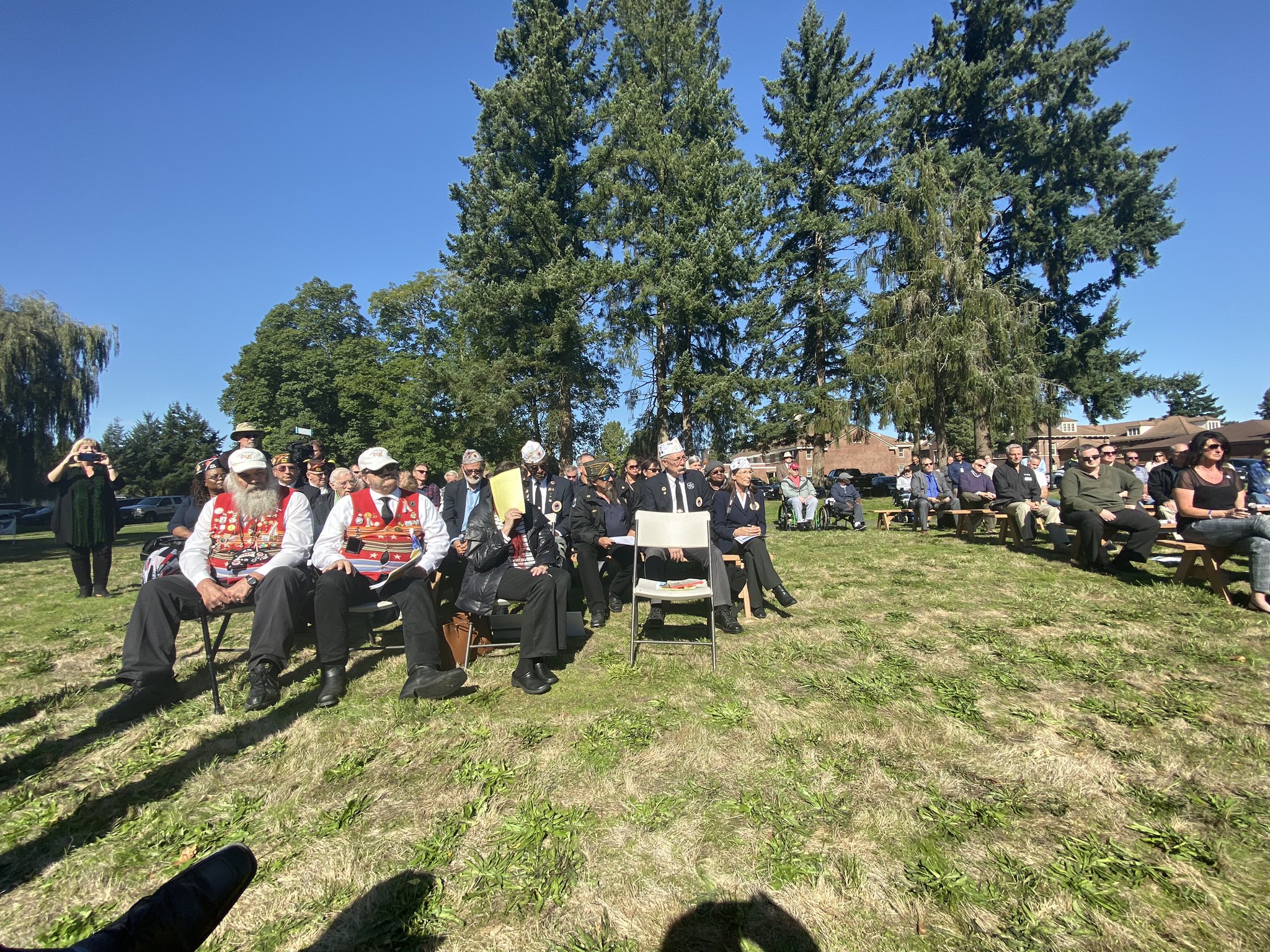 A special thanks to Orting Mayor Josh Penner and the rest of the community who worked so diligently to bring this dream to reality.
To learn more about this important project, check out the story done by KOMO TV:
https://komonews.com/news/local/tiny-home-village-for-homeless-vets-breaks-ground-in-orting?jwsource=cl
Thanks for reading,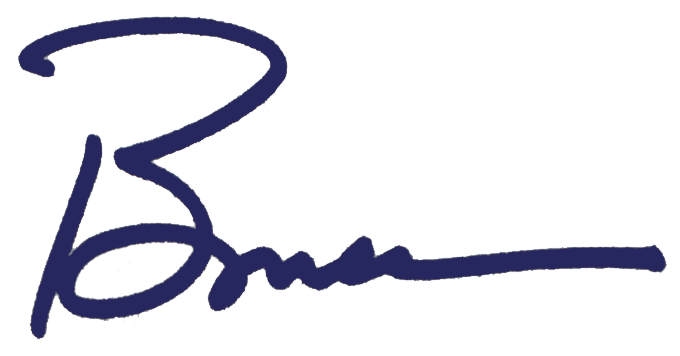 Bruce