A group of Pierce County partners has been working for some time to ensure court-involved people who are dealing with a mental illness can receive the care and treatment they need.
This week, that work was recognized by the Washington state chapter of NAMI (the National Alliance on Mental Illness) with their 2019 Criminal Justice Award.    NAMI, a national advocacy group founded by family members of people diagnosed with mental illness, identifies its mission as being "dedicated to building better lives for the millions of Americans affected by mental illness."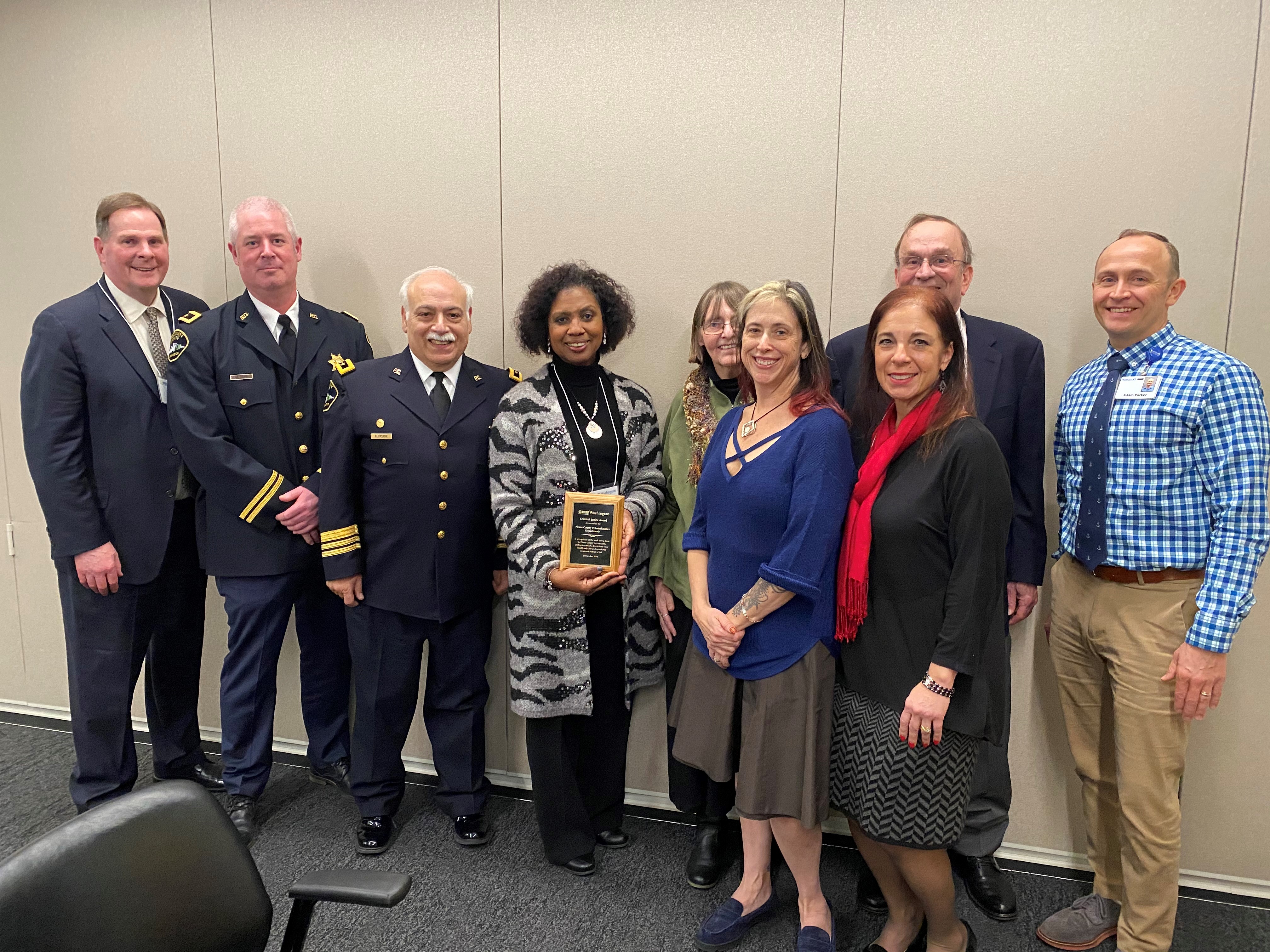 This award recognizes the Sheriff's Department's operations and jail division, Superior Court, District Court, Prosecuting Attorney's Office, Department of Assigned Counsel, Human Services, and their various contracted outside service providers.  The team has been led in this effort by Carol Mitchell, a member of the Executive Team.
The nomination came from NAMI Pierce County member, Bob Winslow, to highlight all the Pierce County departments and contractors involved in the ongoing, systemic work to send those who should and can be diverted into appropriate treatment instead of jail.
I'm extremely proud of our team and their work – which is innovative, compassionate, and smart!
Another group of Pierce County employees has also received validation of their work by a national outside organization. Our Pre-trial Services team has been awarded a five-year grant as a "Research-Action" site.    Chaired by Judge Stanley Rumbaugh and managed by Andrea Kelley, the team will build upon their prior work to reserve jail for those awaiting trial who pose a public safety risk, increase the safety of our community, and reduce disparities based on wealth or race.
Over the next five years the team will develop, test and track the use of a pre-trial assessment to better administer a fair, equitable and safe system of pre-trial services.
Pierce County is one of only five jurisdictions in the nation to be awarded the pre-trial grant, and the results of the research will serve as a model for the rest of the country.  Way to go Pre-trial Services!
Another team in the County has been recognized for their work.  The Medical Examiner's Office recently earned its re-accreditation from the National Association of Medical Examiners.  The rigorous process is the gold standard in that field and reflects the hard work of the group. Great job!
In closing, I am writing this blog from my hotel room in Boston, where I am attending the "Project on County Innovation Forum 2019."
This two-day gathering of 24 elected county executives (called County Judges in Texas, and County Mayors in Florida, Tennessee and Utah) from throughout the country gives us the chance to learn from each other and be challenged by some world-class presentations.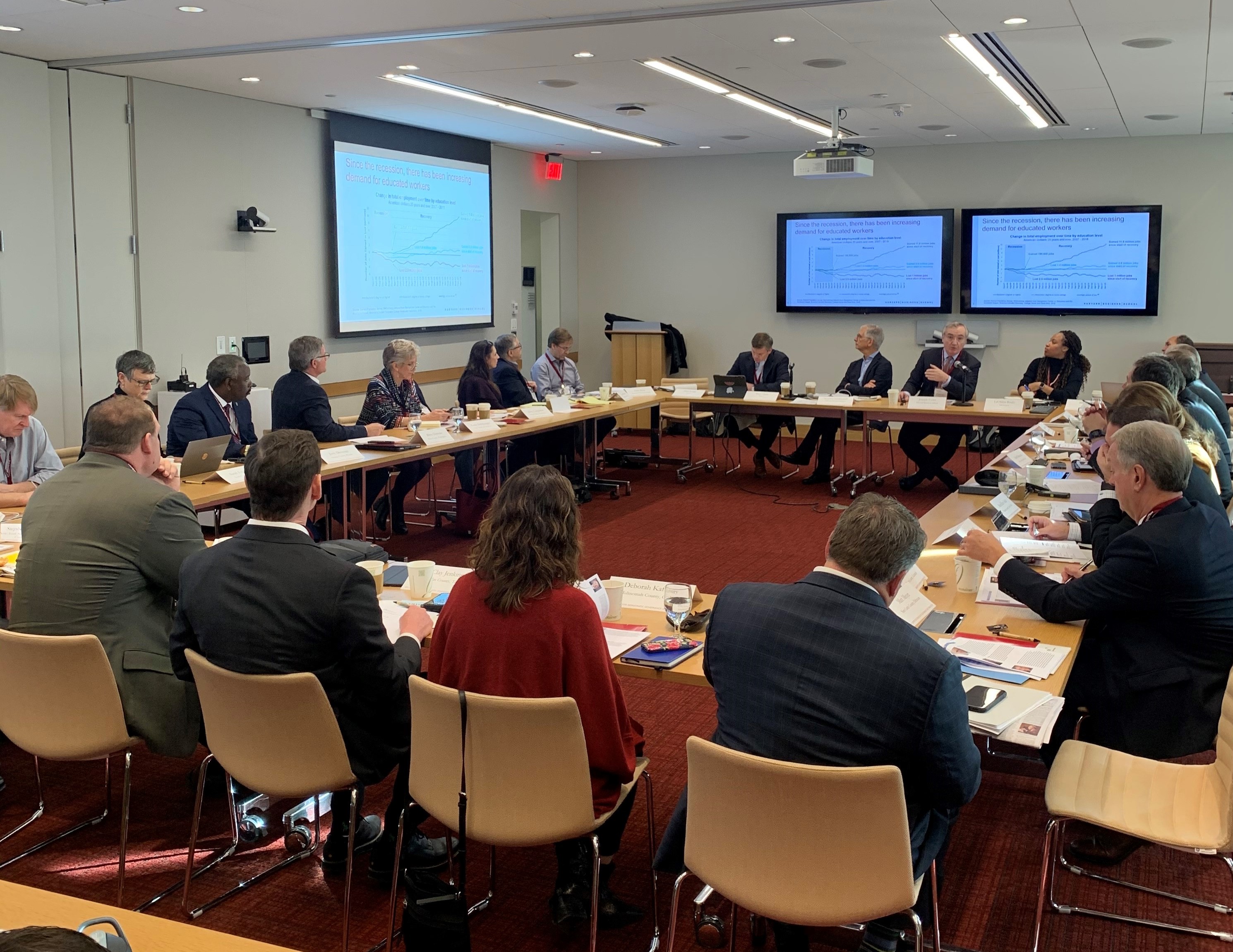 This year's topics included: Climate and Public Health; Workforce and Upskilling; Building Analytics to Support Good Government; and Early Brain Science & Childhood Interventions.
But don't worry, I will be home for the Army-Navy Game.  Go Navy!  Beat Army!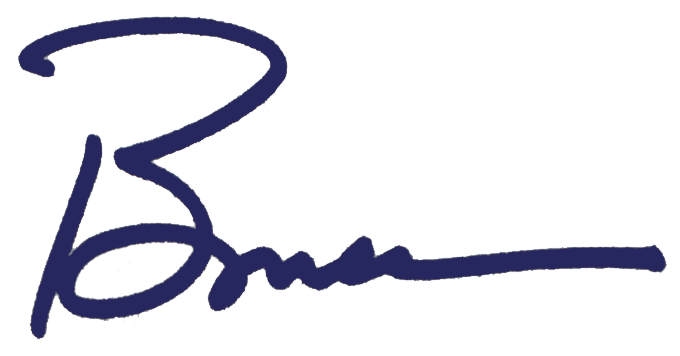 Bruce