As I mentioned in last week's blog, today's edition was going to be about the Point-in-Time count of individuals experiencing homelessness.  And, that was the plan, until this morning I heard a story so powerful that I decided to "stop the presses" to share it with you as soon as possible.
Every three months I meet with directors and their leadership teams to review and discuss their performance to the goals we've laid out in Open Pierce County.  As I hope you already know, we provide the details on each department's performance online and these quarterly meetings give me a chance to discuss accomplishments and identify areas for improvement.  This is part of our commitment to being accountable to our residents.
I was in the middle of one of these meetings this morning with the leaders in Human Services when a letter was read aloud to the Executive team gathered for the review.  It was from Kris Sawyers-Dowling, a Human Services caseworker in the Aging and Disabilities Resources Center (ADRC).  I'll let her give you the details below, but I must admit I was overwhelmed as I listened to Kris recount one elderly couple's transformation.
I was struck by the amazing support and care provided to not only those who require care, but also to the caregivers like John, a devoted husband whose absolute devotion to his wife was killing him.
Here is Kris' note:
When I first met John, a 20-year stoic Army veteran, he was a puddle of tears.  His wife, Mary, was well into her Parkinsonian dementia journey and had become a risk to herself with her impulsive tendencies and falls.  She also had chronic urinary tract infections which caused, in John's words, "an evil spirit to erupt from her body."  John's health was beginning to decline as he was experiencing chronic health issues related to the stress of being her full-time caregiver, and said his doctor told him he either needed to place Mary or he would need placement himself soon.
John had hit his breaking point mentally and physically but was so focused on the vows he had made Mary to take care of her in sickness and in health, that he was hardly sleeping at night.
After allowing John the time he needed to tell his story and recognizing that he was too burnt out to even comprehend the suggestions I was making, I asked him to trust me, to let me take the wheel for a bit to see if I could help.  He gladly agreed.
First, we quickly enrolled him in the Family Caregiver Support Program's respite assistance which provided Mary with 32 hours of in-home care.  He agreed to use some of that respite time to attend a caregiver support group which has been invaluable to him over the years.  "Sometimes, you just have to be able to complain about the Parkinson's to people who just get it."
We also helped him purchase an attachable bidet to the toilet which has almost completely addressed Mary's UTI issues which were the cause of many falls.
After a year of this level of support, I assessed him again and noticed that John viewed his home as Mary's "care facility," not as a home and refuge for himself.  I asked him if we could look at their finances for additional funds for additional support.  We applied for several money saving programs including Pierce County's Property Tax Exemption, the MultiCare Financial Aid program, and a lower cost, but still suitable, Medicare Advantage Plan which opened enough money for him to afford to send her to Adult Day Health two days a week.  He is delighted when she comes home after her "job" at Adult Day Health telling him about all her "duties" and the new people she re-meets each time.  He states the exercise program and socialization there wear her out so she can sleep through the night and have stabilized her balance more, so she is not falling as much.  Plus, he gets the house to himself a couple days a week to have time for himself.
After another year, I assessed him, and I noticed John was seeing himself more and more as Mary's caregiver and less like her husband.  I asked him to trust me again and encouraged him to take Mary to the Memory Care Zoo walks, and while there, I asked him to focus on being present in the moment with Mary, to focus on the loving moments of the morning, and to try to not think about the Parkinson's.  They now go one day per month, and he calls them their "dates."
After being a social worker for over 17 years, I am still amazed at what an actively listening ear, a fresh set of eyes, and community supports can do for our seniors and people with disabilities.  I have personally witnessed John transform over the years from a physically worn-out, emotionally drained, shell-of-a-man back into the strong, confident, loving husband that he wants to be.
I am so thankful every day that Pierce County continues to invest so much in our vulnerable seniors and people with disabilities.  Many times I work with people who move out of our county or State and try to ensure we have a warm hand-off with programs in their new homes, only to find there is no program or case manager to pass them off to; that the services we place great emphasis and pride in are not considered such in other places, causing seniors to flounder on their own and suffer.  I am so very proud to work for the Aging and Disability Resource Center and to serve the Johns and Marys of Pierce County.
Thank you.
-Kris Sawyers-Dowling
Pierce County ADRC
Case Manager
Kris, thank you for everything you've done for John and Mary, and for the many other "Johns and Marys" throughout Pierce County.  The care and support that you and your ADRC colleagues provide to your clients is critically important and sorely needed in our community.  I am proud you are part of the Pierce County family and I'm grateful for your commitment and compassion for our residents.
You can learn more about the ADRC program here.
Thanks for reading,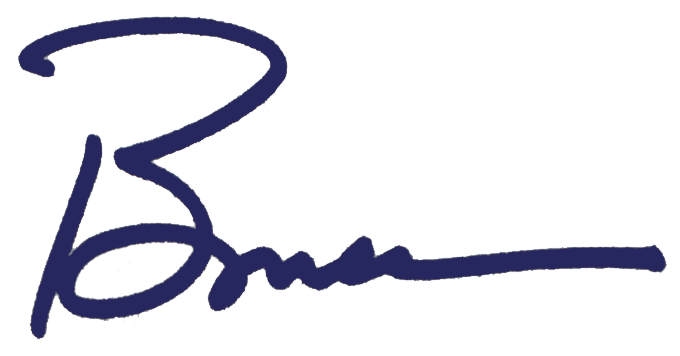 Bruce