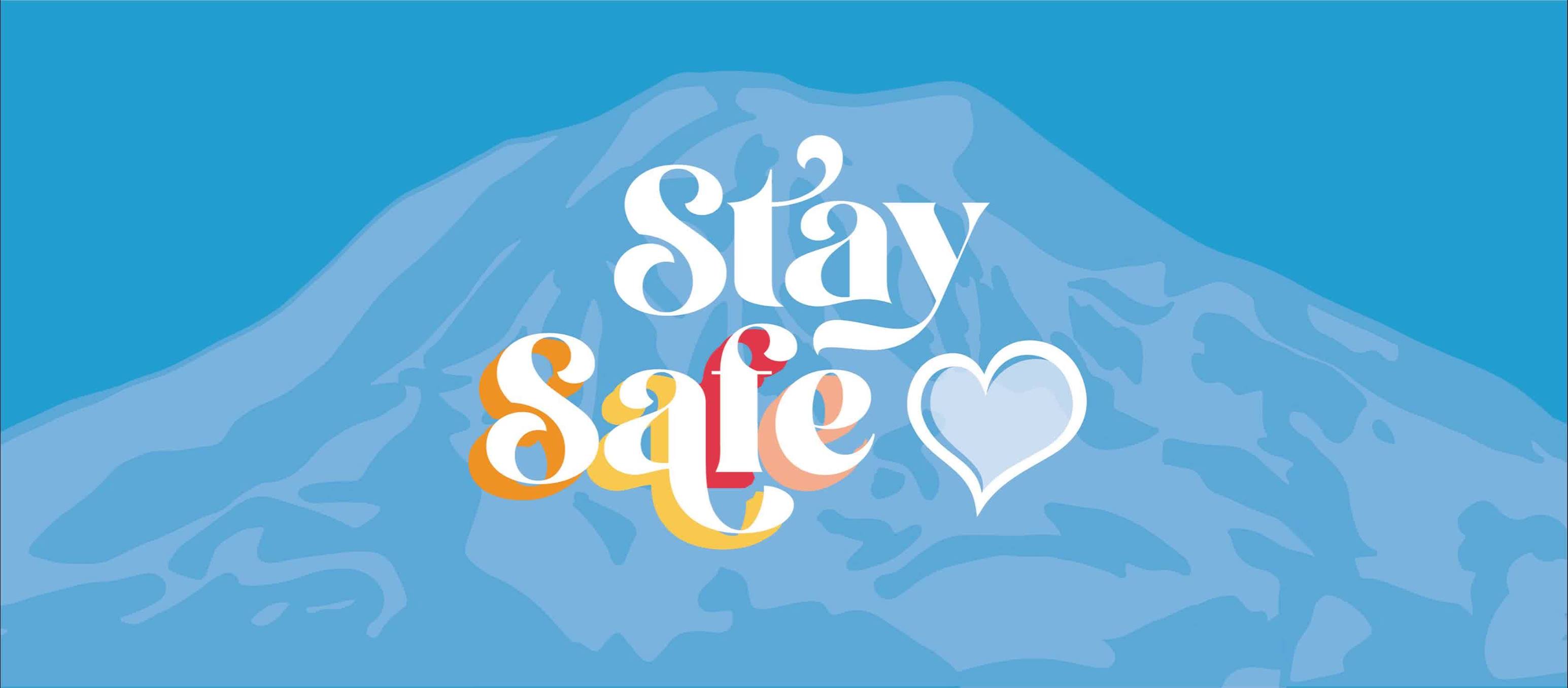 Pierce County received $158 million in federal funds via the CARES Act (Coronavirus Aid, Relief and Economic Security Act).  The law allocated the funds to local governments over 500,000 population, so we were one of only five in Washington State (others were King, Snohomish, Spokane counties and Seattle).   This funding came with three significant restrictions:
Must be spent on COVID-related expenses.
Must not be spent on currently budgeted items – can't replace projected decreases in sales tax.
Must be spent by December 31, 2020.
Beyond that we have significant flexibility.
The challenge is how best to use those funds, very quickly, to respond to the current emergency, prepare for a potential "second wave," and help our community recover.  This presents a critical opportunity and challenge for us – in a world filled with uncertainty and changing dynamics.  We must be focused, flexible, and quick – not characteristics routinely associated with government!
To provide crucial community input and perspective (and in accordance with our Emergency Management Recovery Framework), Council Chair Doug Richardson and I convened a committee of community leaders last week.
Membership of the committee was a challenge unto itself.  We needed diverse perspectives to reflect our diverse county – and all needed to be respected community leaders who could understand the tremendous needs and think strategically.  We also needed to have broad representation, but not too large of a group to be unwieldy.  Catherine Rudolph from the Executive Team helped formulate the roster and I made calls on Tuesday afternoon asking them for a meeting the next day and another on Friday.  I was so thankful that nearly all cleared their schedules for this important work.
My thanks to David Bean, Chairman of the Puyallup Tribe; David Zeeck, former publisher of the Tacoma News Tribune and current member of the University of Washington Board of Regents; Deanna Keller, Port Commissioner; Jane Taylor, Geneva Foundation; Kathi Littmann, Greater Tacoma Community Foundation; Kevin Mullin, Windermere; Lyle Quasim, Community Advocate; Mark Martinez, Pierce County Building & Construction Trades Council AFL-CIO; Mike Tucci, Tucci and Sons; Ron Lucas, Mayor of Steilacoom; and Victoria Woodards, Mayor of Tacoma.
We spent five hours wrestling with the challenge – how do you balance critically important competing priorities of our community?  While $158 million is a lot of funding, it pales in comparison to the needs facing our neighbors.  I am particularly thankful to Gary Robinson, Jody Ferguson, Betty Capestany, Heather Moss, Hugh Taylor, and their teams for supporting the work of the committee.
The committee's final proposal features four areas for investment: public health emergency response ($67M), economic stabilization and recovery ($30M), community response and resilience ($22M) and essential government services ($15M).  The committee also recommended a $24M contingency fund to address needs that have not emerged, yet.
As part of its work, the steering committee discussed "principles" to guide how to evaluate the many needs across the County.  The principles include: a One Pierce County approach, leveraging existing partnerships, moving quickly and flexibly, using an equity and vulnerability lens, and acting with both transparency and impact.
The committee presented our work to the Council in a study session last Monday.  The Council has spent hours this week reviewing, discussing and debating the needs of our County and how best to support our residents.  I anticipate they will take emergency action next Tuesday, May 5.
I appreciate the thoughtful concern that each member of the Council has brought to this work and I look forward to moving swiftly to get the funds out and helping our residents.
Before I close, I want to acknowledge the great work being done by Maura Maye in Human Resources to help all of us adapt and thrive during the pandemic.  She is leading the Wellbeing Challenge and has kept a group of County employees engaged, inspired and grounded as we navigate this stressful time.
Every day she sends her "Challengers" assignments to boost their wellness and prompt healthy actions and thoughts.
This week she asked the Challengers what they have learned over the last few weeks.  Here's what they said: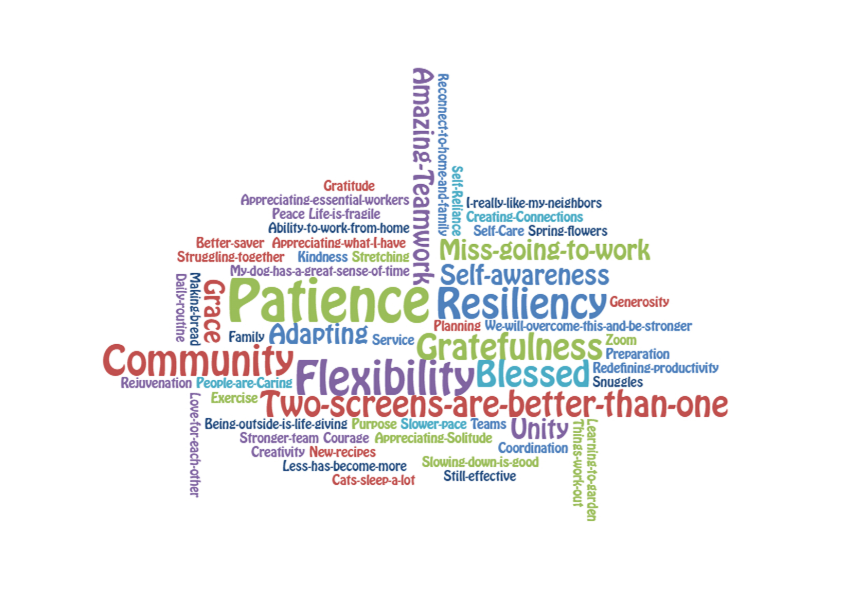 I appreciated seeing their insightful answers and wanted to share them with you for your consideration, too.  Despite the challenges, the last few weeks have been a time of growth and new perspectives.
Take care and stay safe,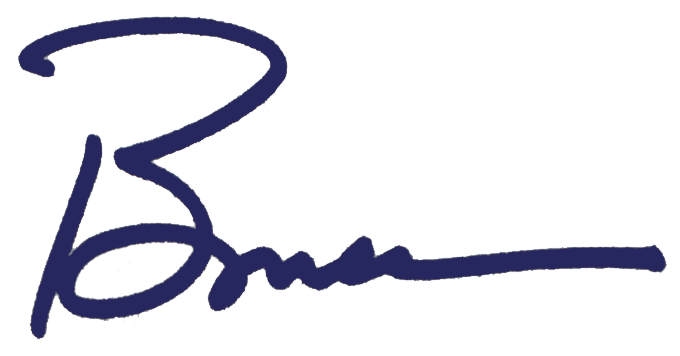 Bruce