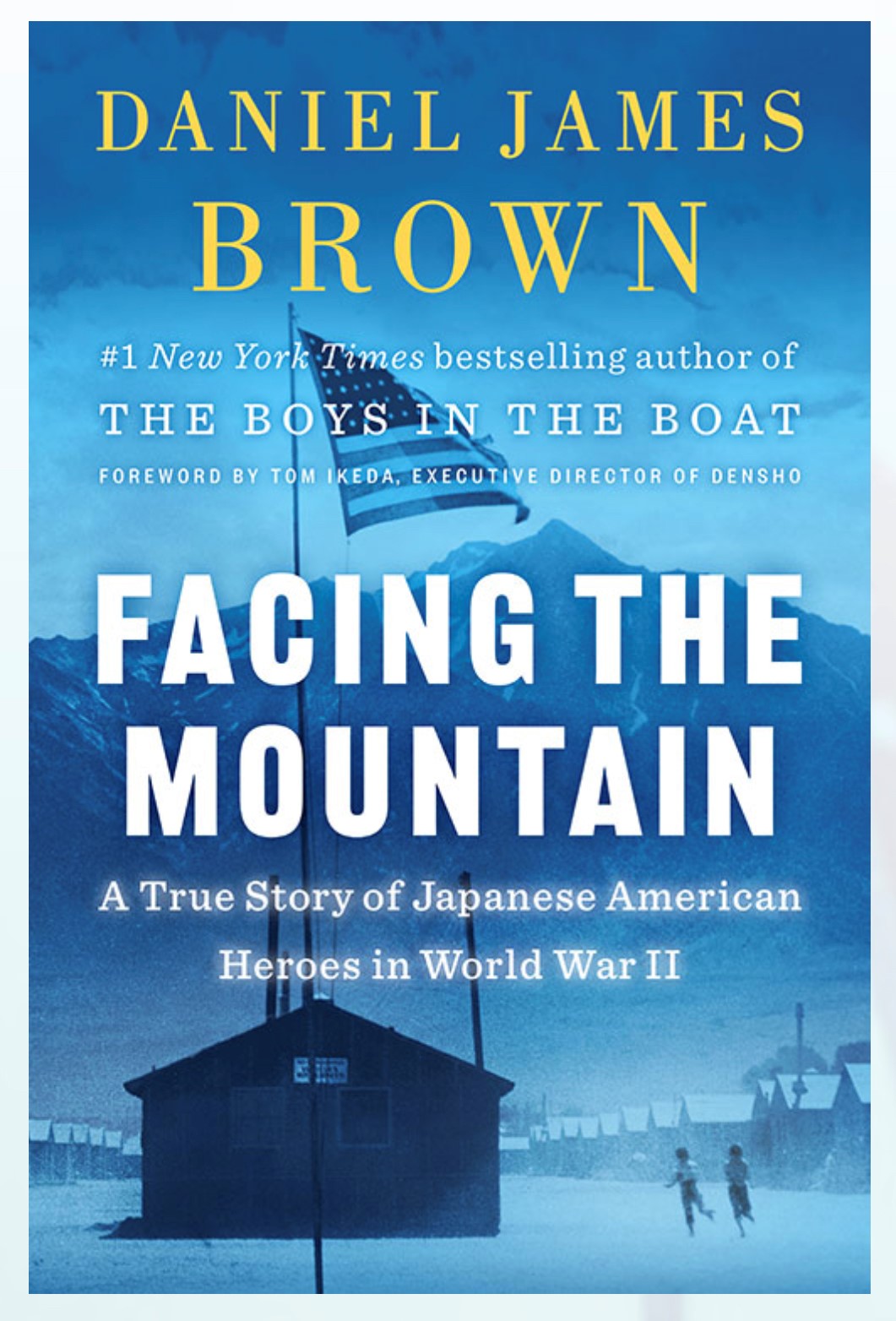 As most of you already know, I love reading.  A good story can take me back in time and educate me.  A great story can also broaden my understanding and change my perspective.  Bestselling author Daniel James Brown is a gifted storyteller who can bring people of the past to life – sharing their experiences, challenges, and reactions in incredible detail and complexity – yet keep you riveted throughout.  His book about the UW crew team that won the 1936 Olympic Gold Medal at the Berlin Games in Nazi Germany  was masterful.
So, when Brown released "Facing the Mountain: A True Story of Japanese American Heroes in World War II,"  it became my summer vacation book to read!
And it exceeded my expectations!
Brown follows several young Japanese American men from their hometowns in Hawai'i, California, Washington and Montana on December 7, 1941, through internment/incarceration camps, to boot camp in Mississippi, to brutal battlefields in Italy and Germany.  Brown also shares about their families and their sacrifices, most of whom were forcibly relocated to "camps" far from their homes to desolate locations for most of World War II, under President Franklin Roosevelt's infamous Executive Order 9066.
These young men became part of the segregated Japanese American 442nd Regimental Combat Team (RCT), who served with tremendous honor and distinction.  They became the most highly decorated unit of the war, including 21 Medals of Honor.
The book is not about strategy or tactics, it is a close and personal story of young soldiers and two chaplains doing their duty in the face of incredible physical and emotional adversity.  Their combined actions are legendary, including being named honorary Texans by Governor John Connally in 1963, in recognition of their rescue of the Texas "Lost Battalion" in the Vosges Mountains.
One key character in the story is Gordon Hirabayashi.  Gordon stood up to the wrongful and discriminatory relocation/internment/incarceration from the beginning. He challenged the legality and insisted on his constitutional rights.  He was tried, jailed, released, tried again, imprisoned and released.  Throughout it all he was peaceful – forcing our government and legal system to confront its own racist actions.
I have thought a lot about the book since I finished reading it.  Although I have a lot of background with both the incarceration of Japanese Americans during World War II (both from my family in Fife and my hometown in Puyallup) and the 442nd RCT, this book's detailed and deeply personal look at the experiences of  the people profiled was very powerful for me.  And, it was educational and challenging.
Here are a few of the key things that I took away:
The experience of Japanese Americans was very different depending upon where they lived at the start of World War II. In 1941, 30% of Hawai'i's population was of Japanese ancestry, and they did not see mass relocation and incarceration. Neither did the young man from Montana.  The 100,000 Japanese Americans who were forcibly removed from their home and businesses were predominantly from the West Coast.  Yet, all Japanese Americans, including when they were serving in the military, were subject to ugly discrimination based solely on their race during, and even after, World War II.
The background of the veterans of the 442nd RCT significantly contributed to their success on the battlefield, even in the face of horrific conditions. In the epilogue, Brown makes the following observation about the members of the 442nd, "On Monte Folgorito, in the Vosges forest, among the hills of Tuscany, at Monte Cassino, time and again they selflessly offered up their best selves.  And the selves they offered up – the lives they put on the line – grew from both American and Japanese roots."
Despite their incredible sacrifice and heroism, many of these veterans returned to the United States to face significant racism based on their Japanese heritage. This was very challenging to read and I know it was not limited to Japanese Americans.  For me, those who serve and are willing to sacrifice their lives to defend our nation, values, and way of life deserve the highest esteem and honor by everyone in our country.  So, to see these heroes return and be dishonored due to their race was repugnant. This discrimination included restrictions on housing.  Brown made it local by pointing out, "In Seattle, roughly thirty families with no other options crammed into a Japanese-language school in the International District…"
On June 21, 2000, when President Clinton was recognizing some surviving veterans of the 442nd RCT, he said, "Rarely has a nation been so well served by a people it has so ill served."
I agree and strongly recommend the book to you.
Do you have any good summer reads I should consider for August?
Thanks for reading,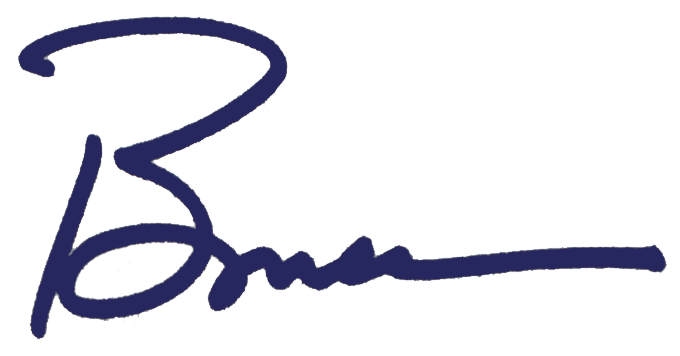 Bruce