One of the best parts of this past week was meeting with the chairs of the four new employee resource groups (ERGs) that launch today!
If you haven't heard the term before, an ERG is an employee led, self-directed, voluntary group that offers employees an opportunity to network, develop their careers and help us attract new employees.
ERGs offer people with similar interests or backgrounds the chance to meet on their own time to provide support, encouragement, allyship and some fun.  Currently, we have ERGs serving the LGBTQ+, Black/African-American, Hispanic/Latine, and Veteran employees.
Along with Raul Leal-Trujillo of Human Resources, I met this week with the chairs of the four ERGs: Anika Moran (Human Services), Aaron Copado (PPW), Matt Milenkovic (Human Resources) and Eric Brown (PPW).
They welcome everyone who is interested to join their groups.  Each of the chairs has their own reason for taking on these leadership roles but they all see opportunities to support our current employees and to help with recruiting and onboarding new ones.  I was particularly excited that they also see these groups as opportunities to develop leaders within the County!
As a veteran myself, I identified with Matt's comments as he described how the Veterans ERG will support employees. After 23 years serving in the Army, he knows the challenge of transitioning out of the military. The military culture is strong, including being told what to wear, where and how to work, and many times even where to live. Leaving that very structured environment to enter civilian life can leave someone feeling unmoored (Yes, I'm intentionally using a nautical reference!).  Offering support and encouragement to others who have been in those boots is a fantastic way to build a supportive and positive work environment.
Importantly, the ERGs will not participate in political or partisan activities, nor will they advocate for any particular religious group or issue.
The ERG website has more information, including how you can sign up.
In addition to ERGs, we now have what's called a "Wellness Group" for cyclists.  Bill Brewster from the Assessor-Treasurer's Office is the chair and his group plans to promote bicycling as an affordable and healthy mode of transportation, including commuting for Pierce County employees. The group plans to host seasonal group rides, continue Bike Month in May, improve communication, and participate in Earth Week events.
I'm grateful to Raul for getting the ERGs and Wellness Groups started and I'm especially thankful that Anika, Matt, Aaron, Eric and Bill are willing to be trailblazing chairs.  Are there other ERGs or Wellness Groups that you'd like to start?  How about one for working parents? Or disabled employees? Or for runners?  If so, Raul would love to hear from you!
Thanks for reading, and have a great long weekend,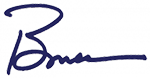 Bruce