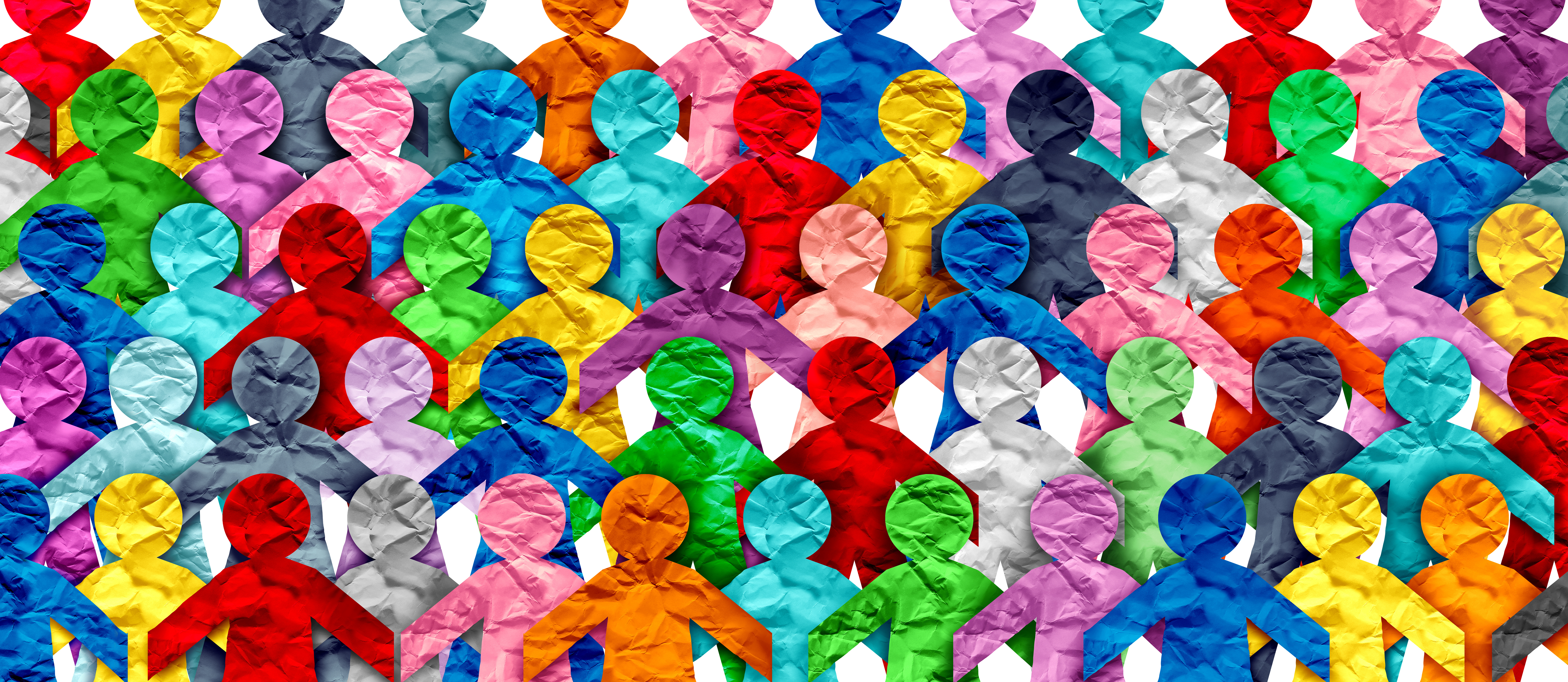 I've previously mentioned in the blog that one of the highlights of my week is attending the Monday New Employee Orientation.  Meeting our newest colleagues is inspiring!
I always enjoy the comments and perspectives of people who have chosen to contribute to our work, and this week's conversation did not disappoint.
In this week's call we had folks with ties to the Stadium District, Spanaway, Saipan and Saudi Arabia, among many other places.  Their previous work experience ranged from consulting engineering to immigration law, from Costco to teaching in Hawaii, and from a mental health crisis responder to caring for our most challenged children. This exceptional group of new colleagues are working throughout the County, from the Sewer Division to Environmental Education, from the Clerk's Office to IT, from Aging & Disability Resources to a new District Court Commissioner.  I am so encouraged to see the folks who are joining our team!
The window I get into who works at the County is valuable and it never fails to broaden my perspective. And, put simply, that's what our efforts around diversity, equity and inclusion are all about. Getting different ways of looking at things while giving each of us the opportunity to contribute and participate –  because it helps us serve our community more effectively!
We recently published our third annual diversity, equity and inclusion report to outline our goals, track our progress and inform our residents.  You can read the full report here.  You can also read a one-page summary.
For those of you who like numbers, here are a few: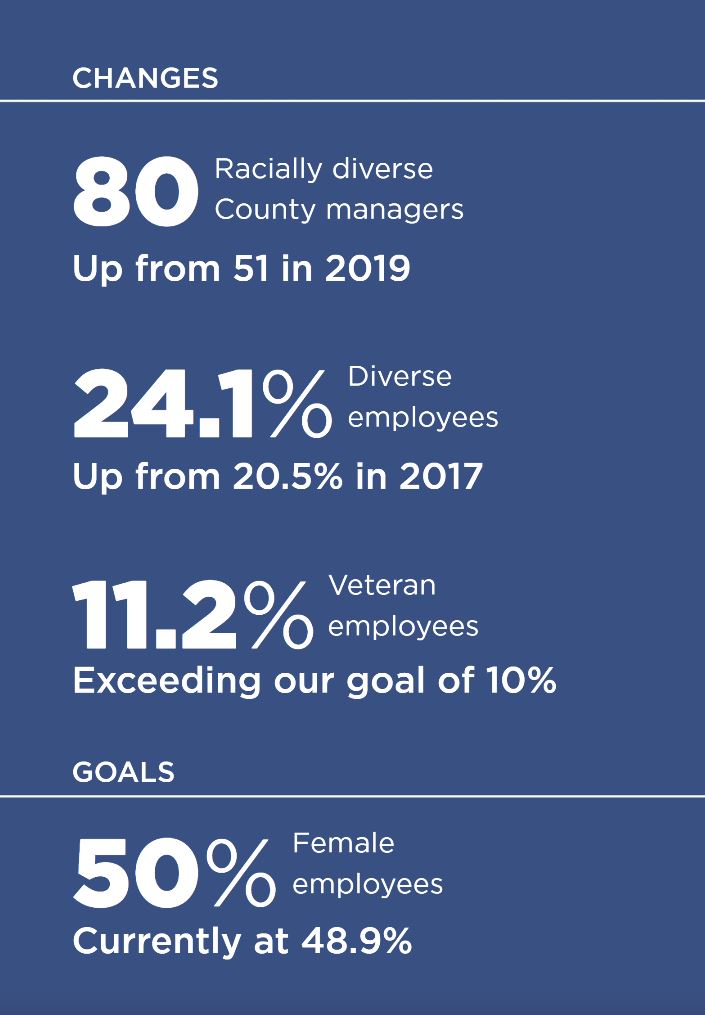 The report doesn't just simply report numbers and graphs – although it is gratifying to see us reaching our goals – it also focuses on learning more about the people doing the work to serve all our residents.  It is more than just who we are as a County team, but it also reflects how our work is building a brighter future for our community.
As I close, I want to share another important perspective with you. That is, the voice and words of someone whose mother went missing several years ago. It's never easy to lose a parent, of course, but it's especially traumatic when they vanish.  For some, there are no answers or closure.  I can't imagine the pain.
As we continue raising awareness about the plight of missing and murdered Indigenous people this month, I ask you to listen to Carolyn DeFord of the Puyallup Tribe of Indians and hear her story.  It is critically important for all of us.
Thanks for reading and be sure to use your sunscreen this weekend!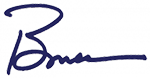 Bruce