***UPDATE***
PCFIT Press release gives more details on the incident.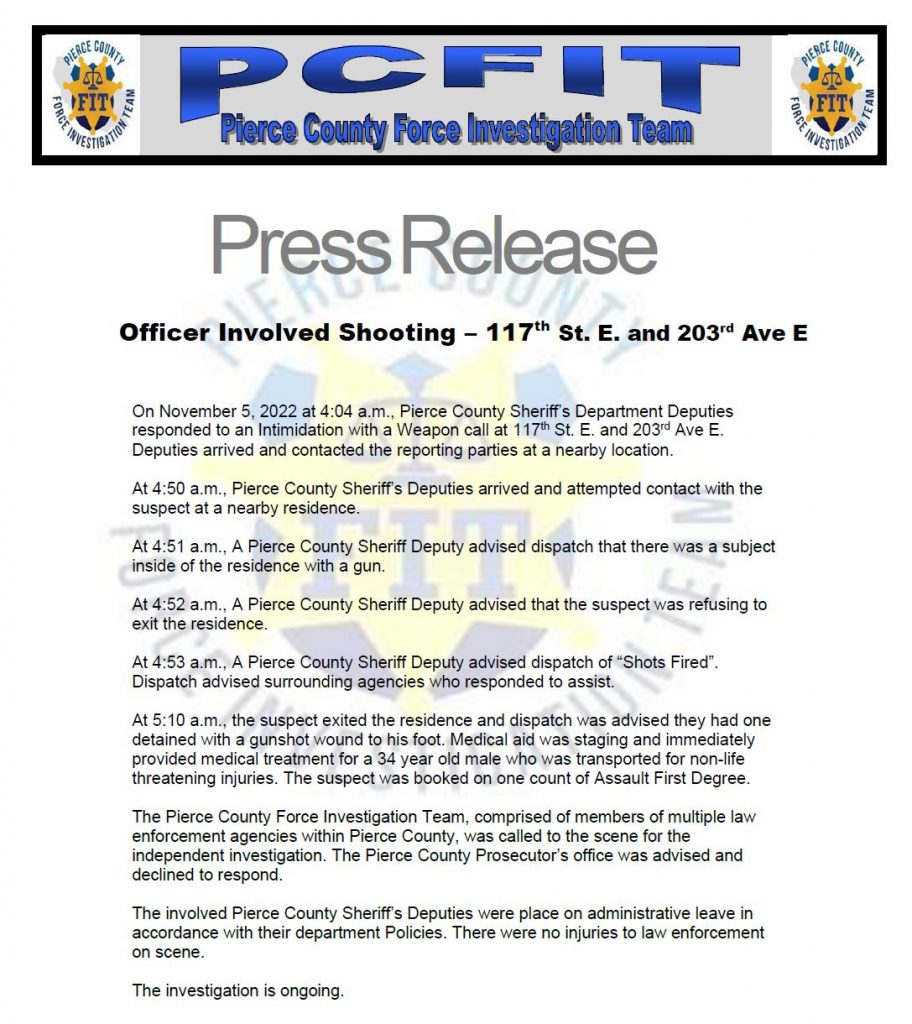 ***ORIGINAL POST***
At around 04:50 am, on Saturday November 5th, deputies were contacting a suspect in an intimidation with a weapon incident at 117th St E and 203rd Ave E. After being on scene for a few minutes deputies called out shots fired. No deputies were injured.
The suspect surrendered a few minutes later and was transported to the hospital. The suspect was treated for minor injuries. The Pierce County Force Investigation Team will be handling the investigation and will provide future updates on this incident.