I've spent a good part of this week going over the responses many of you provided to last week's blog survey. I was surprised and pleased at how seriously you took the invitation to comment!
There were several common themes.  You shared your concerns about homelessness, opioids and public safety.  You also talked about the lack of resources for behavioral health support – both mental health care and substance abuse treatment.
"I believe that there are two interconnected problems: homelessness and the opioid epidemic. Together these things are causing blight, overtaxing our mental health and law enforcement systems and diminishing the quality of life for all they touch."
Well said! To that end, you had suggestions for how to address the devastating opioid crisis. To get a personal look at the terrifying journey some of our residents (and their families) are traveling, I suggest you read the powerful profile in Friday's Tacoma News Tribune:
http://www.thenewstribune.com/news/local/news-columns-blogs/matt-driscoll/article196749979.html
A number of you talked about managing growth across the County as more people move here. Some of you talked about the need for family-wage jobs right here in Pierce County – music to my ears!
As several of you mentioned, there are no easy answers or quick fixes for the challenges we face. Some of you "threw in the towel" with a simple "I don't know how to solve this."  I get that some of the issues facing us seem impossible to crack, but I was heartened to see some tangible ideas.
"If we want large businesses to bring jobs here, we MUST provide robust broadband connectivity to the entire county. We MUST improve/increase our transportation corridors into the neighborhoods (i.e. South Hill)."
I agree completely!
Some of you suggested re-purposing vacant buildings for temporary homeless shelters. Others were advocates for hiring more deputies, addressing juvenile detention in Remann Hall, expanding our successful Mobile Community Intervention Response Team program, and enhancing environmental protections.
What about our internal operations? You had lots to say about ways to improve how we do the people's work.
I heard loud and clear that you would prefer us being together in more updated buildings. You are welcome to cheer us on as we tear down the Hess Building later this year! Our colleagues in HR Training are moving to the Tacoma Mall Office Building before we do so, though. We will keep working to consolidate, upgrade and bring greater efficiency to our work spaces.
Some of you raised concerns about how decisions are made and questioned if we could push greater authority to "lower" management positions.  I'm all for streamlining and speeding up our work. Thanks for those suggestions.
One of you offered a broad comment: "Keep improving on everything that we do."  Good goal!  Another suggested "more robust internal training opportunities for staff, especially for supervisory skills training."  Thanks for that.
I appreciated your call for a stronger voice and more leadership on a regional basis. Many issues of concern to our community require a broader, more collaborative and integrated approach, and I echo the expectation that the needs of Pierce County residents be heard up and down the I-5 corridor.
I heard requests for more and better communication among departments and from leadership to our colleagues.  We will definitely work on this. Thanks, by the way, to those of you who gave this blog a nice shout-out!  I appreciate it!
Another frequent comment was a desire to allow telecommuting and flexible work schedules.  ("4x10s!") People mentioned that benefits include lessening traffic at peak commute times, potentially expanding our hours of operation to allow for evening service hours for our residents who work during the day, and more positive outcomes for employees with young families.  All good ideas worthy of consideration.
One of my favorite comments was: "Play nice in the sandbox."  I couldn't agree more!
Thanks to all of you who offered your candid, thoughtful feedback.  I look forward to sharing how some of your ideas are implemented.
Lastly, I want to thank Ray Clark in Planning and Public Works for taking the time to fill out the survey.  I selected his name at random, and I look forward to our upcoming lunch!  By the way, my apologies to whomever wrote "I don't think I have enough characters in the response box. I guess we will have to talk about it over lunch."  There's always next time!
Before I close, I am delighted to share an excerpt from an Anderson Island resident who met with Planning and Public Works to discuss the replacement of a boat ramp:
"Thank Pierce County so much for taking the time to meet with us in Gig Harbor today. I feel we gained a lot of insight to assist (us) in selecting the materials to replace our Boat Ramp.
I lived in King County for a great part of my life and I can tell you Pierce County Workers, and our County Government are the Real Professionals who work with the Public and not against them.
Pierce County Workers and the Government are more like Friends, you don't get that anywhere else. We all Love what you do for us."
I love what you do for our community, too.
Let's hope we start to see a break from all of this rain.  I'm just about ready to build an ark!
Thanks for reading,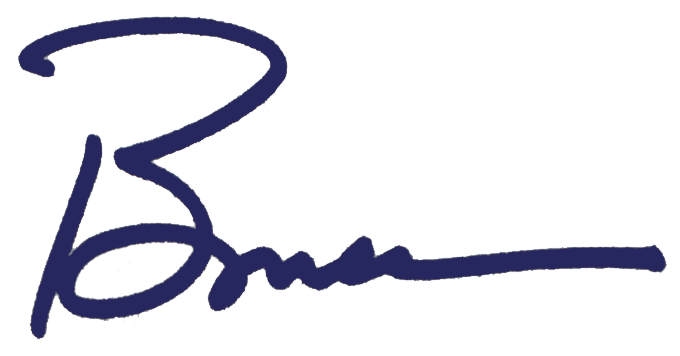 Bruce