The Sheriff tweeted out his congratulations for the 22 members of the Department who retired in 2018.  Shockingly, the combined service to the people of Pierce County came to a total of 523 years!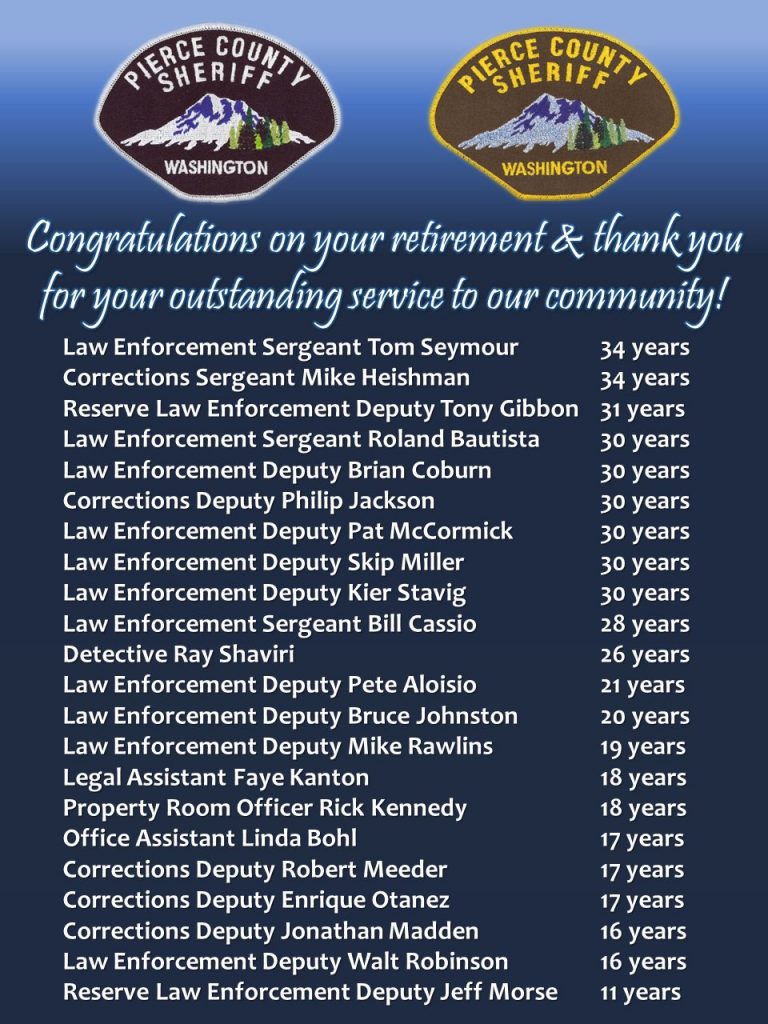 If you added that to the retirees from the rest of the County family, I know it would top 1,500 years of service.  Mind-blowing!
Sometimes it is hard to think we can survive such a loss of experience.  Fortunately, we have others who are stepping up to start their service with the County as well!
On Wednesday, the Council officially welcomed new members Dave Morrell and Marty Campbell.  Thursday afternoon, our new Prosecutor, Mary Robnett, took the oath of office in a packed Court Room 100.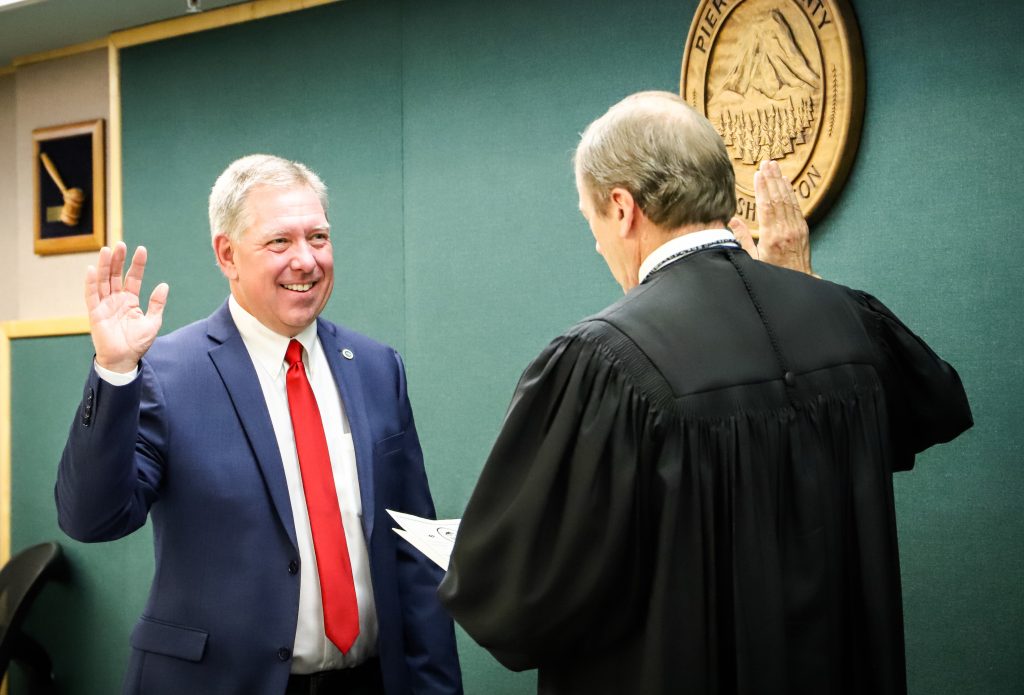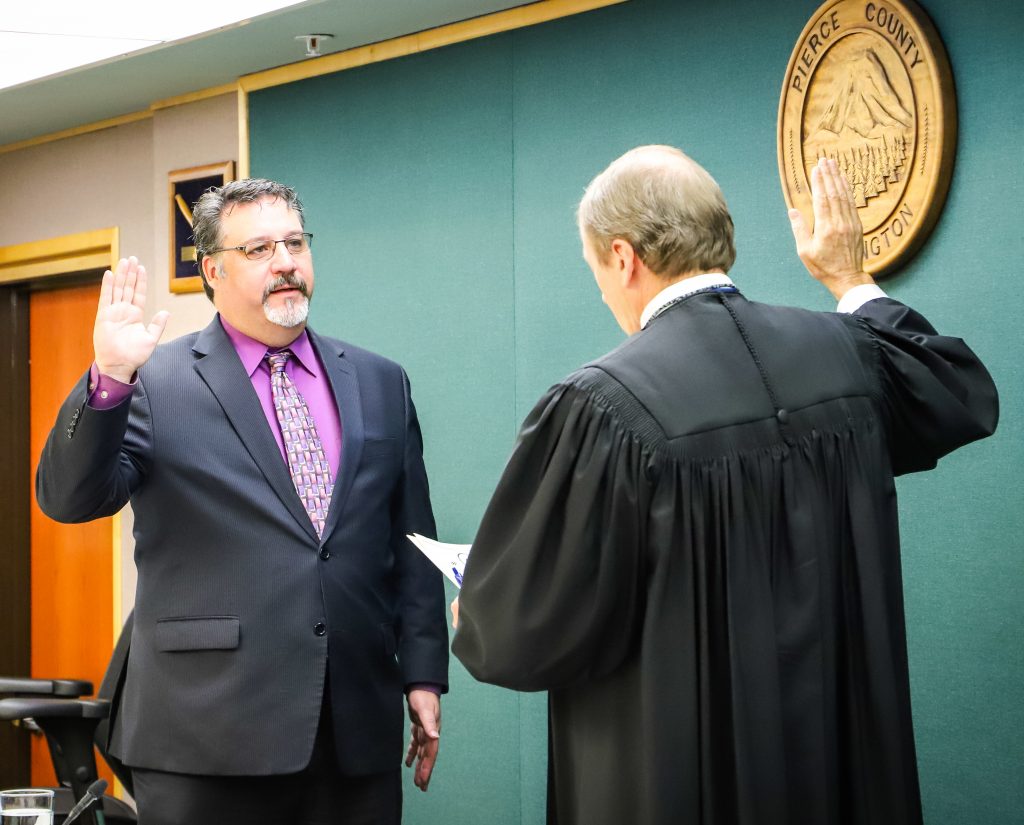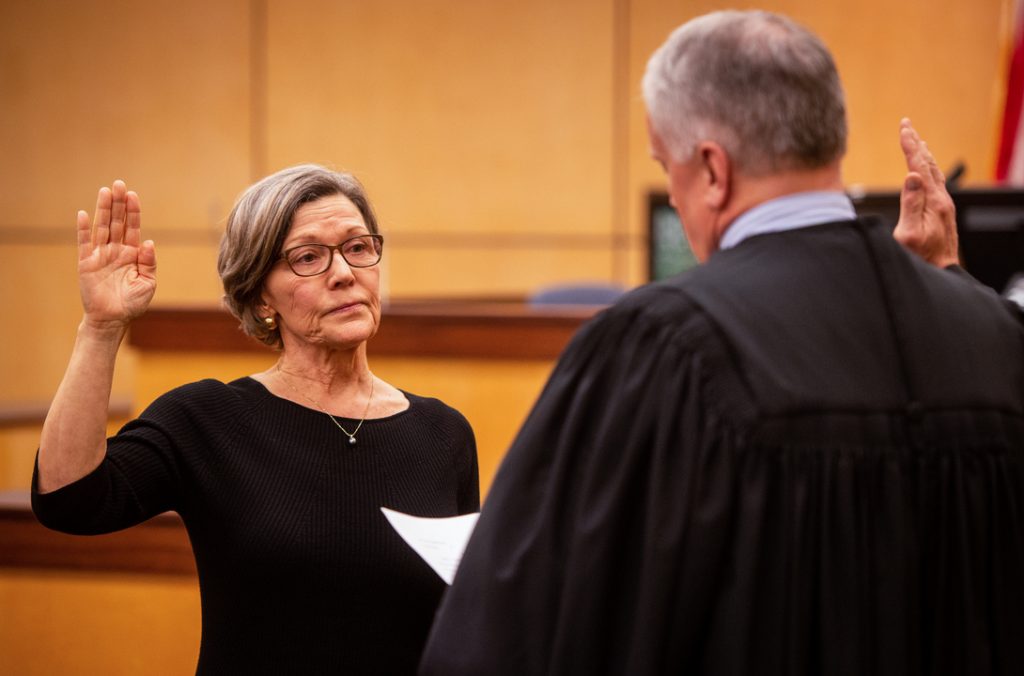 Every place I turn, we have new County employees starting – and the 7th Floor is no different.  This week we welcomed Maia Espinoza as our new Director of Constituent Services and Patricia Berge as our new Executive Office Assistant.  Both bring a wealth of experience, energy, and enthusiasm to these positions and new perspectives to our Executive Team.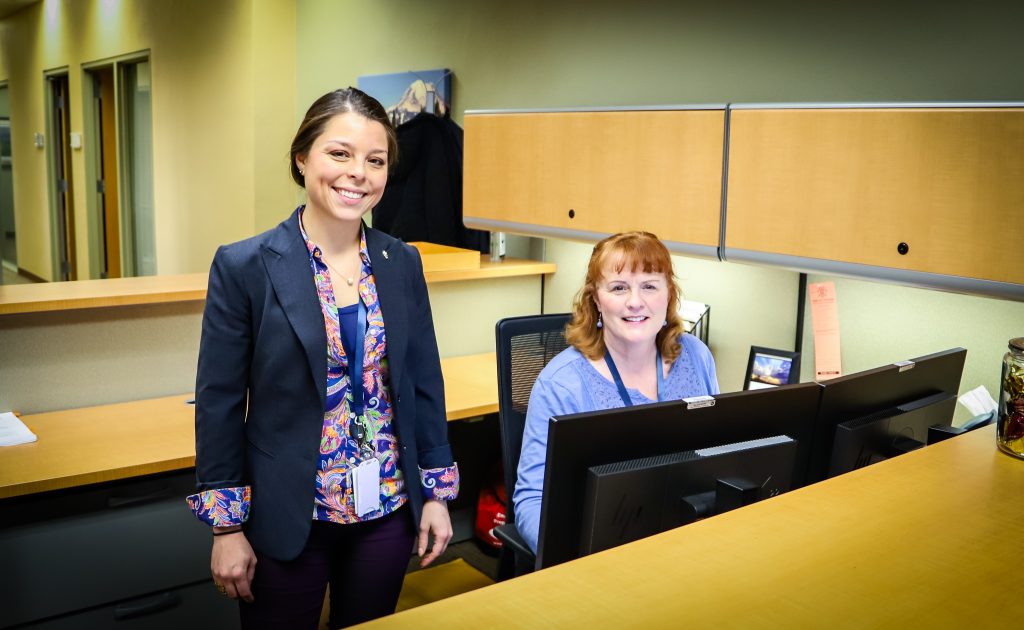 Welcome aboard Dave, Marty, Mary, Maia, Patricia and all the other new employees for 2019.  We have a lot of challenges ahead and important work to do!
Bruce