When the public speaks, all of us in government should listen carefully. We are public servants who owe our greatest respect to our fellow citizens and taxpayers.
Last Tuesday the public we serve spoke loudly and clearly when they voted to approve Initiative 976, which reduces the cost of car tabs. In Pierce County, it was approved by nearly two-thirds of the voters and, remarkably, was passing in the vast majority of precincts in Pierce County (see below). The statewide measure also passed in nearly every county in Washington, except for King, Thurston, and four other counties.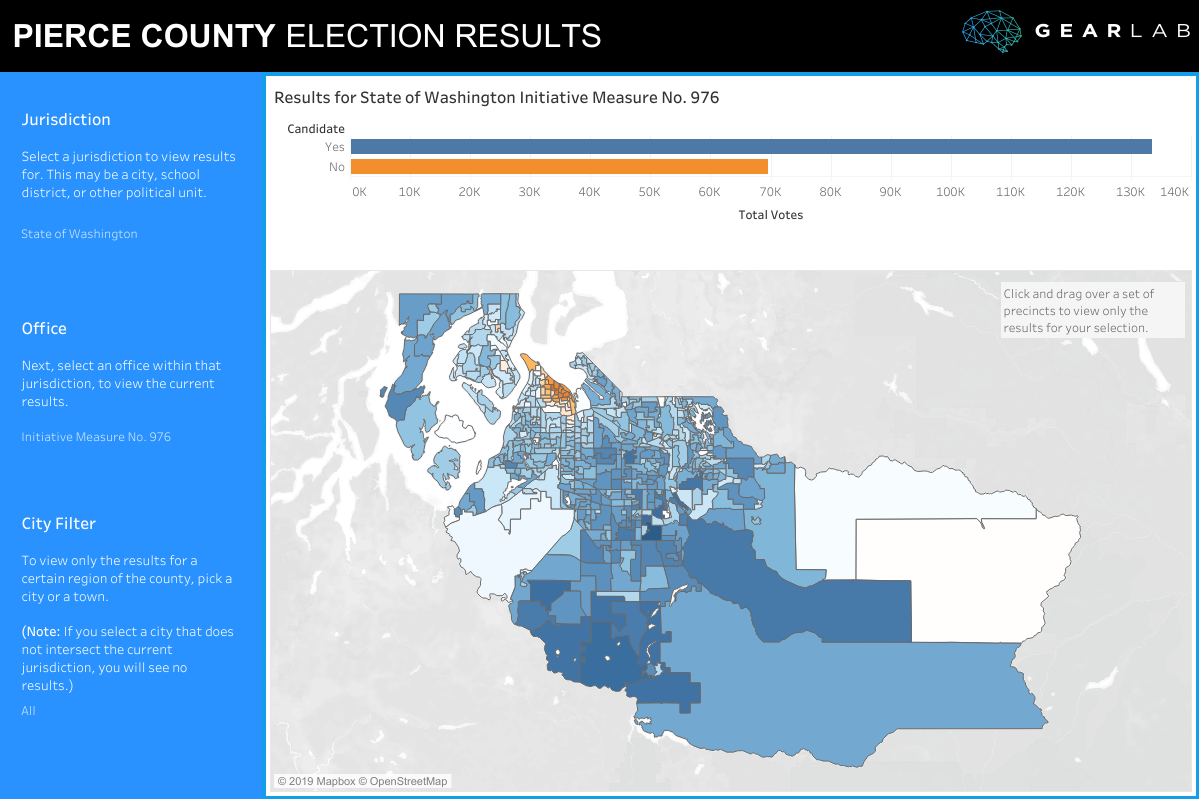 Before the election, King 5 reporter Drew Mikkelsen asked me if I was going to vote for the initiative. I said "yes" because I'm frustrated that folks at Sound Transit and in Olympia haven't fixed the unfair car tab schedule. I said I wanted to send a message. Drew interviewed me again the day after the election, which led to several news stories about the unusual situation of a Sound Transit Board Member (me) voting for car tab relief.
It is unusual, although I wish it wasn't. Representing Pierce County frequently puts me "out of step" with many on the Sound Transit Board, particularly the majority who represent Seattle and King County. I have repeatedly talked about how frustrating it is for Pierce County residents to pay the inflated Sound Transit car tab fees when many have not felt improved transit service. Being on the end of the light rail line has our residents paying for years before it finally reaches Tacoma.
For three years, I—and many others—have advocated that Sound Transit and the Legislature correct the car valuation schedule to better reflect the actual value of vehicles. Unfortunately, they didn't listen. And I'm concerned that even after the voters spoke through I-976, they still won't listen.
I say that because Seattle and King County have already filed a lawsuit to overturn I-976, and I expect Sound Transit will do the same. A motion to file suit against the voters will likely come up at the next Sound Transit Board meeting on November 21. The voters of Pierce County have given me my "marching orders," and I plan to oppose it. I do not expect to prevail.
In the meantime, our Auditor and her team are working to reconcile how to administer the new fee structure by the December 5 effective date. I would like to give a big "shout out" to those in our Auditor's Office. Not only did they just deliver on the election, but they also have borne the brunt of our residents' frustration when paying their car tabs.
I tell you all of this to highlight the importance that we in Pierce County government listen to the public and respect their perspectives. This doesn't mean we will never do something unpopular or upset someone, but it does mean that we should always approach our work with an attitude of humility and service—not an attitude of "if only you were as smart as me you would agree."
The ballot box is our community's chance to tell us who they want us to work with and what resources we have to do that work. From that point on, our responsibility is to do the absolute best we can with what and who they provided.
For example, even with the reduction in car tabs we still have a responsibility to improve mobility and infrastructure in the region. I championed the completion of SR 167 during my time in the Legislature and continue to do so as County Executive. And, just yesterday I spent a large chunk of my day working with key partners on the final leg of our effort to extend Canyon Road from Frederickson to the Port. Neither of these projects are funded by car tabs and both improve connectivity, decrease congestion, and move freight more effectively.
Trails are also key to our connectivity and health – and we are working to expand them further.  This week I have been in discussions with the Council on both the Flume Trail and the Roy-Yelm Trail. And, from my seat on the Pierce Transit Board, we are continually working to find ways to expand options for our residents.
More fundamentally, though, we have to work on policy solutions to remedy the jobs/housing imbalance in the region. Instead of trying to move people from where they live in Pierce County to their jobs in Seattle, let's move the jobs closer to where the people live. We must work tirelessly to bring more family wage jobs to Pierce County, and I'm encouraged that this is starting to catch hold!
I'm basically an optimistic person and, when faced with diverse perspectives and opinions, I strive to find a solution that moves everyone forward. I think that's true of most of us here at Pierce County. I don't know what the path forward looks like for Sound Transit, but I am committed to representing the hopes and concerns of the people we all serve.
Thanks for reading,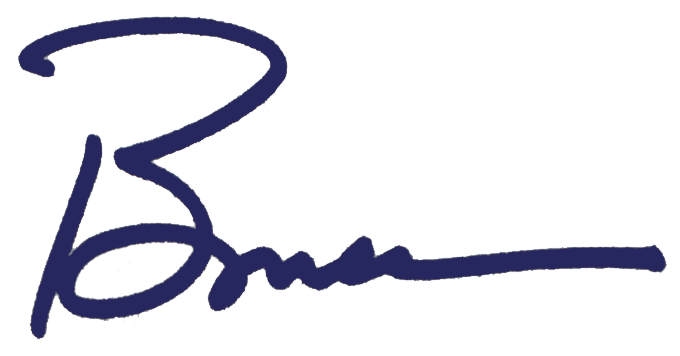 Bruce