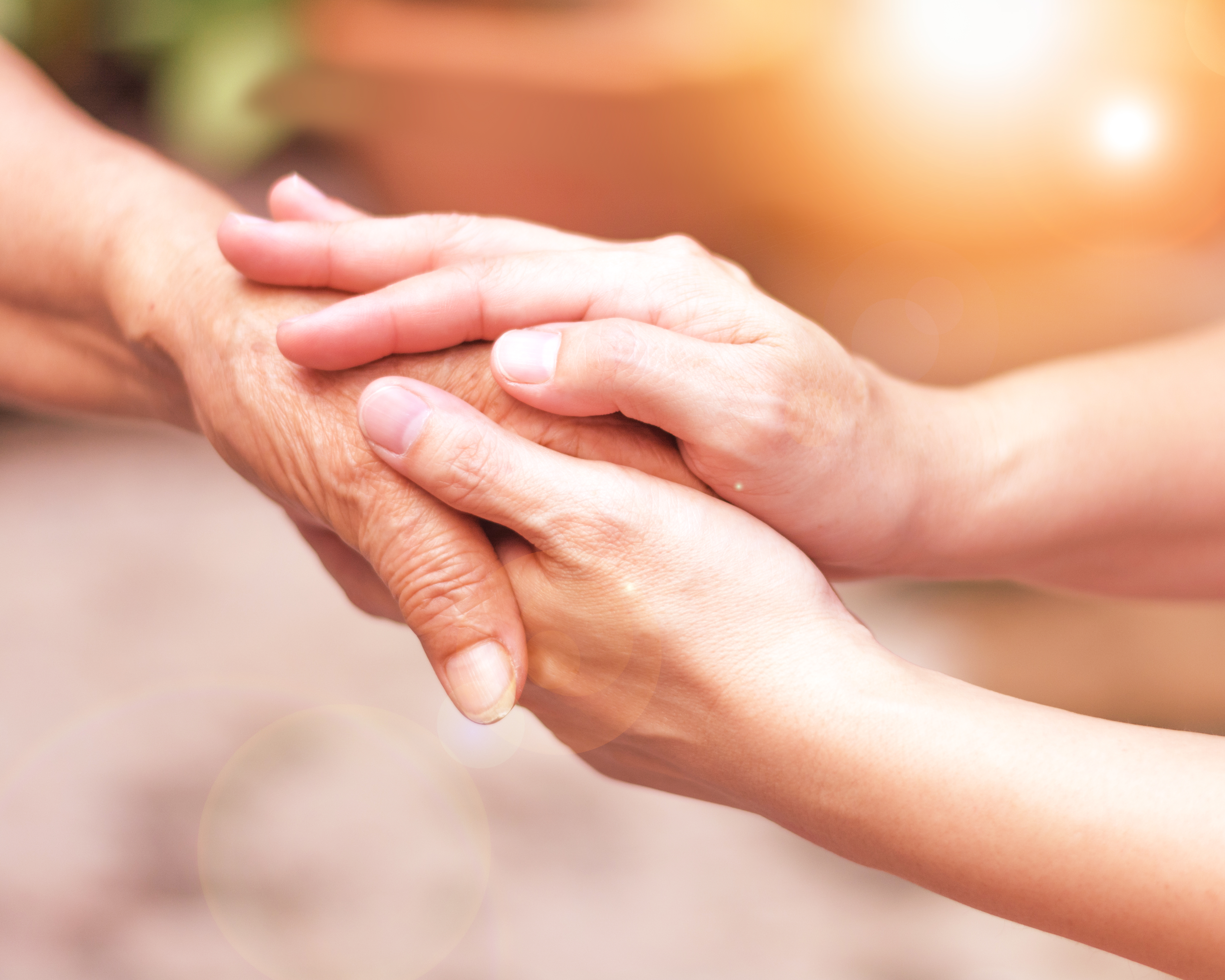 The name Puyallup can mean "generous people" and the phrase definitely reflects the history and character of the Puyallup Tribe of Indians.  It is also a quality I see in many of my neighbors in my hometown of Puyallup.
But that quality of generosity extends throughout Pierce County, as I was reminded poignantly this week. This letter showed up on my desk recently with a check for $200.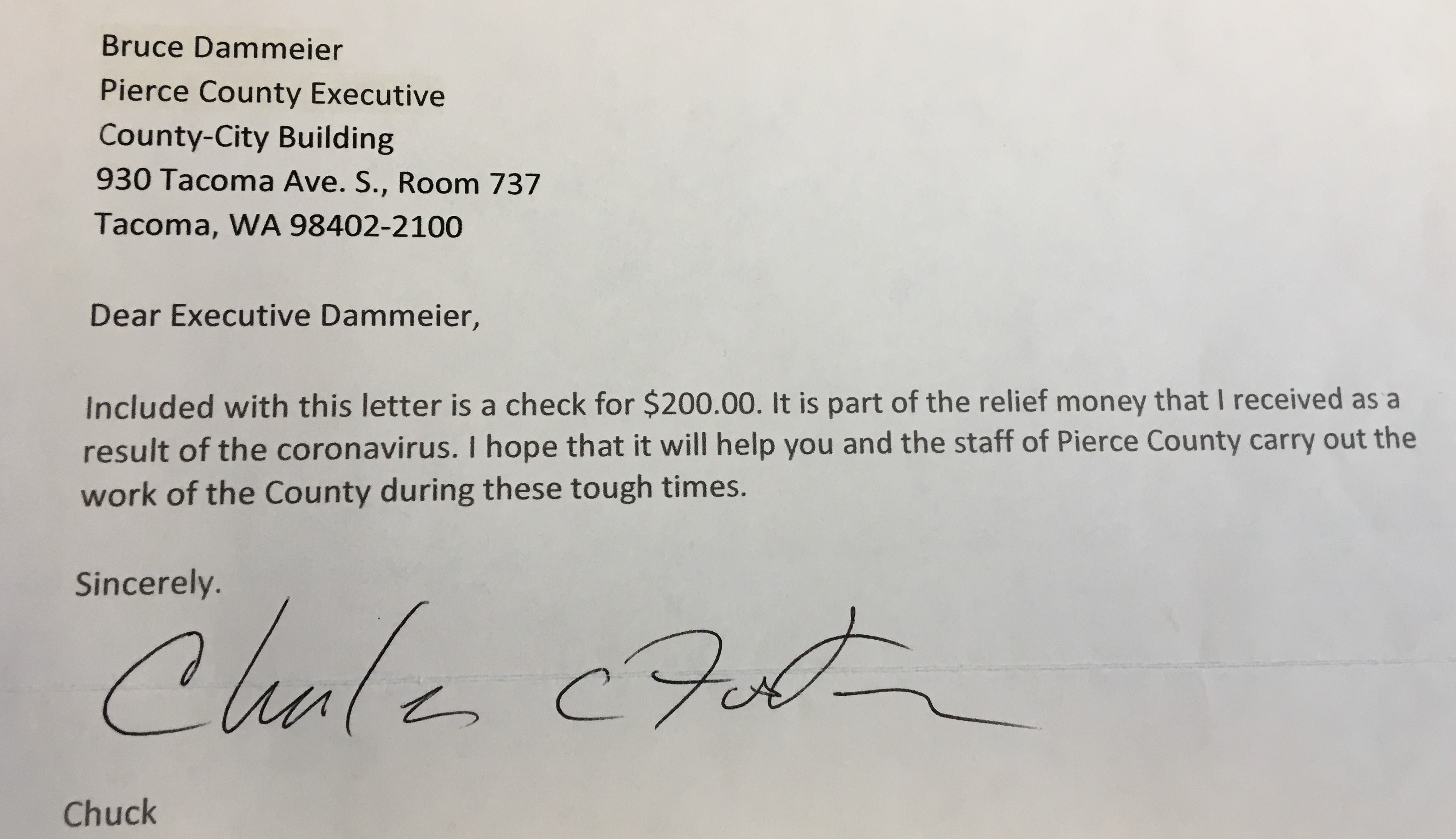 I appreciated Mr. Foster's act of generosity, so I decided to call and thank him personally.
I learned that Pierce County was not the only recipient of his kindness. He decided to give away the entire $1200 he received from his federal relief check. He gave $200 to the State of Washington and $200 to the City of University Place.
Mr. Foster expressed how much he appreciated the challenges we were facing – both in dealing with the outbreak and the economic fallout from battling the outbreak.
But it didn't stop there. He also gave $200 each to two local restaurants and $200 to the Emergency Food Network.
Chuck is 84 years old. So, I asked him if our situation is unprecedented in his life.  He admitted it was – particularly from a virus outbreak perspective.
However, he did say that how our community has come together reminded him of when he was a young boy during World War II.  He told me stories of how everyone came together in the war effort.  He remembered harvesting vegetables from his Victory Garden, peeling off and donating the aluminum from chewing gum wrappers and watching the adults share ration cards for limited groceries and other items to make sure everyone was taken care of.
Chuck gave me much more than $200 to support our work. He gave me a historical perspective and another tangible reminder of how generous the people of Pierce County are.
Thanks, Mr. Foster!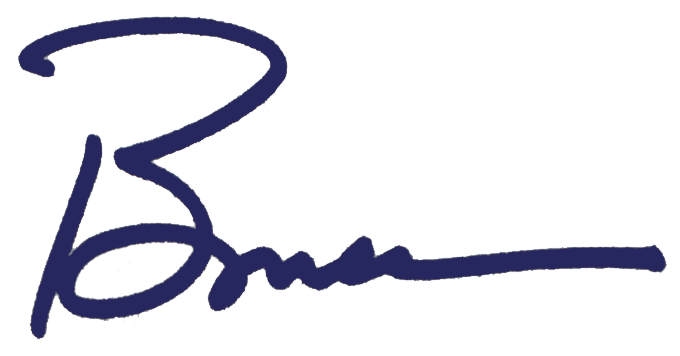 Bruce