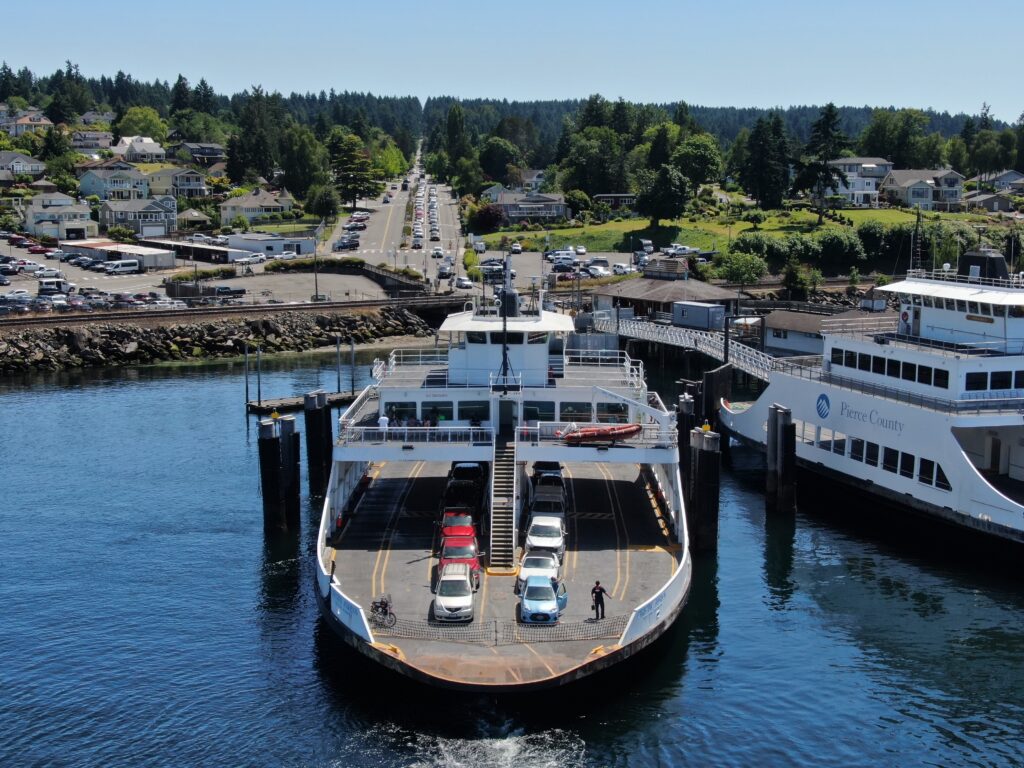 As an avid boater and former Naval officer, I can tell you that it takes a lot to keep a boat in good repair.  Having your boat work properly when you are on the water is essential – first and foremost for the safety of those on board.  The marine environment is challenging – think about driving your car with the road constantly moving.
And how about driving into your garage where the height of the entrance is 18 feet higher than when you left earlier in the day? (The Steilacoom dock saw a nearly 19-foot tidal change from 12:57 p.m. to 8:31 p.m. on the Fourth of July!).
And don't get me started on corrosion – where the salt water is constantly trying to destroy your boat!
Finally, think about having hundreds of our residents count on you to operate both safely and reliably to get them to and from work, school, or appointments – and you carry cars, trucks, buses, and equipment in addition to people!
That is the world of our Pierce County ferry team that operates daily service between Steilacoom and Anderson Island with stops at Ketron Island, too.  The degree of difficulty was exacerbated by the pandemic – both in hiring crew, getting parts, and most recently getting access to a drydock!
Because breaking down on the water is potentially dangerous (remember when the Washington State ferry Walla Walla lost power and ran aground last April?), a good captain and crew does everything they can to catch things before they fail.  Some of this "preventative maintenance" happens daily – like checking oil levels and coolant temperatures.  But some of it can only be done by taking the ferry out of service and out of the water! 
Every four years, in accordance with Coast Guard requirements, both of our ferries go through a major drydock maintenance program. To keep the impact to our passengers and residents to a minimum, these dry dockings are planned for the winter when there are fewer riders. However, this year we had a significant challenge getting a shipyard to do our work. When we were able to finally get slots in their schedule, it was much later than planned and impacted our early summer two-boat operating schedule – a serious hassle for the islanders and their guests.
But the wisdom of this drydock major maintenance was validated when we uncovered some corrosion in one of the Steilacoom II's propeller shafts (If you don't know boats – the propeller shaft is VERY important!!). Thankfully, the repairs are completed, and both of our ferries are back serving our residents.
I had an opportunity to check out the Steilacoom II during her recent major maintenance period in the shipyard and invite you to take a look behind the scenes – from stem to stern and top to bottom (Pro-tip: check out the controllable pitch propellers!):
I'm very thankful for Trever Threde's technical expertise and leadership (He was a nuclear-trained submariner in the Navy!) and the whole ferry team in Planning & Public Works (including our Communications professionals) for what has been a very challenging maintenance period. And a special note of thanks to our ferry riders who were flexible and understanding when our boats were not available as planned!
Enjoy your weekend, and thanks for reading,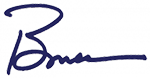 Bruce