First jobs are seldom glitzy, glamorous or fun. But every career path must start somewhere. Whether you're delivering papers or flipping burgers, it's important to realize every first job is a chance to develop skills future employers will be seeking.
I remember the intimidation of my first interview, the electricity I felt receiving the job offer, and the fear I experienced when I walked through the doors for my first day. But what if you had a disability that prevented you from getting a job the traditional way?
Pierce County's School to Work (STW) Program is designed for young adults with developmental disabilities who want to find paid employment before they transition out of school. For the school year 2017-2018, we had a total of 28 students in the program and by the end of the school year, 21 of them had jobs before graduation! One of these students, Joel Bumstead, is thriving in his new position as an Office Assistant at Planning the Next Steps, LLC, a business providing Community Guide and Community Engagement services to people with developmental disabilities.
Joel has a diagnosis of Autism, which can affect his communication and social interactions. While people experience Autism in a variety of ways, it often manifests into special skills and abilities. Joel has a photographic memory and enjoys tasks that are repetitive and structured, which positively impacts his work.
As an Office Assistant, Joel is responsible for transcribing client case notes from staff worksheets into readable documents, filing client paperwork, and maintaining client records. He also prepares summaries, paychecks, and mileage reports for staff meetings. Joel even recently began learning the billing process and is submitting services to Provider 1 for payment.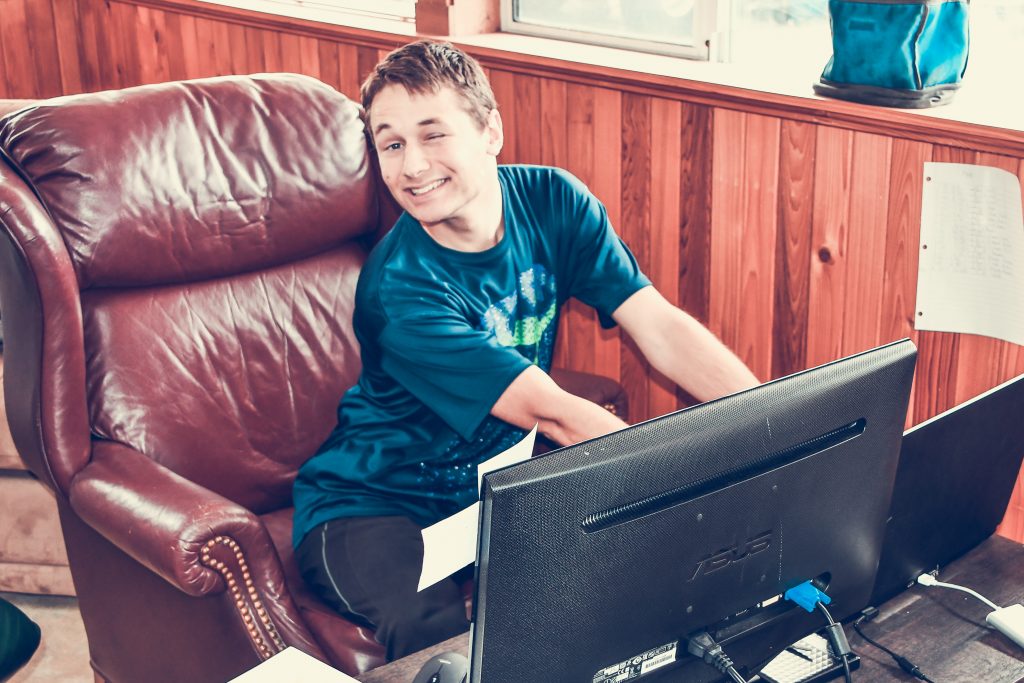 Joel is supported in his job by Ana Pavlovic, an Employment Consultant for Morningside, one of twelve organizations that contract with Pierce County to provide employment planning, training, and placement for people with disabilities. Before getting his current job, Joel and Ana tested out different work sites to learn about his skills and support needs. He did well at each site, but Ana knew right away that his incredible focus, attention to detail, and love for computers would make him perfect for an office job. With a target job identified, Joel and a job developer from Morningside began searching for employers who needed his skillset. After some exploration, Joel was hired by Krista Milhofer, owner of Planning the Next Steps, who was searching for an employee to help her in her office.
"When I needed to hire someone, I wanted to go through Morningside because I knew I would get a customized job match, a chance to see the candidates' quality of work on the job prior to hire, a substantial tax credit through the Work Opportunity Tax Credit, and all Morningside employer services would be available to me free of charge." – Krista Milhofer
Before hiring Joel, Krista was curious but cautiously optimistic. He was quiet and did not respond to many of her questions, but he did show an interest in the work following her specific instructions. She quickly discovered Joel's potential and hired him in May. Since then, Joel has worked part-time and is continuing to increase his workload.
As his job coach, Ana assists Joel with initial training when he is learning a new task. This is rarely difficult because once you show Joel something, he can do it perfectly from that point on. Sometimes, reasonable accommodations are needed, but that is an easy fix.
When transcribing from handwritten notes, information is not always legible. When this happens, Joel highlights the words and puts the paper on a clipboard, which is reviewed by Krista at the end of the day. Krista then verifies the words, corrects them, and gives them back to Joel to finish. Another accommodation that helps Joel in his job is an alarm clock that he uses as a reminder to clock in and out.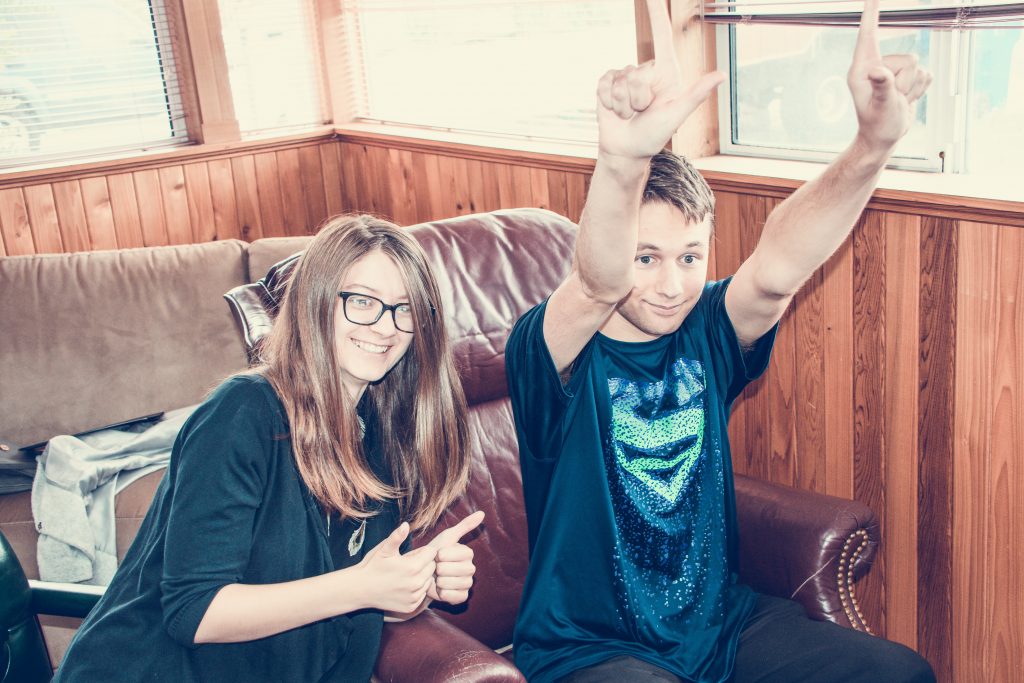 The transition from school to the workforce is a vital time in anyone's life. The STW program helps young adults like Joel prepare for the world ahead by collaborating with families and schools to ensure a seamless transition into adulthood. Not only is it beneficial for students, but it also provides a critical service for businesses because the traditional hiring process can often be time consuming and expensive. Krista believes Joel is essential to the success of her company because he saves her time and money. With Joel submitting her billing, she has no need for an accountant, because he rarely makes an error. He is consistent, dependable, and always keeps her client reports up to date, which is something she was unable to do herself.
Krista recommends employers hire students from the STW program because it provides help at no cost, qualified job candidates, job coaches to help support the business owner as well as the employee, and an opportunity for someone with a disability.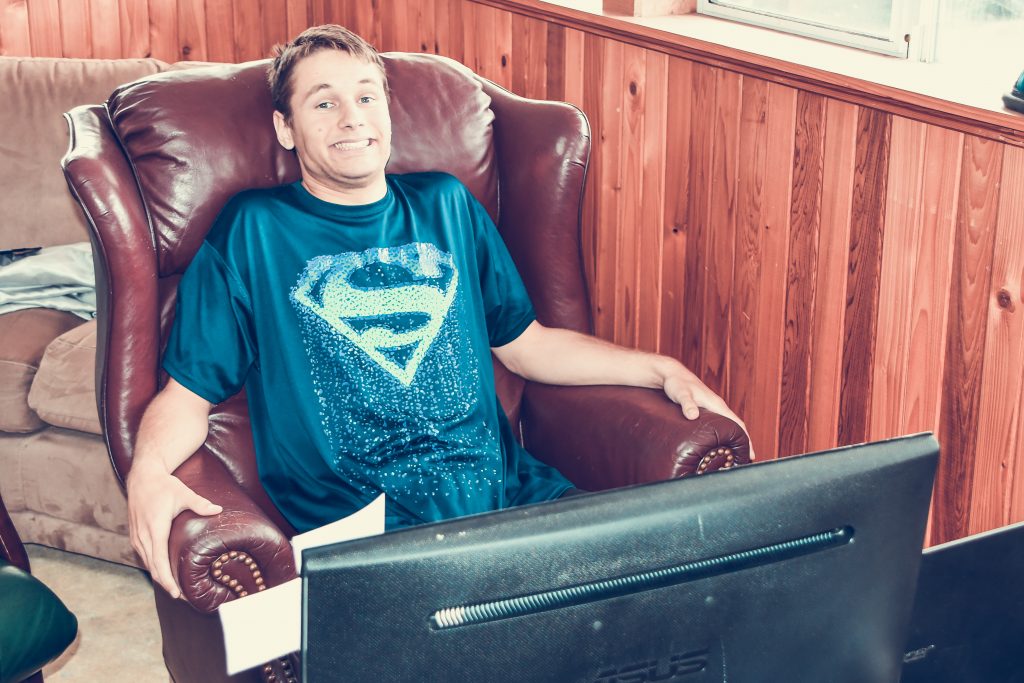 Joel works part-time currently, but is hoping for more hours in the future. Although he is a man of few words, you can tell from his smile that he is enjoying himself and loves his job. When I asked him if he enjoyed his job, he smiled at me, and in a Cookie Monster (one of his favorite characters) voice he replied, "Yes!" In addition to helping her with billing and paperwork, Joel also provides comic relief in the office. According to the trio, there is never a dull moment!
"All people have the same needs. Respect, purpose, pride, and social interaction are all found at work. Having the opportunity to explore your potential is a fundamental piece of our culture. Making money also gives someone the ability to make choices about their lives and provides more options for their futures." – Krista Milhofer
To be enrolled in the STW program, students must be turning 21 and in their last year of eligibility for school services, have an open case with the Developmental Disabilities Administration (DDA), be enrolled and attending a Pierce County high school, and be eligible for services through the Department of Vocational Rehabilitation. DDA customers over age 21 may also be eligible to access employment supports. For more information, contact your DDA case resource manager, or Sundus Ali with Pierce County at 253-798-4368.
AIM HIGH!