Greetings from the bunker!  I am coming up on my sixth month with the County – what a whirlwind it's been! While there's lots going on in every division of Human Services, there's one event happening later this month that I want to bring your attention to: the Homeless Point-in-Time Count.
The Homeless Point-in-Time Count is an outreach event we do every year in January to learn more about the scope of homelessness in our county. The Count is organized by local governments and non-profits across the country, and federal agencies use information from the effort to create policy and programs, and to distribute funding. Locally, we also use the Homeless Point-in-Time Count to raise awareness about people experiencing homelessness in our community, and to distribute needed supplies. I'm volunteering to be part of an outreach team this year. I hope you consider joining us, as well.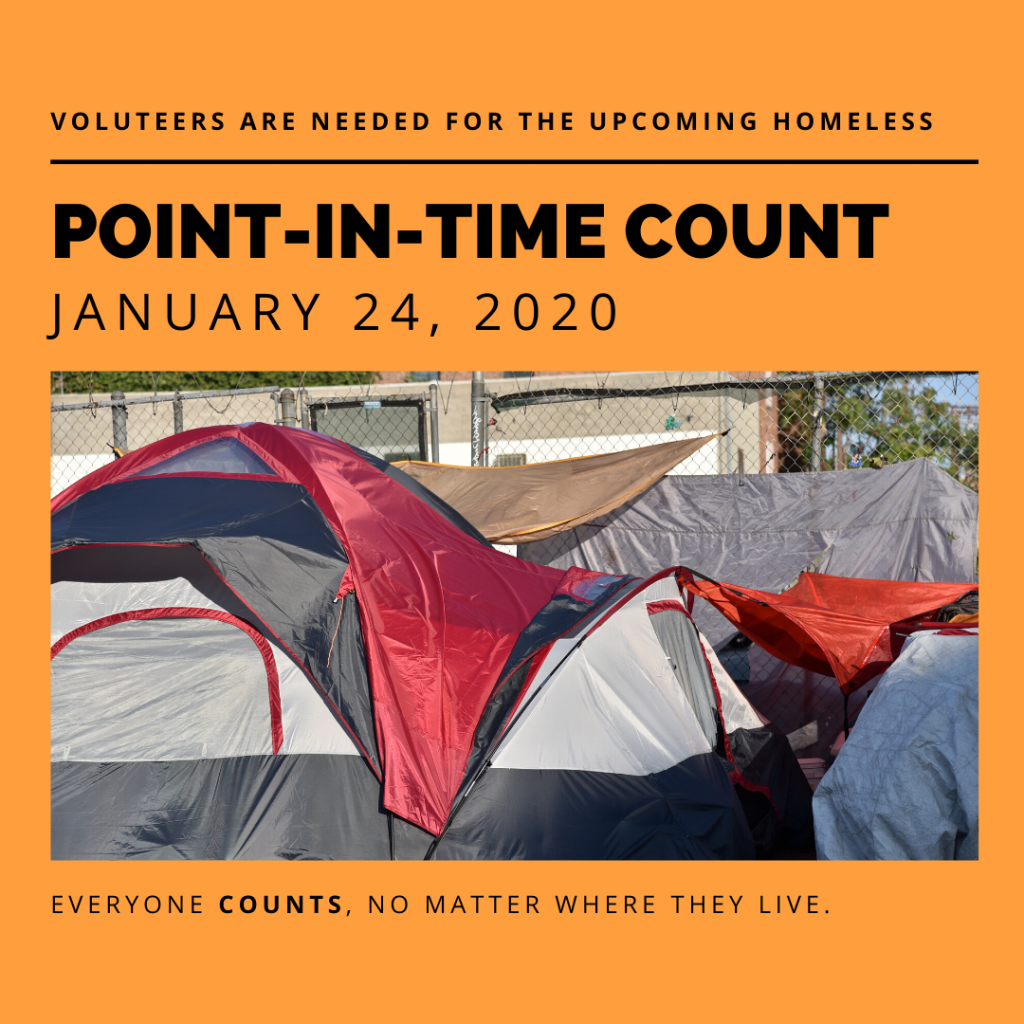 I am not an expert on homelessness, but what I've learned in the last 6 months is even our "experts" are challenged with the situation we face here in Pierce County. It's sad, frustrating, overwhelming, confusing, and, and, and…
That's what's great about the Count – for those who are able and want to, you can volunteer or donate supplies for us to distribute. If you wonder, "What can I do?" then here's an option! And for those of you who wonder more globally about "How did they become homeless? Who are they? What do they need?" we will get answers to some of your questions, as well.
Another thing I've learned in this new job, though, is that there are many reasons people experience homelessness: unaffordable rents, historical discrimination, substance abuse, domestic violence, chronic unemployment, mental health disorders, family breakdown, etc. The list of reasons people lose their housing is long. It is a complex problem that requires complex solutions.
The Homeless Point-in-Time Count gives us valuable insight into what we can do better or more of to help slow (and hopefully, someday end) homelessness in Pierce County. Although it will take a few weeks to get our official data finalized, I look forward to sharing with you what we learned and how we plan to use the information to improve services. I'll share more this spring.
In the meantime, learn more about the Count and sign up as a volunteer or donor.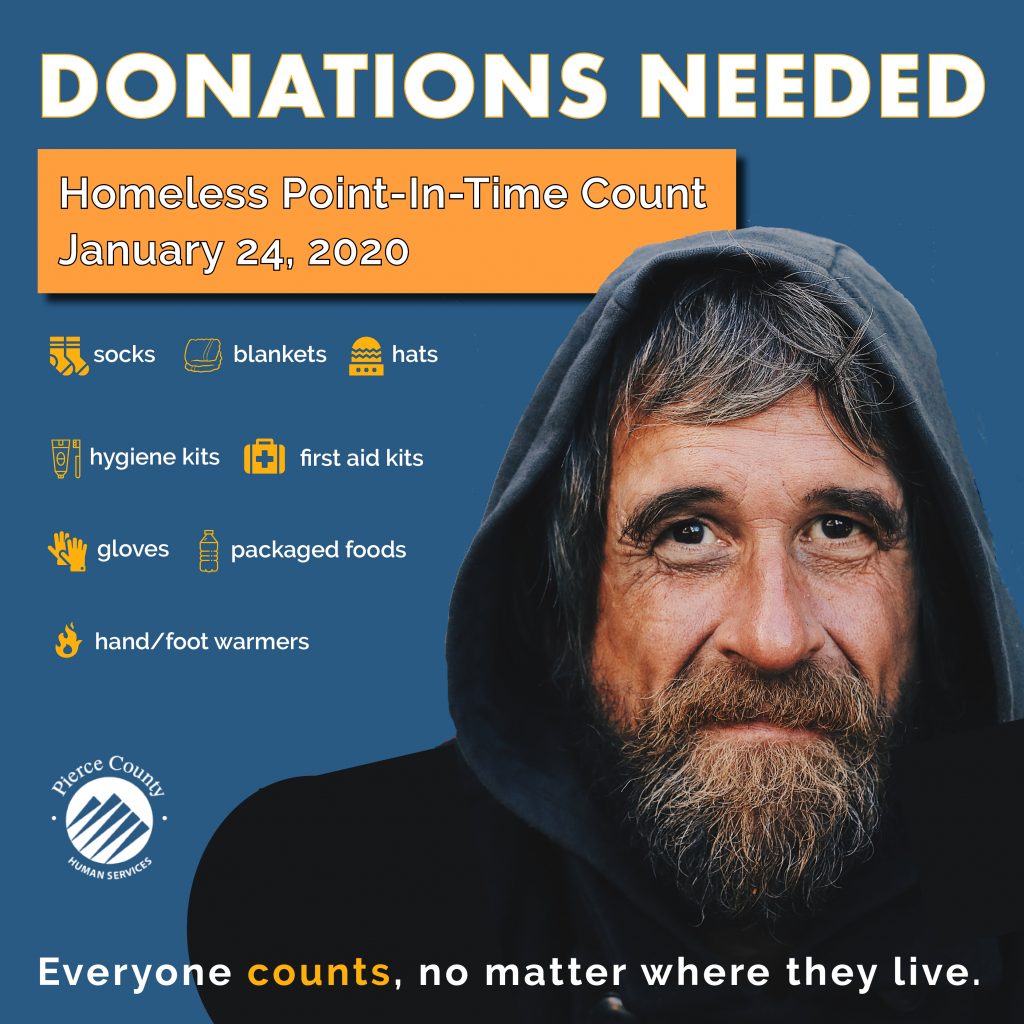 Find out more about how we are approaching homelessness in Pierce County.
We want to help everyone have a safe, clean place to live. Thanks in advance for helping us figure this out together.