Dear Friends, Colleagues, and Partners,
It turns out that the adage is true – if you want to go fast, go alone; if you want to go far, go together.  I've been on the job for just over six months now, and what I've been most surprised by is the amount of system-building happening in all corners of our county. The challenges we face, and the opportunities we must take advantage of, need input, resources, and support from many of us in order to make an impact. I'm so glad that I, and others from the Human Services Department, are involved in these efforts, because we all need to work together for sustainable impact.
Here are just a few of the cool system-building efforts going on:
MultiCare's Kids' Mental Health Pierce County
Pierce County's Birth-25 Advisory Board
Tacoma/Lakewood/Pierce County Continuum of Care
Pierce County's Ending Veterans Homelessness Task Force
Behavioral Health Integration and Oversight Board
Criminal Justice Steering Committee
Mayoral Roundtable on Affordable Housing (soon known as the South Sound Housing Affordability Partnership, or SSHAP)
Someone told me recently that one asset that Pierce County Human Services brings to the table is the power of convening. I like the idea that the ability to bring people together – the right people, with  common goals and a common focus – can make all the difference in addressing systemic issues we face in our community.
Pierce County is big enough to have expertise and resources to address (most of) our needs, and small enough to know your colleagues across the table. If you see a gap in system-building on the list above, let me know, and we'll put that convening power to good use!
All of you are doing important work to end homelessness, improve opportunities for our kids, shelter our veterans, and care for our neighbors with behavioral health issues. Thanks for including Pierce County Human Services and keep up the good work.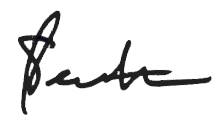 P.S. Check out the Human Services 2019 Summary. We are proud to share our accomplishments from last year!