October was National Domestic Violence Awareness Month, so I want to take a few minutes to introduce you to a special program here in Pierce County, Catherine Place. Catherine Place operates quietly from Tacoma's Hilltop as an "oasis for women." It was founded in 2000 by the Tacoma Dominican Community and is now run by Executive Director, Traci Kelly, and five employees, with help from dedicated board and community volunteers.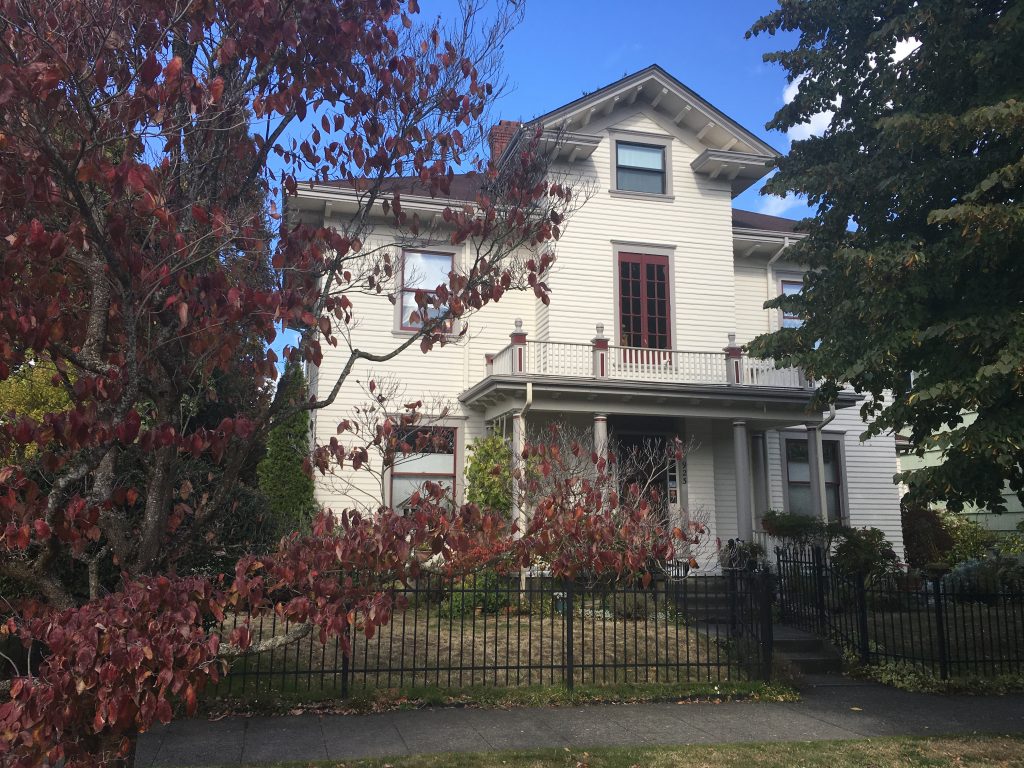 Catherine Place serves all women. Since women are disproportionately affected by domestic violence, this means that serving survivors is an important part of Catherine Place's programming. First, though, a bit about domestic violence in our country and in our community.
For many of us, home is a place of love, warmth and comfort where you have sanctuary and respite. For many others, though, home does not offer that same safety:
The U.S. Department of Justice estimates that 1.3 million women and 835,000 men are victims of physical violence by a partner every year.
Every nine seconds, a woman in the U.S. is beaten or assaulted by a current or ex-significant other.
Four out of every five women have been victims of crime.
These statistics are alarming, but it's comforting to know there are organizations like Catherine Place whose sole mission is to offer hope, healing and connection. Catherine Place is built on the promise of offering a welcoming space and soothing environment. A conversation is the first thing that happens when women arrive – not an intake. Due to the pandemic, staff are unable to serve most clients physically in their building, but they are making it work with video conferencing, online groups and some in-person support, if a safe place is needed to talk.
Prior to the pandemic, women came to Catherine Place in various levels of need – some high, some low. Since COVID, staff report the clients they see on average have higher needs than clients prior to the pandemic; women and their families are more often in crisis. Intimate partner violence is increasing across the country as we deal with unemployment and other economic insecurities. Additional stress is put on families as children engage in remote learning and everyone is generally stuck at home together.
Unfortunately, we see the same thing here at home. Since 2005, the rate of domestic violence offenses reported to the Tacoma Police Department has been an average of 200 percent higher than the average rate for Washington state. Local data shows a 9.5% increase in felony domestic violence referrals for the month of September. During that same time, the average weekly volume to the Domestic Violence Helpline was 200 calls.
Experts estimate that about half of all cases of domestic violence are never reported to anyone. People may feel ashamed or fearful of retaliation. Many times, they simply don't know where to turn for help. This is where Traci and her staff at Catherine Place come in.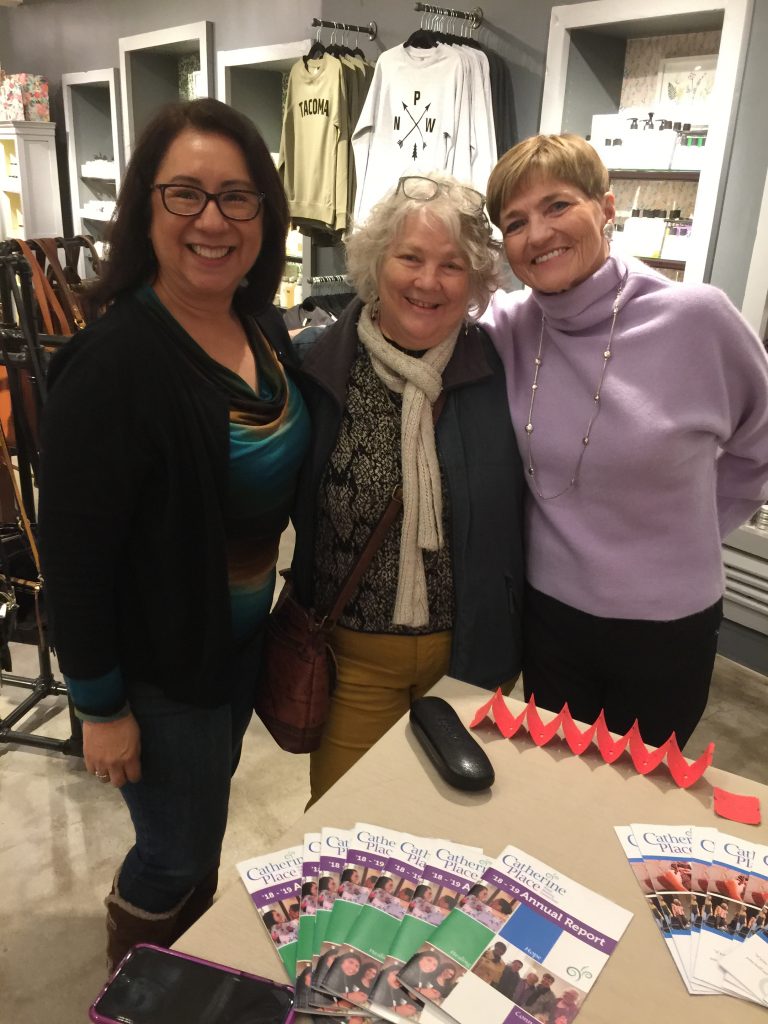 Traci came to work in the domestic violence arena like many in social services – via other non-profit work that she initially started to pay for her fine arts passion. From the Museum of Glass, to Safe Streets, and now, Catherine Place, Traci has honed her skills in data management, fundraising and development. As the director, her current focus is on creating a sustainable program and being a strong partner in our community's domestic violence system.
Here's a little about what visitors can expect to find at Catherine Place:
Open 10:00 a.m. – 5 p.m. (like a day shelter)
Holistic model includes care for the mind, body and spirit
Bilingual staff serve both Spanish- and English-speaking clients
Programs include leadership development, healing and creative arts
You don't need a problem to come to Catherine Place. Do you want to connect with other women? Need support to move forward in life? That's what they are there for. Catherine Place can provide individual advocacy and mentoring, or if you are looking for something more creative, engage in their Reiki, aromatherapy or yoga services.
It was great to talk to Traci and learn more about the important work she and her team at Catherine Place do to support women in Pierce County who need a helping hand. Domestic violence and other crimes against women happen too frequently in our community, so it's reassuring to have an organization like Catherine Place to provide vital and necessary support.
Women interested in visiting Catherine Place should call 253-572-3547. Contact them before visiting since in-person hours are limited during this time.
Friends, family members and co-workers who suspect someone they know is being abused can call the Domestic Violence Helpline at 253-798-4166 or visit the Crystal Judson Family Justice Center.
As always, thanks for your partnership.