It was 2016 when Taylor first noticed that her 12-month old baby, Kael, may be experiencing some delays in his development. From the beginning, Kael was upset by loud noises and did not like being around crowds. When he wasn't babbling or making some of the expected noises babies make, Taylor brought him to the pediatrician's office for an evaluation. Kael was referred to a speech therapist who thought that he would benefit from seeing specialized providers in the Early Intervention Program. The family was referred to A Step Ahead Pierce County (ASAPC), an Early Intervention provider that serves children ages birth to three who have one or more developmental delays or a diagnosis with high probability of developmental delay.
"My first meeting with ASAPC was at my home," Taylor explains. "Two staff came over and explained the process, then evaluated Kael. A week or so later they came back over, and we created an Individualized Family Specialized Plan, or IFSP, that detailed Kael's strengthens and weaknesses, as well as what goals we would work on."
A Step Ahead Pierce County is one of the agencies the Human Services Department funds to provide early intervention services. In general, early intervention services are for families with children under the age of three who are experiencing delays in development. These services include but are not limited to physical therapy, occupational therapy, speech pathology, and specialized instruction to assist in development across many areas.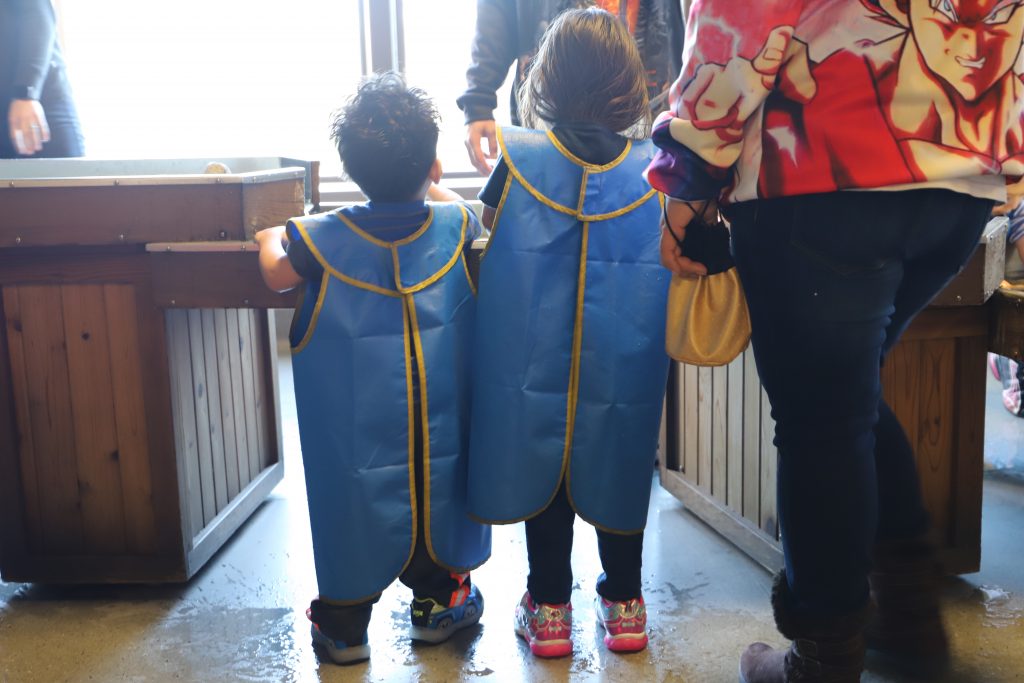 Early intervention services are provided in family homes and other community locations such as child care because infants and toddlers learn best through everyday experiences and interactions with familiar people in familiar settings. Teachers and therapists work closely with caregivers to find fun and meaningful activities which capitalize on natural learning opportunities throughout the day. When interventions are provided at home, children have multiple opportunities to practice functional skills such as walking around furniture at home; requesting food at mealtimes; or sharing toys with friends at childcare.
"It was so helpful to have someone be able to come in and give a new perspective and to be honest to give us hope and understanding. Once you realize your child has special needs, there is a true mourning process. To have their staff come in and say 'yes, this can be hard, but we can do this,' has helped our family better adjust and handle what comes our way."
– Taylor
Every year since 2014  , A Step Ahead has partnered with the Tacoma Children's Museum to host interactive events called Story Alive. The most recent one was held in February and was based on the story The Little Mouse, the Red Ripe Strawberry, and the Big Hungry Bear. During the event, kids can play with various sensory toys, games, and activities that are all related to the story.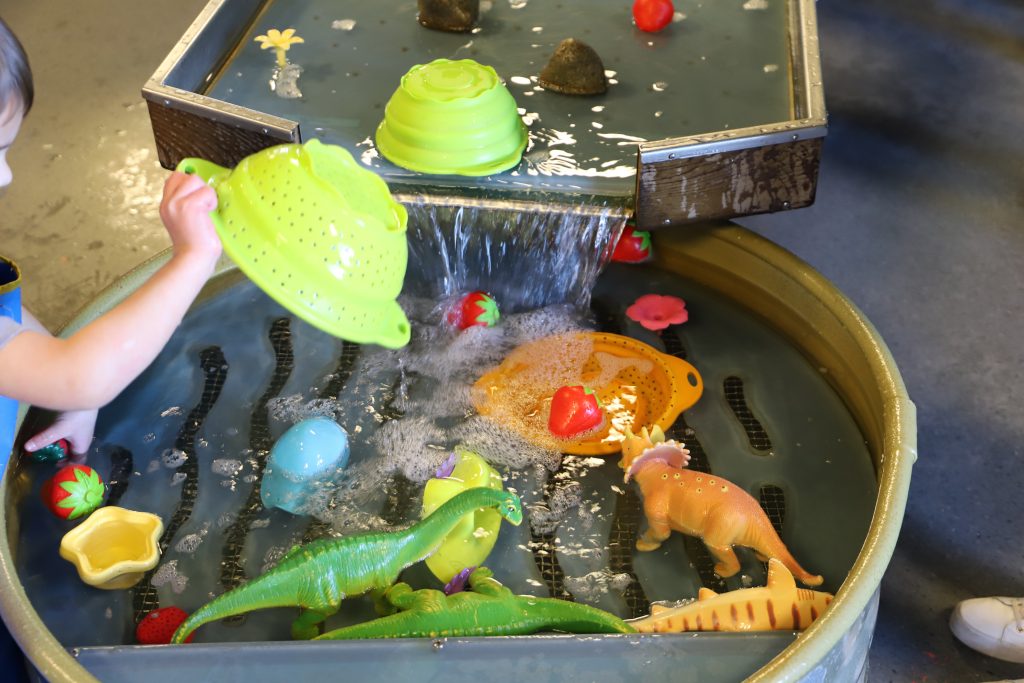 Marti Cates, Early Intervention Teacher at A Step Ahead, started hosting Story Alive when she saw how positively the children were impacted. "Events like Story Alive bridge kids with special needs with communities. Often during reading, kids are not paying attention to the story but when you use puppets and other interactive elements, they love it!" The interactive element at Story Alive is provided by Tacoma School of the Arts students, who put on a song/dance routine for the children.
During the event, children are engaged in a myriad of sensory-friendly activities. Kids could paint, dig for berries in the garden, climb the strawberry playground, or visit the water station. All these activities stimulate young children's senses like touch, smell, movement, balance, sight and hearing. They facilitate exploration and naturally encourage children to play, create, investigate and explore.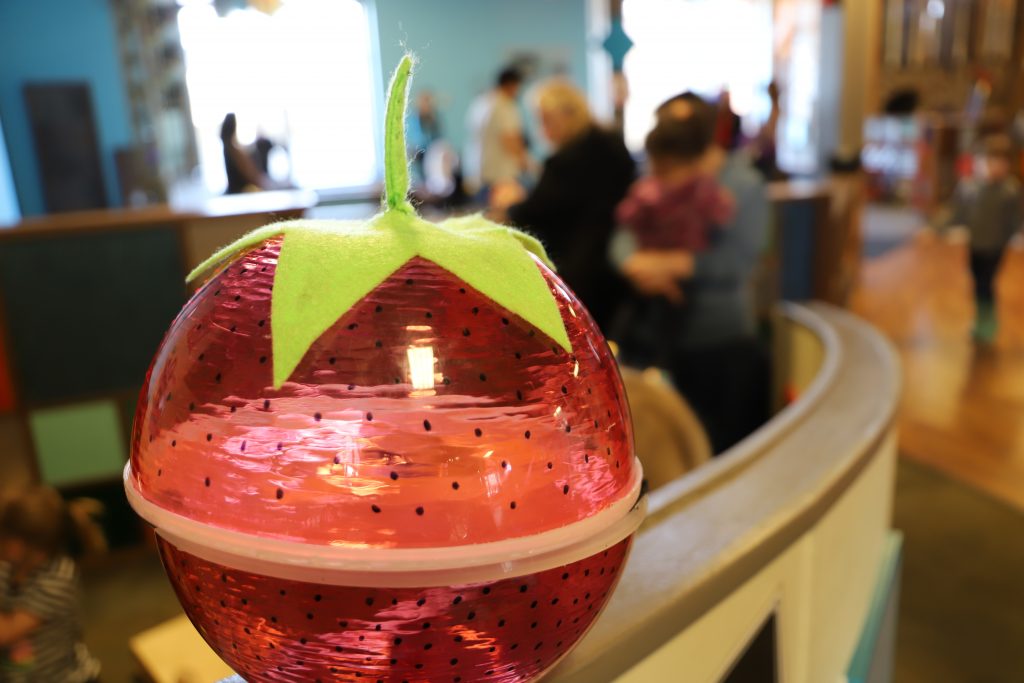 Decades of research has shown that children's earliest experiences play a critical role in brain development, which is why high-quality early intervention services positively impact a child's developmental trajectory. These services improve outcomes for children, families, and communities, which is why Human Services funds agencies in the community like
Today, both Kael and his younger brother Inkom, are working with special education teachers at ASAPC every week. "Marti comes with new strategies and techniques that help the boys overcome some of their difficult behaviors," says Taylor. "My advice for a family going through this would be even if you are even wondering or have any concern for your child's development call ASAPC. They are some of the most knowledgeable professionals I have met, and they can help you and your child."
If you or someone you know has a child who may be experiencing developmental delays, please have them contact Pierce County Early Intervention Services. Once a family is referred, they are contacted by a Family Resource Coordinator who will act as an advocate for the family, coordinate evaluations, and build a support team for services. All children grow and develop in unique ways so it's important to take an individualized approach. That is why the Family Resource Coordinators work hard to listen to your concerns and respect your family's strengths, values, and diversity.
Learn more about Pierce County's Early Intervention Services by contacting us at 253-798-3790 or PCFRC@PierceCountyWa.gov.