Hello, from Aging and Disability Resources (ADR). I appreciate Heather giving me this opportunity to highlight the great work our team is doing.
For some background, ADR is designated as the Area Agency on Aging (AAA) for Pierce County. We are responsible for local planning, coordination and administration of federal and state funds for programs and services that address the needs of older adults and people with disabilities. We manage the Aging and Disability Resource Center (ADRC), which provides unbiased information, community outreach, education and access to person-centered care planning to meet the individual needs of older adults, persons with disabilities and their caregivers.
Did you know that August 21st was National Senior Citizens Awareness Day? It serves as a day to highlight and recognize the amazing contributions of older adults in our community. If you missed it, that's okay because every day is a great day to appreciate seniors.
If it seems like there are many seniors in your community or neighborhood – you're right. You've probably heard of the "age wave" or the "silver tsunami," these are two terms used to describe the massive shift in demographics in our country as baby boomers age. Currently in Pierce County, one in five residents is over the age of 60. By the year 2030, that percentage is expected to increase to one in four.
Seniors are a force to be reckoned with and in ADR we strongly believe in recognizing our aging demographic for the strength that they bring to our communities. Most seniors live full and vibrant lives, but occasionally need assistance to maintain their independence.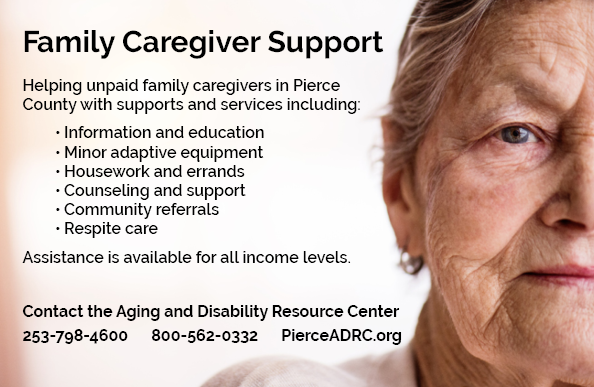 You are probably aware that seniors have been particularly impacted by the COVID-19 pandemic. Early on, they were identified as a high-risk population and strongly encouraged to stay at home to remain safe from the spread of the virus. However, staying at home for months on end can lead to other issues, like social isolation and shortages of basic necessities. From the onset of the pandemic, it quickly became apparent that senior nutrition was a huge need and an area where ADR and our partners could get involved.
Here are just a few things we are doing to help:
Senior meal sites have been forced to change their model because of the pandemic. Many sites quickly adapted to home-delivered or to-go meals and continue to provide seniors with nutritious meals every week.
We developed a new partnership with a company called "Mom's Meals" to bring home-delivered meals to hundreds of Pierce County seniors during this pandemic. Participating seniors across Pierce County are delivered two refrigerated or ready to heat meals per day.
Our ADR team is partnering with senior centers to ensure that seniors receive essential groceries. Bags containing critical food staples and household supplies have recently been distributed to seniors in the Summit-Midland area, Eatonville, and Bonney Lake – each time serving more than 50 seniors. In the coming weeks, the team is making plans to distribute groceries to seniors in Orting, Buckley, Tillicum, Graham, Anderson Island, and the Key Peninsula.
We are partnering with Pacific Coast Harvest (PCH) to distribute fresh produce from local farms to seniors and adults with disabilities. For the remainder of the year, PCH will distribute 500 fresh produce bags per week at various locations across the county.
Finally, we are partnering with the Emergency Food Network (EFN) to provide essential funding to support their efforts in feeding Pierce County seniors. As an umbrella food distribution hub, EFN distributes food to more than 80 food banks, pantries, meal sites and shelters across Pierce County.
These are just a few of the many ways that ADR is supporting seniors and individuals with disabilities during the pandemic, but these efforts have been made possible in large part due to funds from the federal CARES Act.
We so appreciate the efforts of all our staff and our partners and their commitment to serving our community. We couldn't do our work without them.
Interested in learning more about what ADR does? Check out one of our many outreach events happening over the next few months.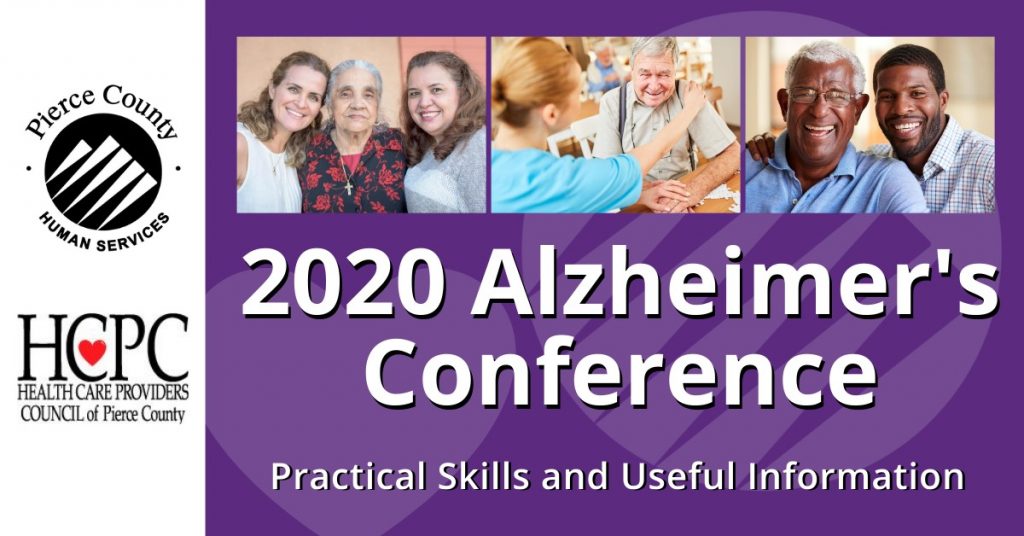 To access programs and services for seniors, caregivers and individuals with disabilities, contact the Aging and Disability Resource Center at 253-798-4600.
Thanks for reading,
Aaron Van Valkenburg, Division Manager
Pierce County Aging & Disability Resources